Mint Coriander Chutney
As an Amazon Associate and member of other affiliate programs, I earn from qualifying purchases.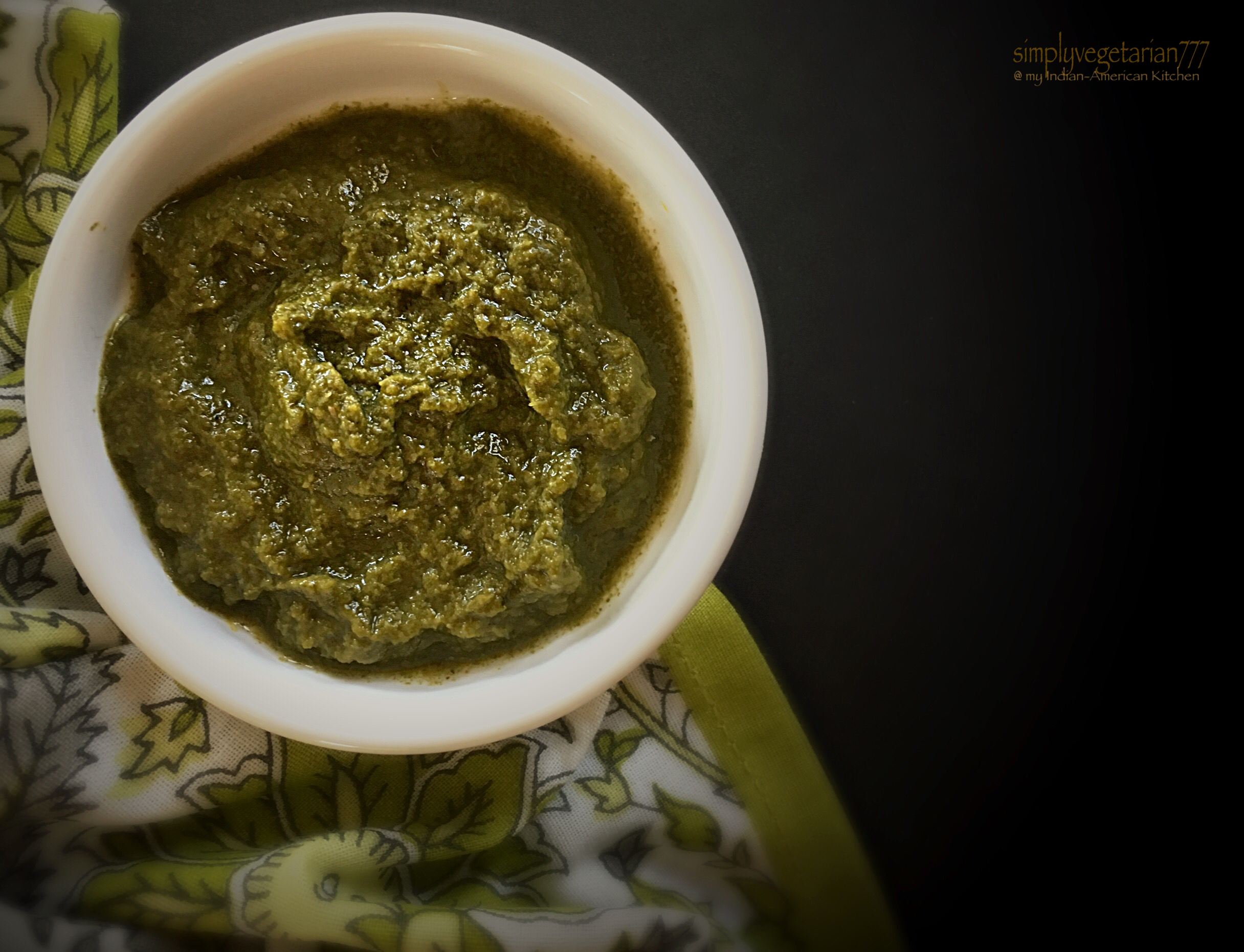 Mint Coriander Chutney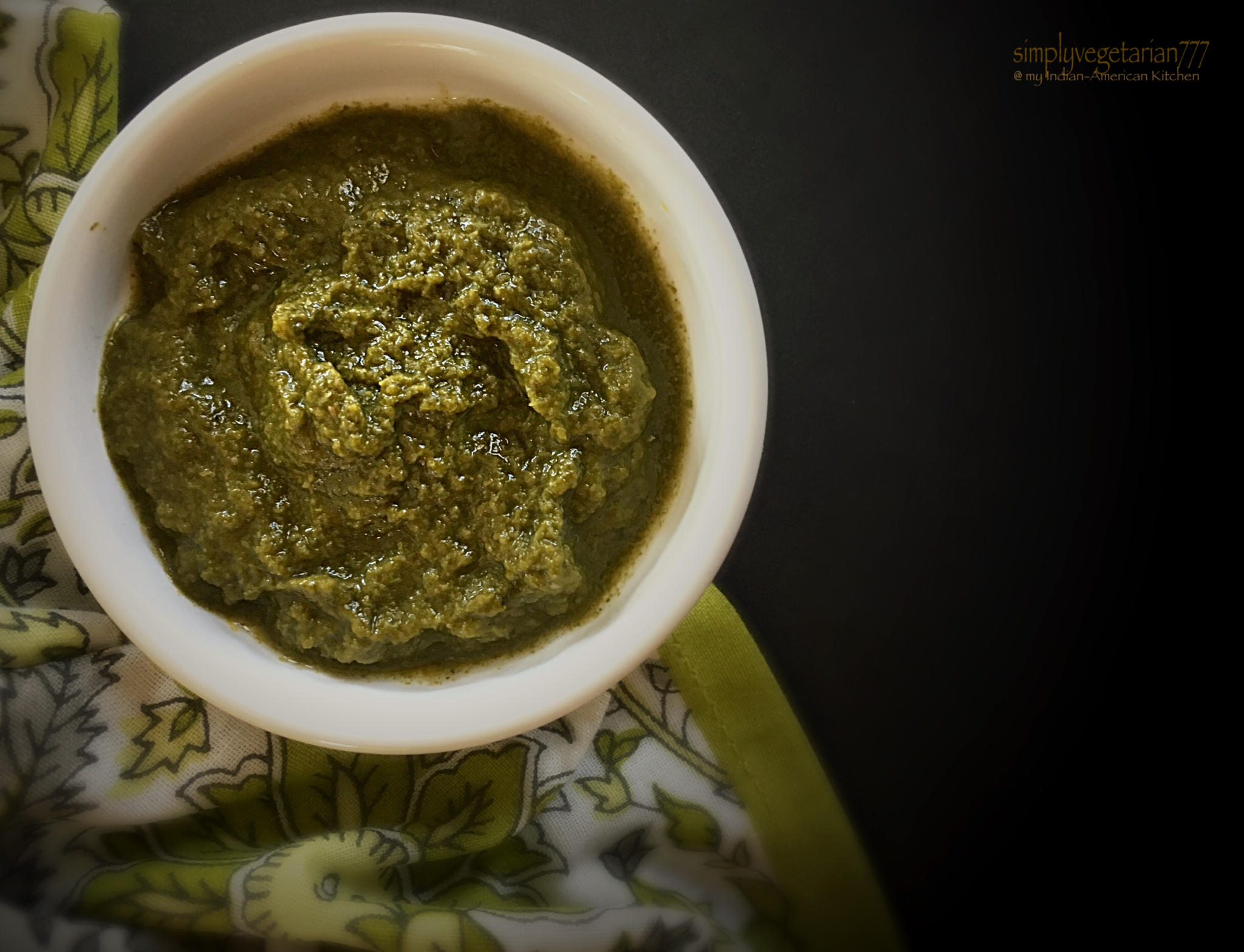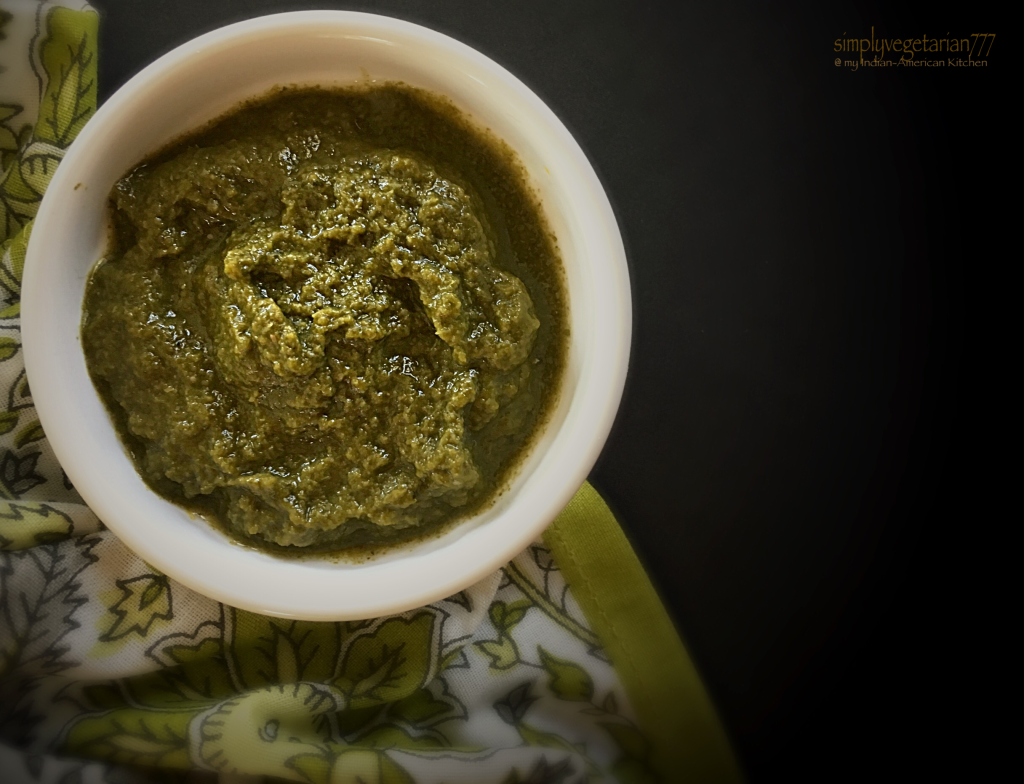 Mint Coriander Chutney is THE chutney. The bold mint when combined with the subtle coriander leaves and a good dash of lemon juice, is quite an uplifting experience. It is a staple chutney or a dip, especially during the hot summer season. Coriander leaves are commonly known as Cilantro leaves in the American Continent.
Mint is also called Pudina in Hindi. It is known for its strong aromatic smell and grows like wild fire during the summer season. If you plant the mint on the ground, soon it will take over all the empty space in your flower beds and spread over grass too. Mint is pretty invasive kind. It is best when planted in pots. At least that is the way it works for me.
There are literally hundreds of varieties of Mint. Spear Mint, Pepper Mint, Chewing Gum Mint, Cat Mint are some commonly known mints. Mint is promoted by Ayurveda and Old Medicinal Practices, for its dietary benefits. It is a great appetizer or palate cleanser and therefore Mint Chutney is often served with appetizers and Cocktail Snacks. With unsettling stomach issues, Mint Tea is a great relief. Mint is naturally soothing and mint balm is a great cure for headaches. The strong and refreshing aroma of mint is a quick and effective remedy for nausea. Regular use of mint is very beneficial for asthma patients. Mint is a natural stimulant, and the smell alone can be enough to charge your batteries and get your brain functioning on a high level again. Mint oil can be used to treat anxiety, depression and sluggish bodies. Mint juice is an excellent skin cleanser. Since it has germicidal qualities and quickly freshens breath, it adds to oral health by inhibiting harmful bacterial growth inside the mouth and by cleaning the tongue and teeth. To read about the Mint benefits in detail, click here.
Coming to the super simple and easy recipe of the Mint Coriander Chutney, here it is how it is made.
Some Other Chutneys from my blog are-
Cranberry Ginger Dates Chutney
Mint Coriander Chutney
An easy, quick & few ingredients recipe for Mint Coriander Chutney
Ingredients
Mint leaves - handul

separated from stems and washed & chopped roughly

Coriander / Cilantro Leaves - a small bunch with tender stalks

washed thoroughly & choppe roughly

Green Chilli - 1

choppe roughly

Lemon Juice of 1 small lemon

Rock Salt - to taste
Instructions
Take a high speed blender. Add all the ingredients to the blender with no more than 1 tbsp water. Puree it fine by pulsing the blender.

The Chutney is ready. Adjust the salt and lemon juice to your taste.
Notes
You may make a bigger batch.
The chutney will stay good in the refrigerator for about 4 to 5 days and will start loosing the flavors after that.
You may use common salt.
You may use dry mango powder instead of lemon juice, if you want to.
This chutney is staple during summers in my Indian American Kitchen.  It works really well as a side to pulavs, biryanis, tahiris, cultets and pakodas. It tastes awesome as a spread for sandwiches, wraps and rolls. Do include 1 tsp of Mint Coriander Chutney, every now and then in your diet for its benefits.
Eat Happy! Stay Happy!
Sonal