Mocha Express Pudding, Eggless
As an Amazon Associate and member of other affiliate programs, I earn from qualifying purchases.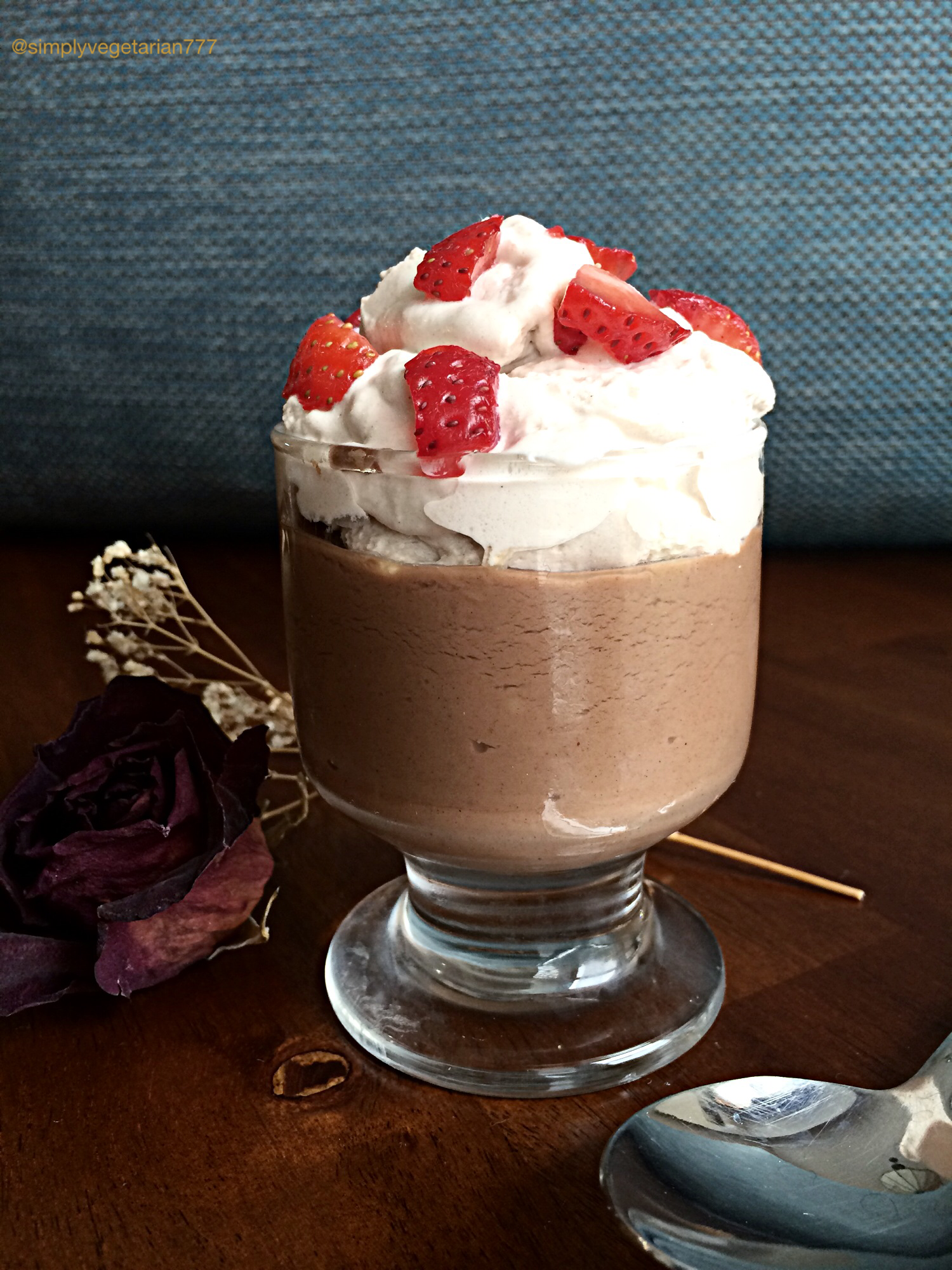 Had guests this weekend from Amit's work. That calls for more formal than the casual setting and menu. Made an elaborate menu with 2 vegetarian dishes and 2 non vegetarian dishes including caramelized onion n rosemary focaccia, mint n garlic naan, baby corn n broccoli Korma, dal tadka, juicy chicken malai kebabs & chorizo pepper Kadhai fry (yes I cook non veg for family and guests), and this quick and delish pudding called Mocha Express Pudding! All the other recipes will follow shortly except the non vegetarian ones. Inbox me for chicken malai kebabs recipe ;). Yup that good!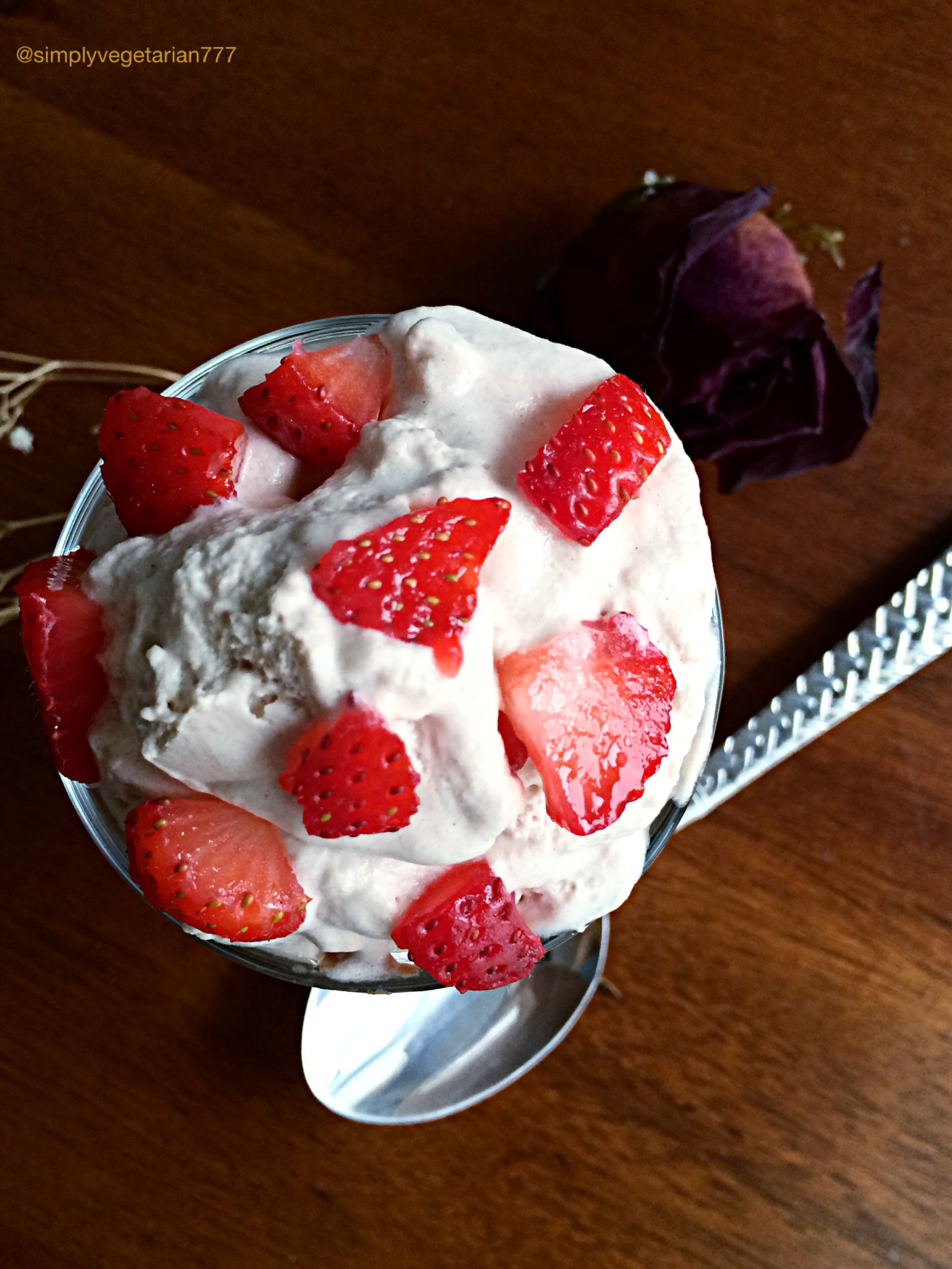 So, a good dinner isn't good without a good dessert, atleast for me :). A light, not overtly sweet and a perfectly portioned dessert! Topped with whipped cream and strawberries! The best friends for any dessert. Aren't they?
Here is the recipe !
Serves : 6
Kitchen Equipments Required : a beach bottom pan, stirrer, dessert cups, another bowl.
Ingredients :
1% milk or low fat milk : 3 cups
Cornstarch : 2&1/2 tbsp
Instant Coffee powder : 2 tsp
Sugar : 3&1/2 tbsp
Salt : 1/4 tsp
Semi sweet or dark chocolate chips : 2/3 cups. I used semi sweet chocolate chips. If you use bitter chocolate chips then increase the amount of sugar by 1 tbsp.
Method :
Combine the cornstarch, sugar, instant coffee powder and salt in a heavy bottom saucepan.

Slowly whisk in the milk, in a thin steam at first so that lumps don't form, then more quickly once the cornstarch is smoothly incorporated.

Place over low heat and stir occasionally, scraping the bottom and sides with a whisk. I stirred quite constantly.

Once it starts bubbling up, add chocolate chips, approximately after 2-3 minutes. Use a whisk as necessary should lumps begin to form.

It will start picking up dark chocolate color in some time, but it will start with light color and frothy, which will settle down. You may increase the flame little towards medium. Constant Stirring is important to avoid burning and sticking at the base of the saucepan.

Continue to cook for about 7-8 minutes and stir until mixture thickens. Do not boil. Place a spoon back side down and lift up. If the mixture sticks at the back, then it is ready.

Pour into serving dishes. Chill for 2 to 3 hrs before serving.
Whipped Cream Topping : Take 1/4 cup of chilled heavy whipping cream in a steel bowl. Add 2 tbsp of powdered sugar to it. Whip with an electric blender till it forms stiff peaks. Do not over beat since it can form butter. Top the pudding with this whipped cream before serving and add some chopped strawberries or any other fruit or nuts as desired!
I promise you that your guests would love it and will be praise you. They wouldn't know that this was so simple and so quick! A gourmet looking pudding done in 10-12 minutes. Amazing! Isn't it?
Enjoy!
Sonal