Mushroom & Matar(Peas) Makhani, without oil or butter !
As an Amazon Associate and member of other affiliate programs, I earn from qualifying purchases.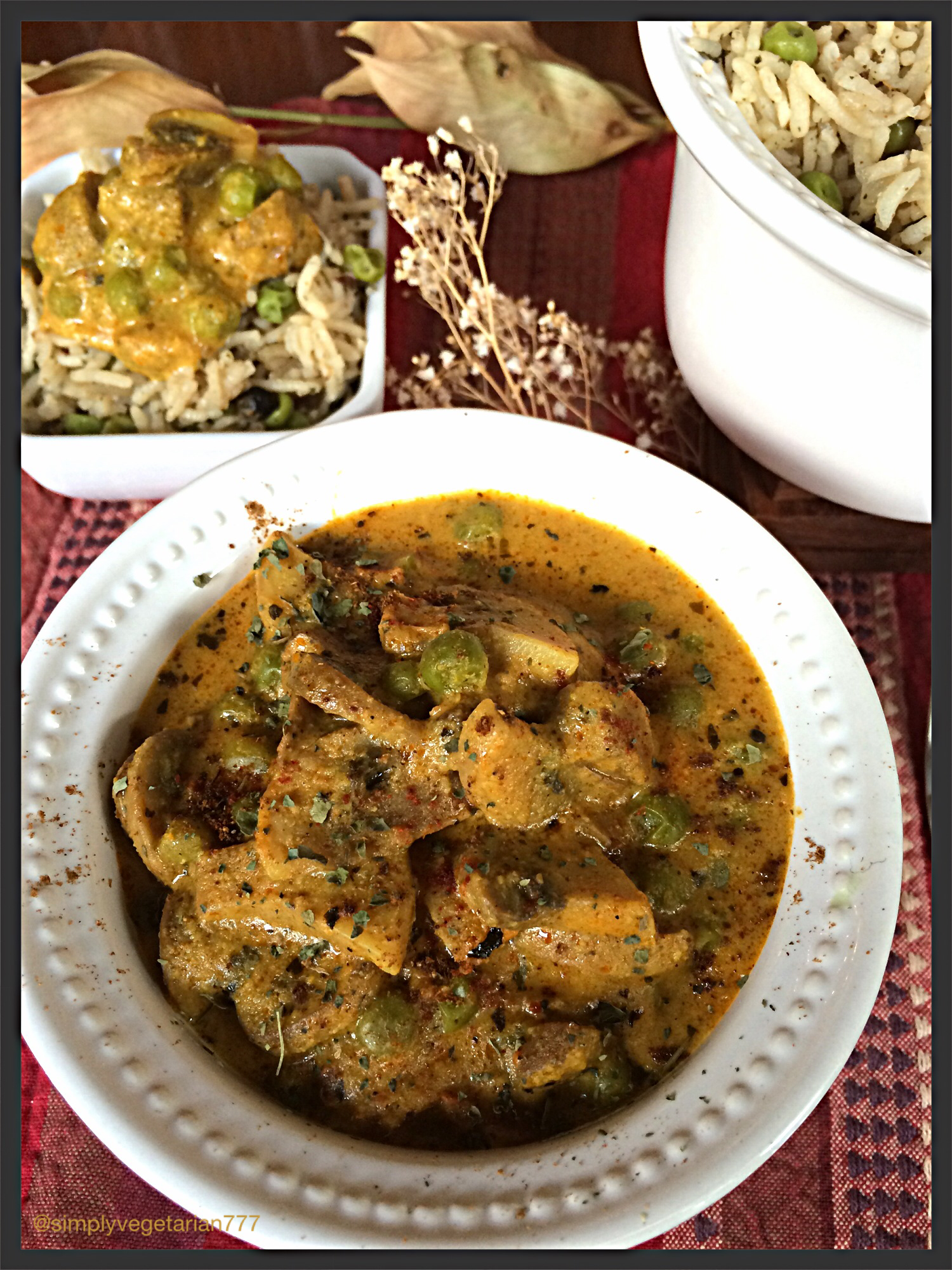 TGIF ! It's Friday and here I bring another finger licking dish which is totally oil free. I am not saying it's fat free. It has fats but from unprocessed resources and all natural!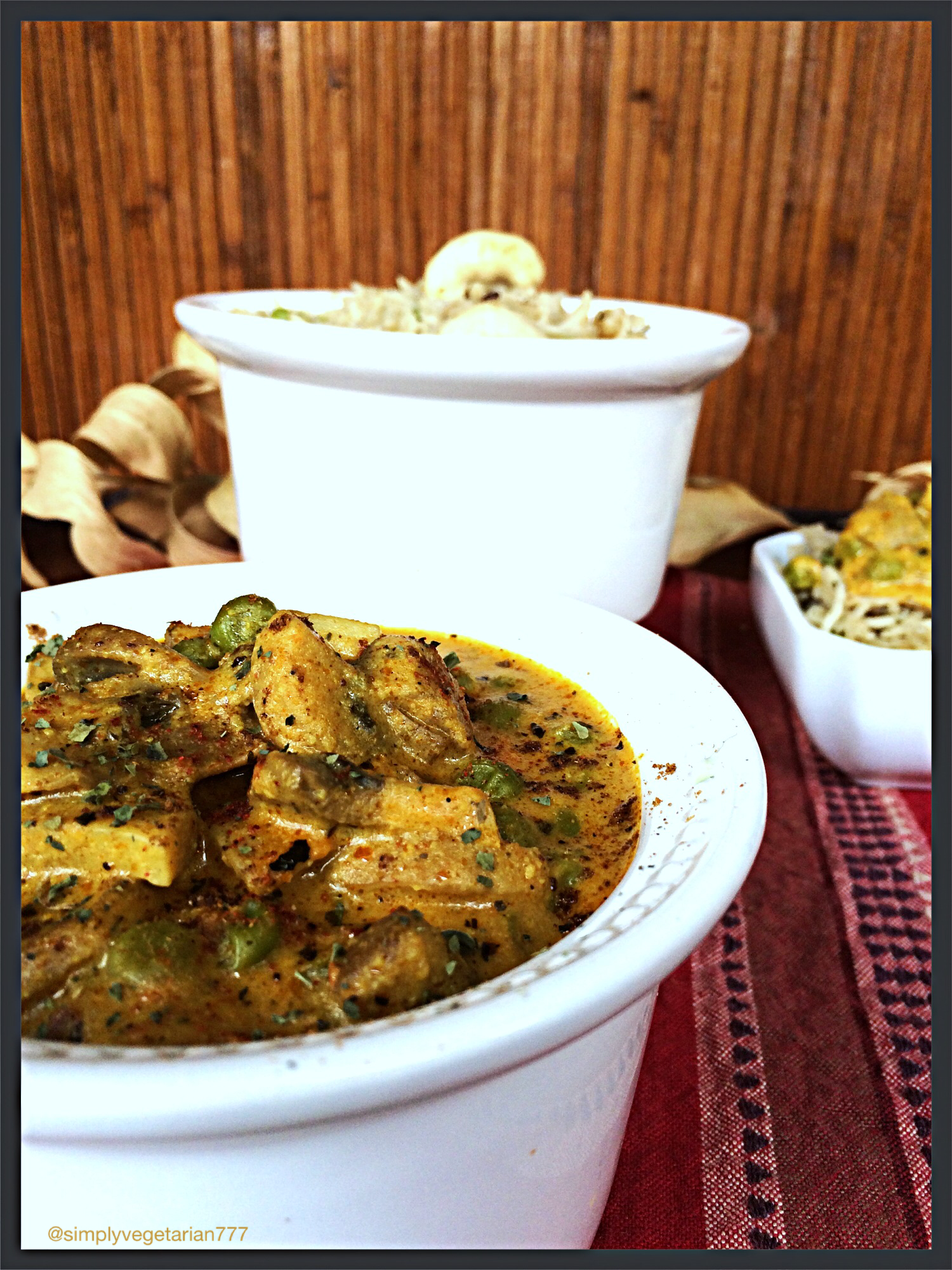 I have often talked about eating right. I am not against eating deep fried food or using oils in cooking. I do that all the time. I live to eat & I eat to live. I believe in moderation and this is how I do, have a cake and eat it too :). Food has evolved so much in the last decade or so that there are so many alternatives available to eat all you love but in a healthy way. Portion control is another way to go for it :).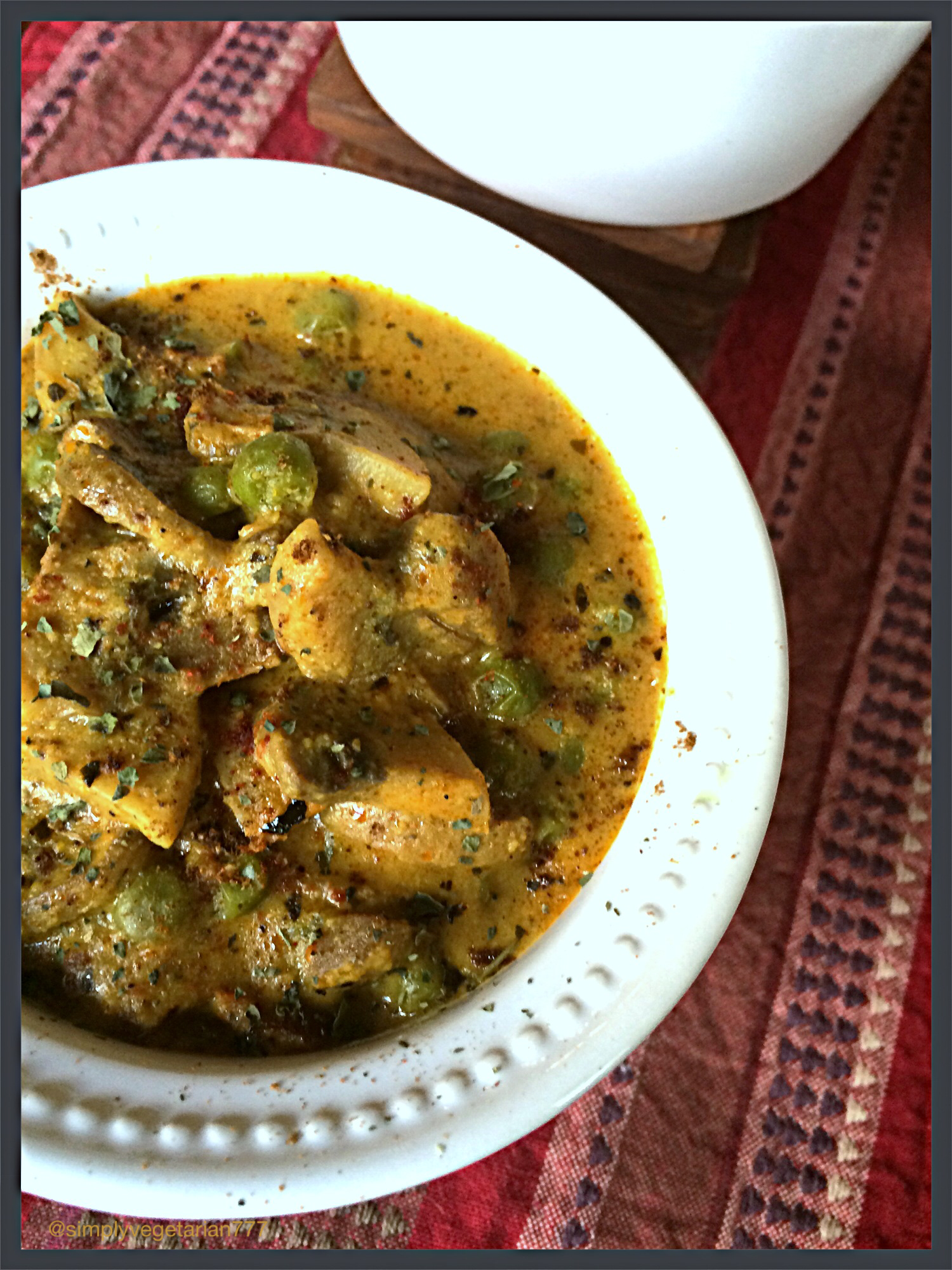 I was revisiting one of my old recipes, called Mushrooms and Peas in Nutty Curry. Had bought some mushrooms the other day which were pleading to be used. Hence the visitation to the old recipe ;). Such a simple recipe but thought of spinning it a bit. Was talking with Shailja, the other day and the topic railed off to cooking oilfree. That discussion, revisiting and the ingredients and this dish was done in 20 minutes! I enjoyed it with some leftover Mint and Peas Pulav.
My husband said this is the best curry ever he has eaten in his life and he doesn't lie not even to make me happy. He might go quiet on something when he doesn't like something but never would say good :).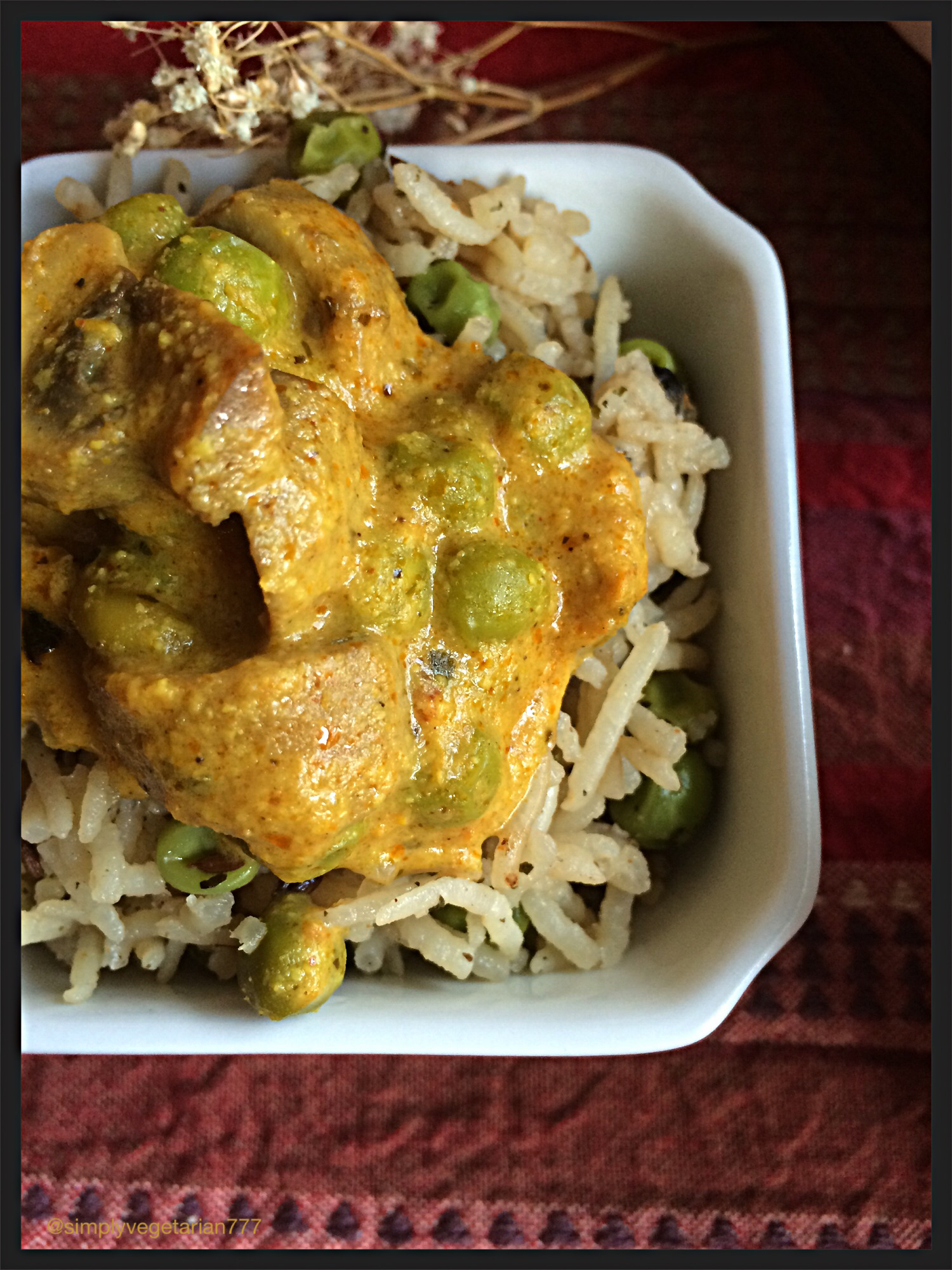 Mushroom and Matar Makhani, Butterfree/Oilfree
Servings: 6
Difficulty: easy
Kitchen Equipments Required :
Nonstick or Hard Anodized Pan with lid, a non stick friendly stirring spoon, chopping board, knife, blender.
Ingredients :
Cashews : 2-3 tbsp or 12-15 whole. This is the source of fat, all natural in our curry.
Mushrooms, button : 2 to 2&1/2 cups, waged and sliced.
Peas : 3/4 cup
Yogurt (thick / Greek / Labna) : 2 tbsp. my vegan friends can skip this and use water or vegan milk.
Onion : 1 small, chopped roughly
Tomato : 1 medium, chopped roughly
Ginger : 1 inch piece
Garlic : 1 big pod or 2 small
Turmeric / Haldi : 1/2 tsp
Red Chili powder / cayenne pepper : 1/4 to 1/2 tsp, as per taste.
Garam masala : 1/2tsp to 3/4tsp, as per taste.
Kasuri Methi : 1/2 tbsp
Salt to taste
Water : 1/2 cup
Note : if you want to use curry powder instead of all the dry spices mentioned above, use 1/2 to 1 tsp of that instead, as per taste.
Method :
1. Soak the cashews in warm water for 10-15 minutes.
2. Take the blender out. Add soaked cashews, onion, tomato, ginger, garlic and yogurt to the blender. Blend all the things together till it all becomes a smooth paste.
3. Take the deep pan. Add the ground paste to the pan. Add all the dry spices. Cover with lid and let cook for 8-10 minutes on lower medium flame, till it becomes thicker. Stir often in between to avoid it sticking at the bottom.
4. Once the paste becomes thicker, add chopped mushrooms and peas along with Kasuri Methi. Add water. Stir with the spoon. Cover and cook for 10 minutes on slow flame. Stir often.
5. You will see that cashews in the paste have released few drops of their own natural oil. A fingerlicking, delicious and buttery curry is ready without any butter or cream.
6. Serve it with Naan, Jeera Rice, Mint & Peas Pulav.

Taking this dish to Angie's Fiesta Friday. I hope you like it Angie!