Pav Bhaji Masala
As an Amazon Associate and member of other affiliate programs, I earn from qualifying purchases.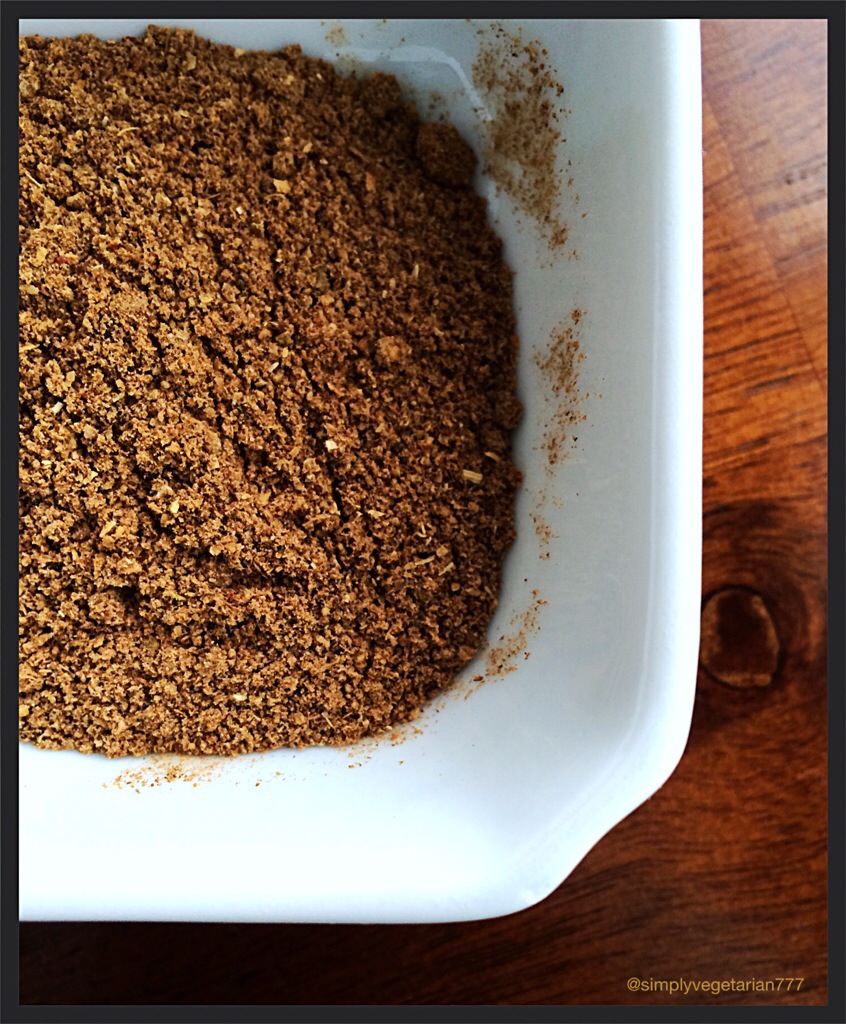 Pav Bhaji Masala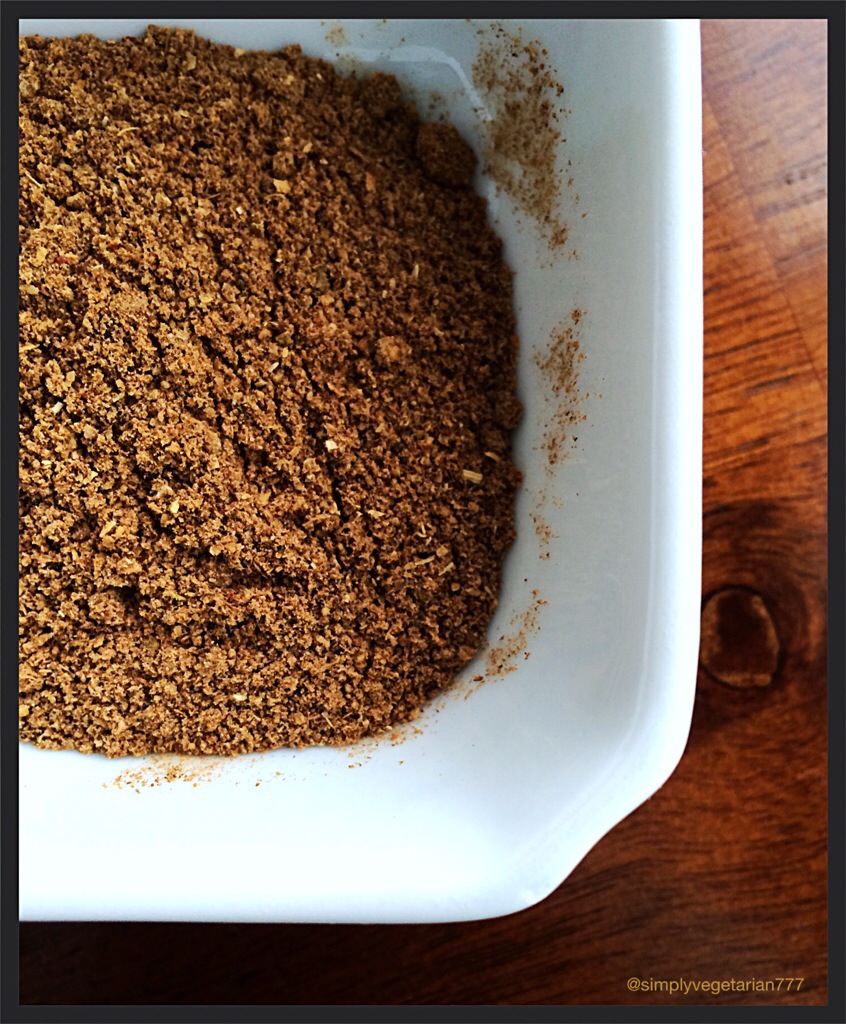 Any Pav Bhaji fans in the house? I see many or most of you raising your hands. So, you will agree that what makes the dish most desirable is the quality of the Pav Bhaji Masala. I have been lucky to have met some great food connoisseurs on different food forums to have access to amazing recipes. One such recipe is this spice mix. Thanks to Samir for granting me permission to use this.
Pav Bhaji is a quintessential Street Food from the streets of Mumbai, India. It is such a popular food now that it is available all over India either with the street food vendors or at the fast food joints.
Pav bhaji is basically Buttered toasted Pav/Pao/Buns or Dinner Rolls served with lip smackingly delicious Bhaji drenched in butter again. Bhaji is basically Potatoes and mix vegetable mashed in the base of tomato and onions and seasoned with Pav Bhaji Masala.
This recipe of the spice blend has never disappointed me ever. always a winner. I have shared this spice blend with many of my friends and I have alays got great feedback on it. I would say that it is a must BOOKMARK recipe, especially if you are a spice mistress, just like me.
Some other spice blends from my blog are – chai spice , chhole masala , garam masala , Curry Spice , Kadhai masala (another winner) , tandoori masala and will be coming with more.
Now the super easy and super flavorful and aromatic Pav Bhaji Masala !
Kitchen Equipments Required : a heavy bottom pan or a non stick pan, spatula, dry ingredients grinder or spice grinder, an air right jar to store.
My favorite Spice Grinder is Cuisinart Spice Grinder ⇓
Pav Bhaji Masala
Ingredients
Red dry chili - 10 whole

Coriander seeds - 6 tbsp

Cumin seeds - 3 tbsp

Black pepper - 1/2 tbsp

Cinnamon sticks - 1/2 inch

Cloves

- 4

Black cardamom - 6

Fennel seeds - 1.5 tbsp

Dry mango powder - 3 tbsp

Kashmiri lal mirch powder - 2 tbsp
Instructions
Take a heavy bottom pan. Add all the spices to it besides Dry Mango Powder and Kashmiri Lal Mirch powder.

Roast or Toast these spices together for a few minutes on a low heat.

Let the toasted spices cool down to room temperature.

Take your spice grinder and add the toasted whole spices + dry mango powder + kashmiri lal mirch powder.

Grind this into either a fine or coarse spice blend. I prefer coarse since it somehow adds more flavor.

Store in air tight jar and it is good for 3-4 months.
I promise that you won't regret this spice blend. Make a batch and store in your kitchen cupboard. Make it as a hostess gift if she is into cooking. Believe me many of us appreciate these small gestures instead of large gifts.
Keep me posted if you like this preservative free home made Pav Bhaji Masala. I promise this will be regular in your home and you will be sprinkling it over anything and everything.
Have a great weekend.
Sonal