Tandoori Masala Best Recipe
As an Amazon Associate and member of other affiliate programs, I earn from qualifying purchases.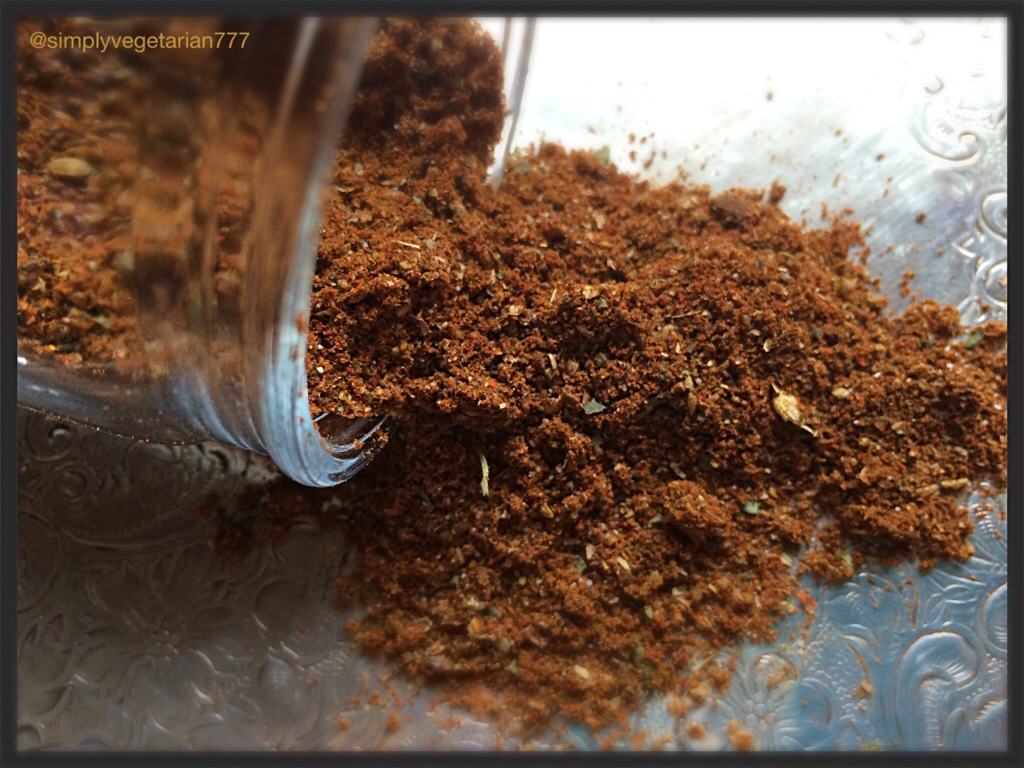 Tandoori Masala Best Recipe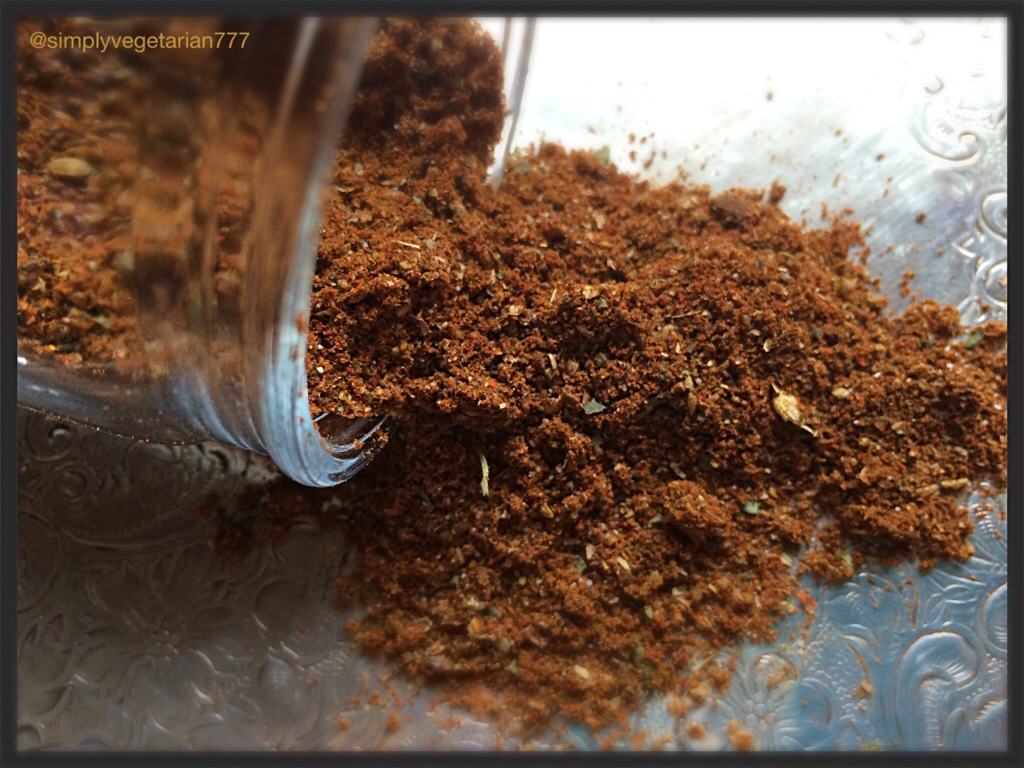 Recently Aditi and Nikhil of Confused Bawarchis had posted their Tandoori Masala recipe and few months ago Namrata of My food tapestry had posted her Tandoori masala recipe. Since then, Tandoori Masala Best Recipe had been pinging my mind. I read theirs and read more online and realized that there is no one recipe that people are using. Ingredients sound similar but quantities are per choice. After much research, I came up with mine.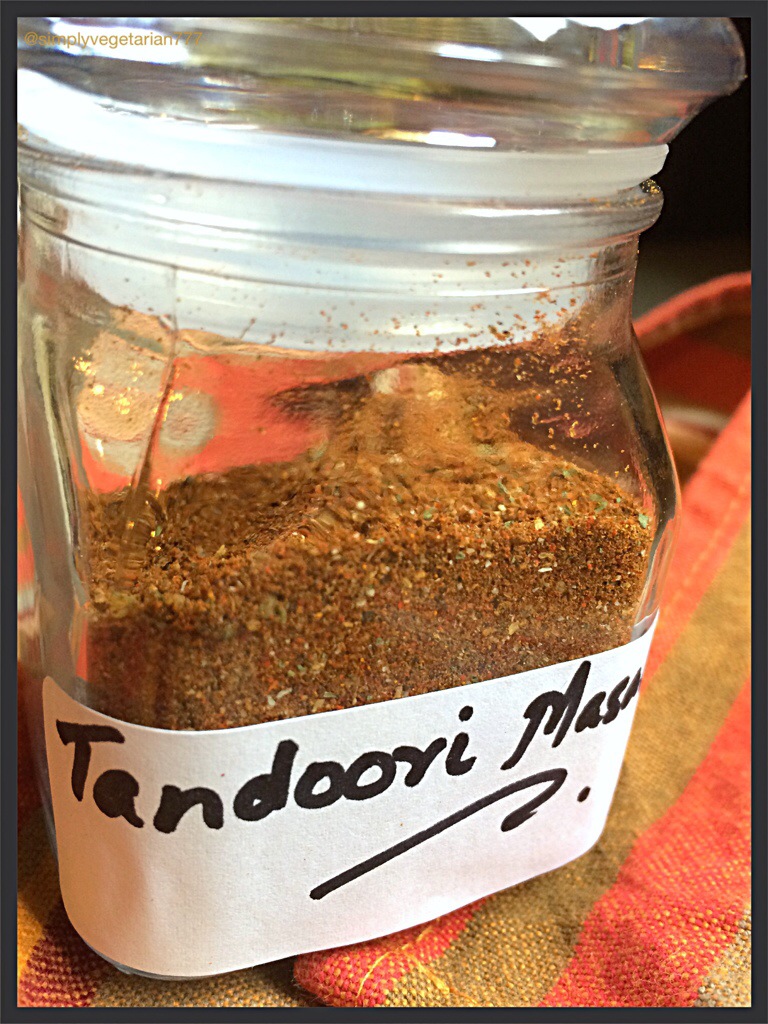 In pre-ready made era, people used fresh ingredients and marinated accordingly. Tandoori is a technique limited not only to the spice mix used, but also based on the oil that is used and how it is cooked…in a tandoor, which is a clay oven. I don't have a tandoor but I do have an oven and a grill, so that should come handy. And if in the absence of the oven and grill, the oldest pal grill pan comes in handy. It's all about cooking after all :).
Some other spice blends from my blog are – Fasting Spice Mix , Kadhai Masala , Taco seasoning , Tandoori Tofu/Paneer Chops, Tandoori Veg Taco , Gobhi Tandoori and Paneer Tandoori and more.
Let's get to the recipe!
I have used my home made garam masala as a base for my Tandoori masala. Since I use quite a lot of spices to make my *garam masala, it was perfect to be used and make a short cut to the Tandoori Masala. So I will re-post the recipe for my garam masala and then Tandoori Masala for everybody's convenience.
It has 2 components going –
First you make Garam Masala
And then you make Tandoori Masala
This is how to make it.
Tandoori Masala Best Recipe
Home made Tandoori Masala recipe for marinades and cooking.
Ingredients
Garam Masala Ingredients
Cumin seeds : 2 tbsp

Coriander seeds : 2 tbsp

Black peppercorns : 1/2 tbsp

Cloves

whole : 1 tsp

Dry whole red chili : 2

Bay leaf : 3 small

Cinnamon stick : 1″ stick

Black cardamom : 2

Star anise : 2

Nutmeg : 1/2 tsp
Tandoori Masala Ingredients
Garam Masala : 2 tbsp

Turmeric : 1/2 tsp

*Ginger Powder : 1/4 tsp

*Garlic Powder : 1/2 tsp

Coriander powder : 1&1/2 tbsp. Dry roast 1tbsp coriander seeds and grind. It will yield approximately 1&1/2 tbsp coriander powder

Fancy Paprika or Kashmiri Mirch powder or Degi Mirch : 1 tbsp . Fancy paprika is powdered form of red bell pepper

so it's not as spicy. Kashmiri Mirch is similar in properties to Fancy Paprika. They both add color without increasing the heat quotient of the spice.

Kasuri Methi : 1/2 tbsp

crushed fine
Instructions
Method for Garam Masala
Roast all the ingredients in a pan on low to medium flame for 2-3 minutes till you smell the aroma, while keep stirring. Take off the gas stove, cool it.

Put it in the grinder and grind fine.

Store in air tight container.
Method for Tandoori Masala
Take your magic wand out, say abra ka dabra, whiz your wand in the powdered spices and voila your Tandoori Masala is ready ;). That's it! Store in air tight container.
Notes : In the absence of powdered garlic powder or ginger powder, use fresh garlic and ginger while marinating. So don't worry, every problem has a solution :).
Marinating with Tandoori Masala
Use Mustard oil in the marinade for that extra smokey flavor.

To enhance the color, please don't use the food color.Instead use 1-2 tbsp of tomato paste or organic, no preservatives added tomato ketchup.

Add a bit of yogurt to thicken.

My Gobhi Tandoori and Paneer Tandoori, coming up next! Look out for that :).

Do make this spice mix today and get ready for some grilling fun for the weekend !
Make some Tandoori Noise this weekend at home. I am certainly doing that.
Sonal