Fasting Spice Mix
As an Amazon Associate and member of other affiliate programs, I earn from qualifying purchases.
Fasting Spice Mix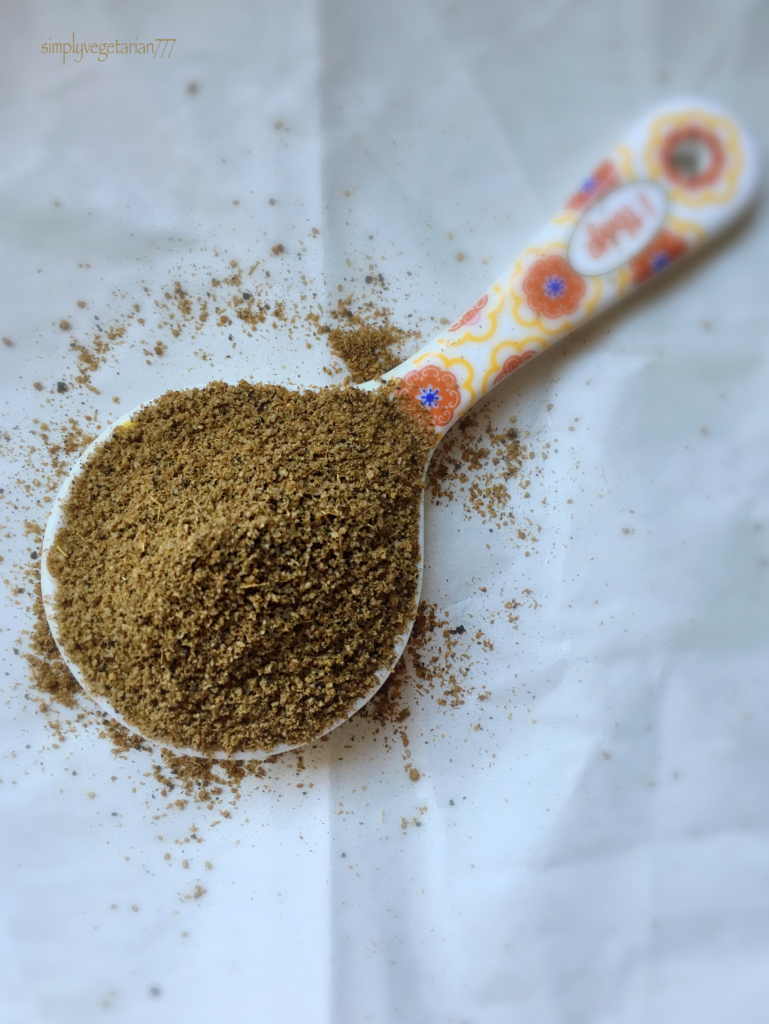 Fasting Spice Mix is the spice blend to keep in your kitchen pantry. It can be used either when you are fasting or otherwise also.
With fasting and gluten free eating, we are trying to find a good balance of spices that we can use while fasting. Ginger, Green chillies and Cilantro / Coriander leaves are cleansing in nature. They cleanse and detox our systems and boost immunity.
While on the other hand, lot of dry spices are prohibited to be used in fasting recipes. I always use Roasted Cumin powder, black pepper powder and cloves for seasoning my fasting food. With repetitive use, I found a good balance of three together.
Sharing today a simple fasting (vrat) spice mix, that can be made in advance and kept handy to be sprinkled when needed. This again helps in cleansing our system and boosting the immunity.
You may sprinkle this spice mix on your dry fruits, aloo ki chaat, yogurt, lassi, fruits etc.
Some recipes to try from my blog for Navratri Fasting are – Arbi ki Chaat , kuttu ke paranthe , rajgira kuttu ke cheele etc.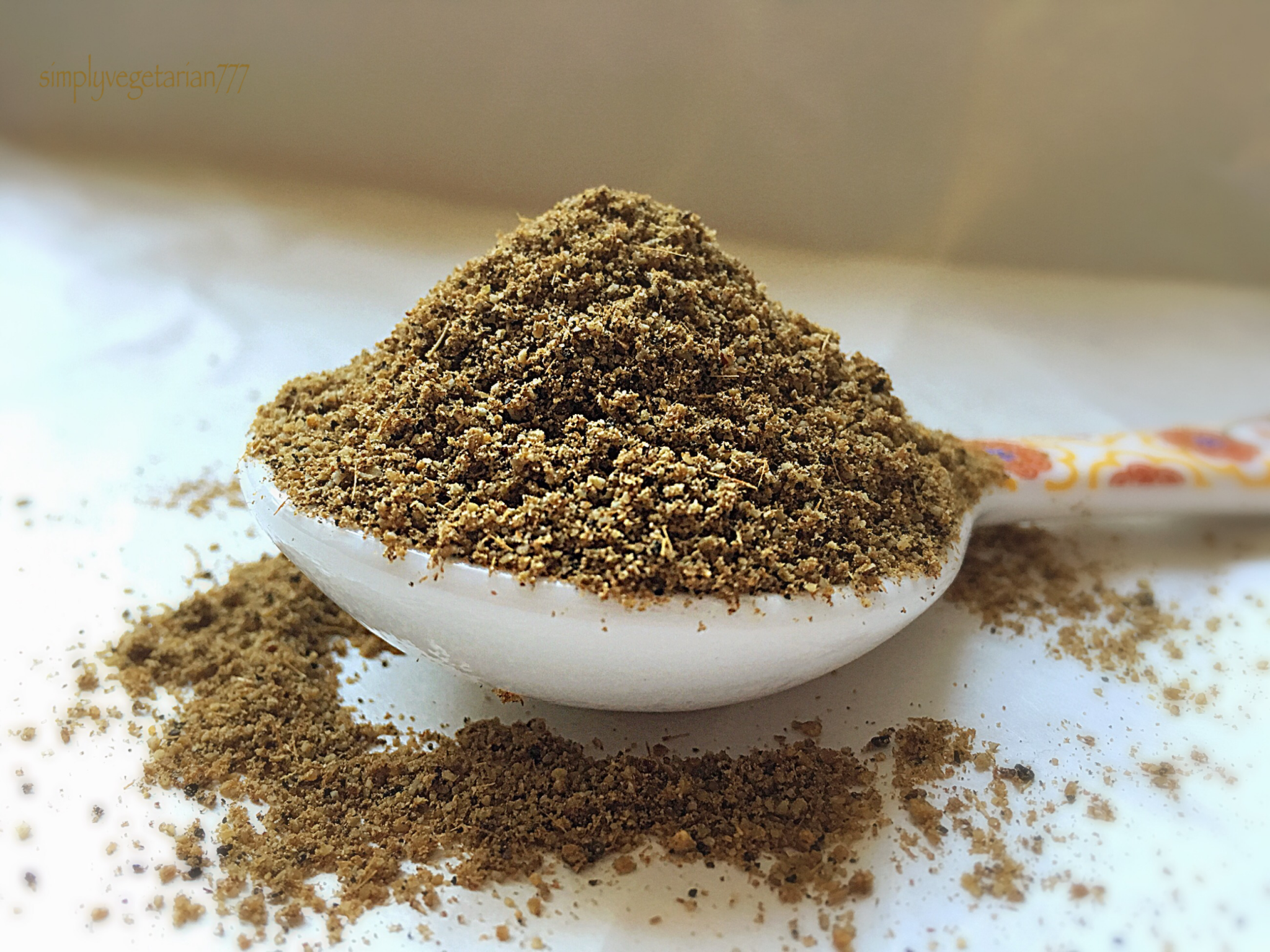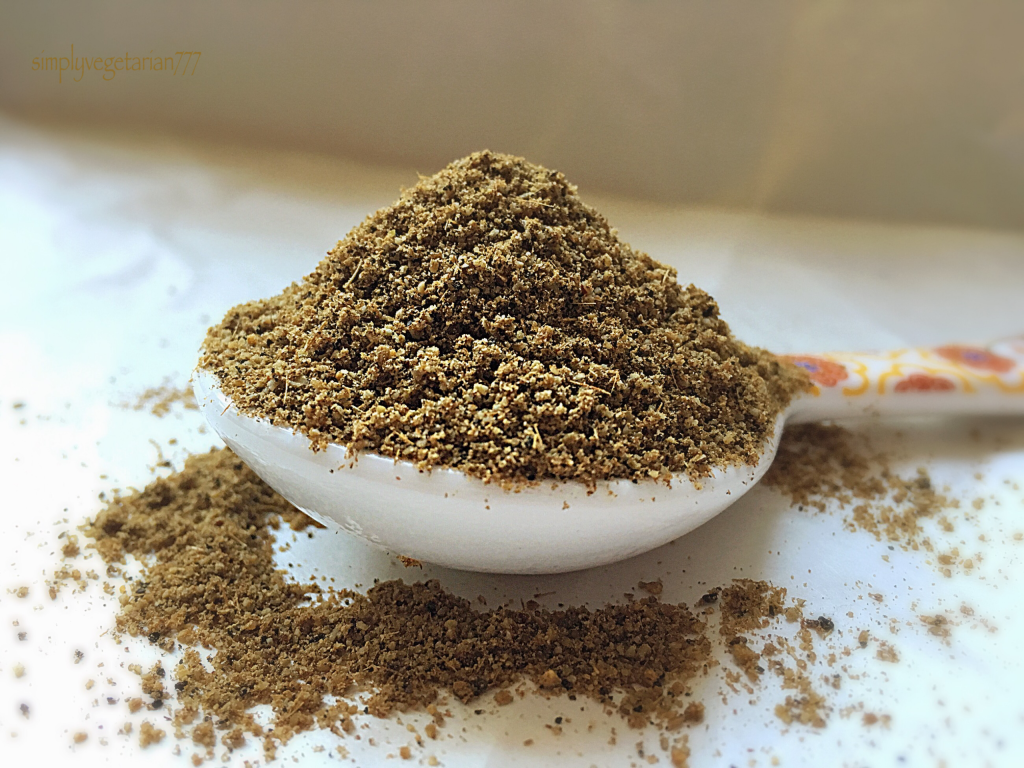 This is how I made it.
Kitchen Equipments Required
Heavy bottom pan, stirring spoon, grinder
Fasting Spice Mix
Easy spice mix recipe for Navratri fasting
Ingredients
Cumin seeds - 1&1/2 tbsp

Black Pepper Corns - 10

Cloves

- 6
Instructions
Take the heavy bottom pan. Dry roast all the ingredients in it till they are slightly golden. Don't brown them or burn them.

Cool them to the room temperature.

Take the spice grinder and grind them fine to a powder.

Store in air tight container. It is that easy!
You can always find easy day to day useful recipes on my blog, that are tested and tried by many and approved with pleasure.
In my Kitchen, you will always eat happy and stay happy!
Sonal