Soft Mocha Pecan / Walnut Brownie
As an Amazon Associate and member of other affiliate programs, I earn from qualifying purchases.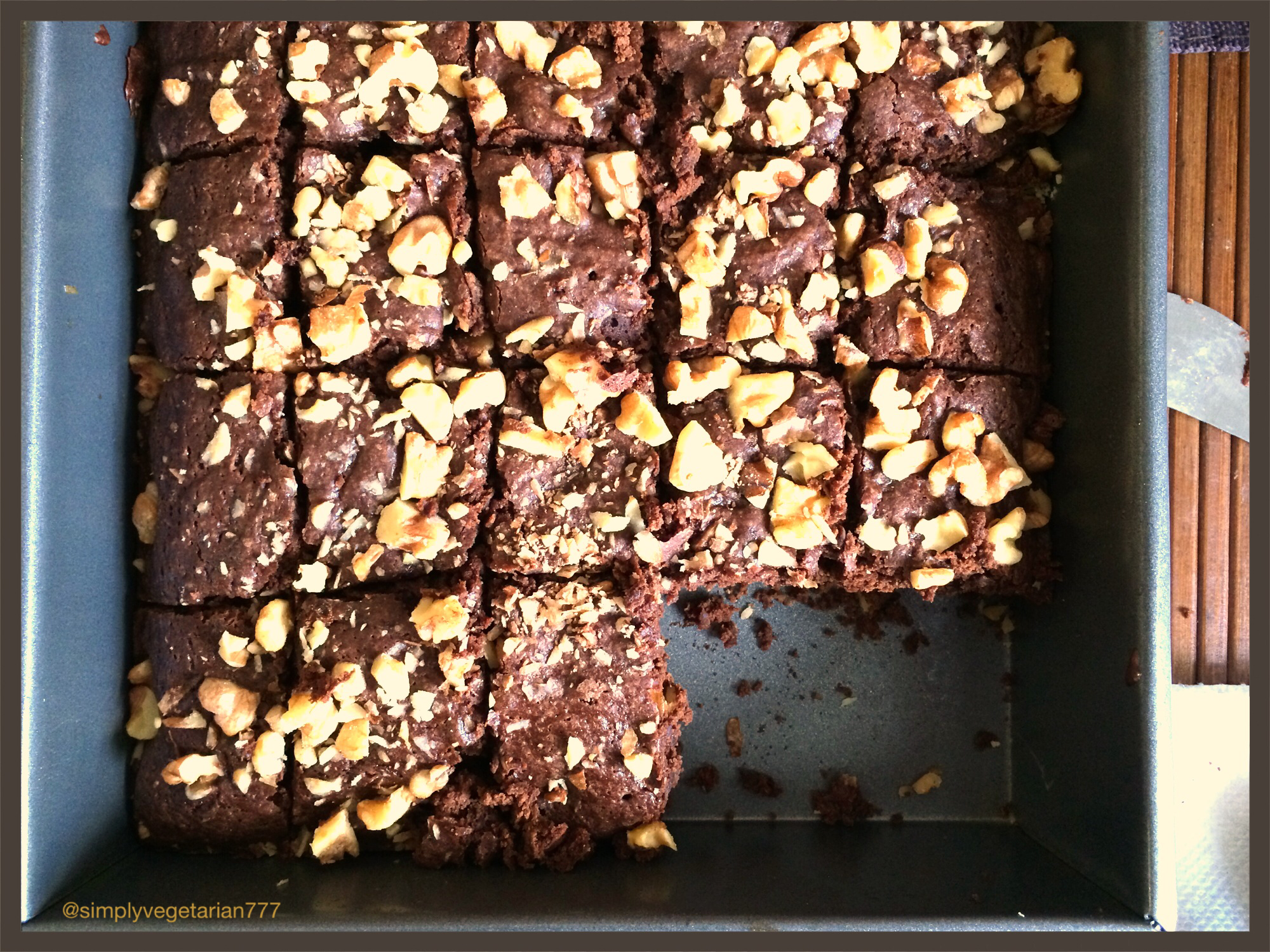 Soft Mocha Pecan / Walnut Brownie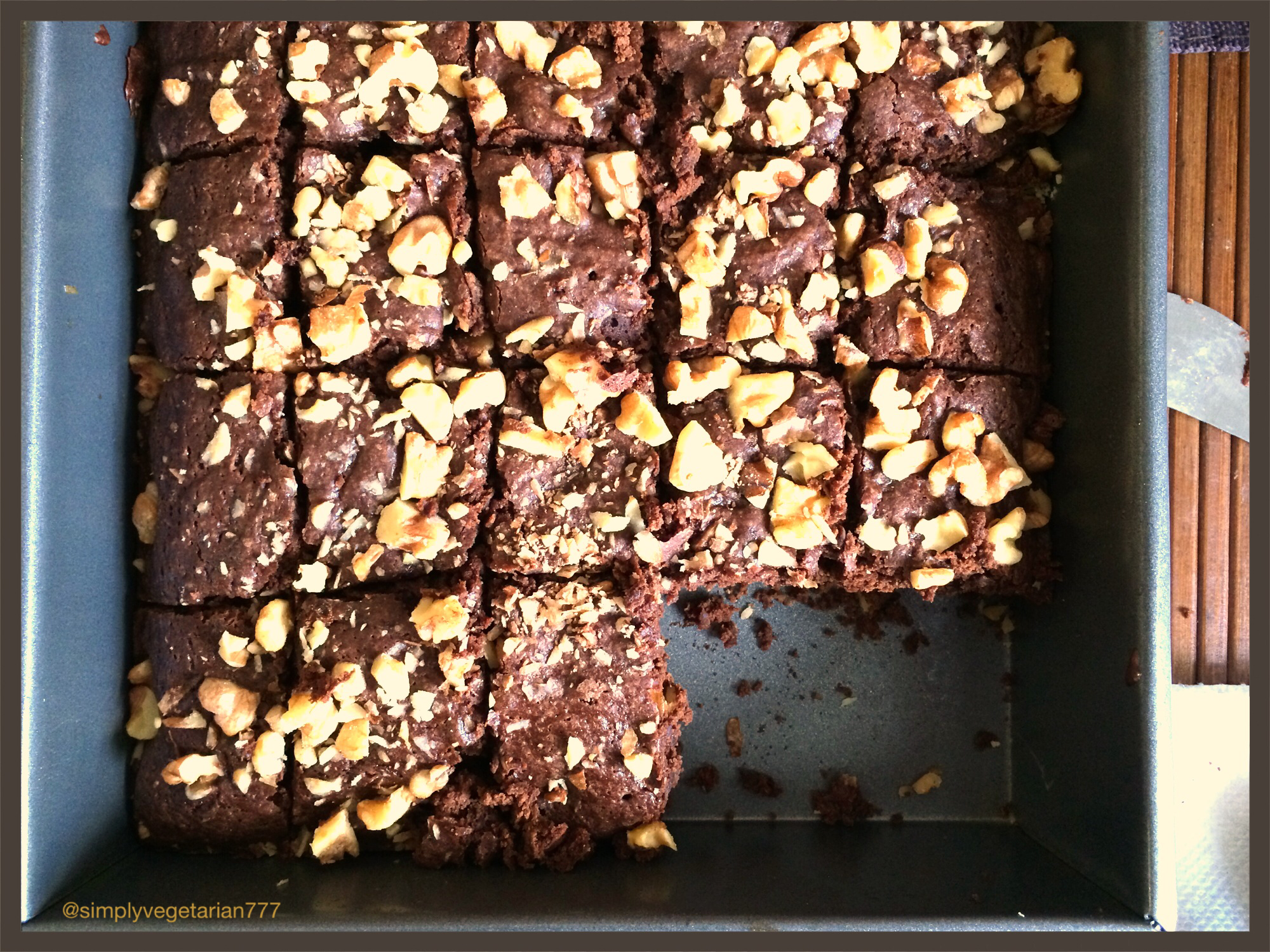 Who doesn't like brownies? I do! Do you? Yes, we all do ;). Soft Mocha Pecan / Walnut Brownie is that perfect brownie that haunts your brownie dreams.
Recently, I picked a book on a bargain called Cooking Light Dessert. It is a dessert recipe compilation from Cooking Light Magazine. Some very interesting recipes. My recipe is adapted from this book. Will share more recipes from this book as the time unfolds.
I particularly like brownies for their texture. Bownie is the other name of indulgence. When indulgence is combined with coffee and chocolate, it is a match made in heaven. Trust me, there is no better thing to eat, when you crave for it. You must indulge when the time demands.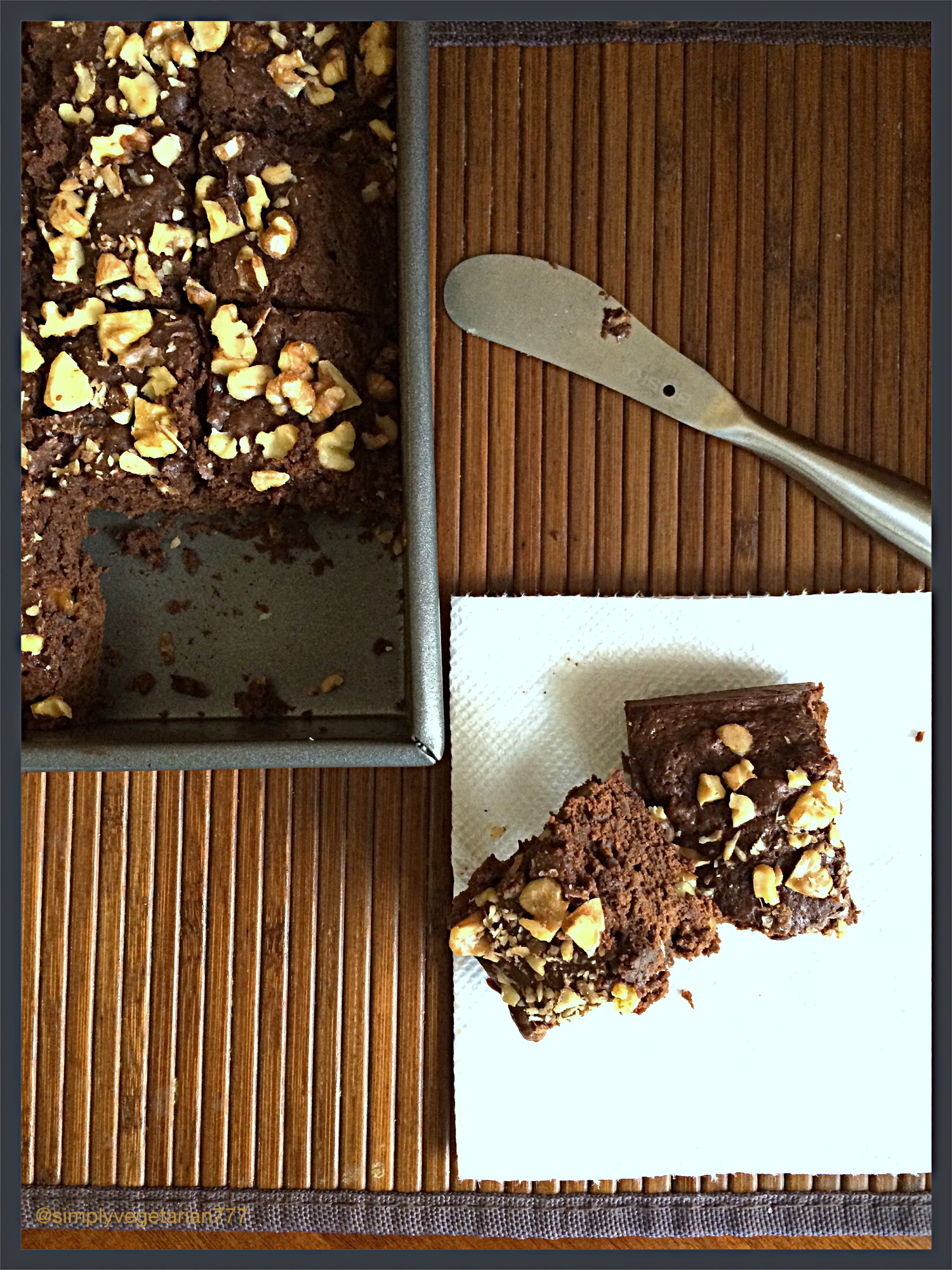 The original recipe made these brownies fudgy and with toffee bits but I made them soft and with pecans. Next time it will be fudgy for sure. Small changes can change the texture for sure.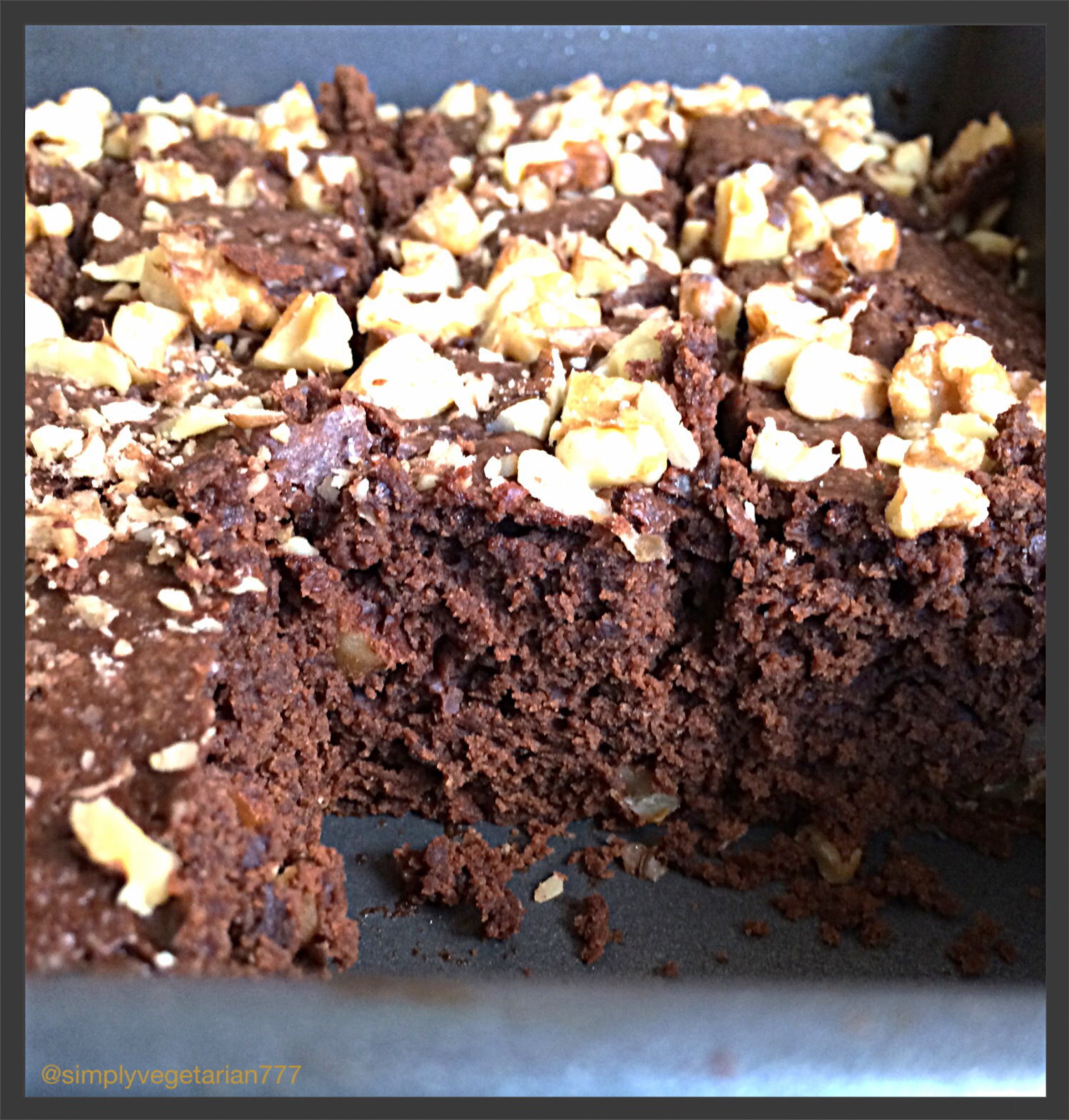 Some other mocha and chocolate recipes from the blog are – Mocha express pudding , 2 minute mocha cake in microwave , chocolate cake and more.
Here is how you can make it!
Kitchen Equipments Required : a microwave safe bowl, a small bowl, 2 big bowls, fork, whisk, stirring spoon, oven, 9 inch square cake pan.
Soft Mocha Pecan / Walnut Brownie
Brownie recipe with coffee.
Ingredients
Cooking spray or butter to coat the pan.

Instant coffee granules : 2 tbsp. I used 1 tbsp since my kids were eating that too.

Hot water : 1/2 cup

Butter : 1/4 cup

Chocolate chips

semi sweet : 1/4 cup

All purpose flour : 1&1/2 cups

Sugar : 1&1/3 cups. I used 1&1/4 cups.

Cocoa powder

unsweetened : 1/2 cup

Baking powder : 1 tsp

Salt : 1/2 tsp

Vanilla extract : 1 tsp

Egg

large : 2, lightly beaten

Pecans or Walnuts : 1/3 cup chopped roughly.
Instructions
Preheat the oven at 350*F.

Coat the bottom of the 9 inch square baking pan with the cooking spray or butter.

Combine instant coffee with hot water. Stir till coffee dissolves. Set aside.

Combine butter and choco chips in a small microwave safe bowl. Microwave on high for 45 seconds or until butter melts. Take it out and stir until chocolate chips dissolve well with butter and become one.

Combine flour, salt, sugar, baking powder, coco powder in a big bowl. Stir with a fork to mix well.

Take another big bowl. Combine the coffee water, vanilla extract, butter and chocolate mix. Add lightly beaten egg and mix well with a fork or whisk.

Add chopped pecans or walnuts to the flour mixture. Stir to distribute well. Save some chopped nuts to sprinkle on the top.

Add the liquid mixture to the dry flour mixture. Stir with a fork just until combined. It is a very thick batter.

Pour the batter to the greased pan. Level it out. Sprinkle the rest of the nut on the top.

Bake for 30 minutes. Take it out. Let it rest for 1/2 an hour before slicing it.
Notes
Brownies are not tested with Toothpick test for doneness! The beat suited guess of their doneness is that the edges leave the side of the pan. If you will insert the tooth pick on the side of the brownie, it should come out clean. The center might still not come out clean. That's okay! It still is cooking when resting to cool down, in its own steam.

For more fudgy and bite ful brownie, lower the hot water to 1/4 cup and bake for 22 minutes only. Take it out and let it rest for 1/2 an hour before slicing.

Do not use serrated knife to slice a brownie. Use a plastic or butter knife to slice. The sharp serrated knives will tear the brownie out. Make a single smooth cut.

To keep them soft and prevent from drying, cover the pan with foil, leaving a small side open, while it's still warm. Later, wrap it in foil and freeze or store in air right container and good for a week at room temperature.
Notes
Egg Substitute :
Option 1 : 2 tbsp of flax meal dissolved in 6 tbsp of warm water for 3-5 minutes. Blitz and added.
Option 2 : use 1/2 cup of thick low fat or regular, plain yogurt.
In my Kitchen, EAT HAPPY & STAY HAPPY !
Sonal