Baingan Masala
As an Amazon Associate and member of other affiliate programs, I earn from qualifying purchases.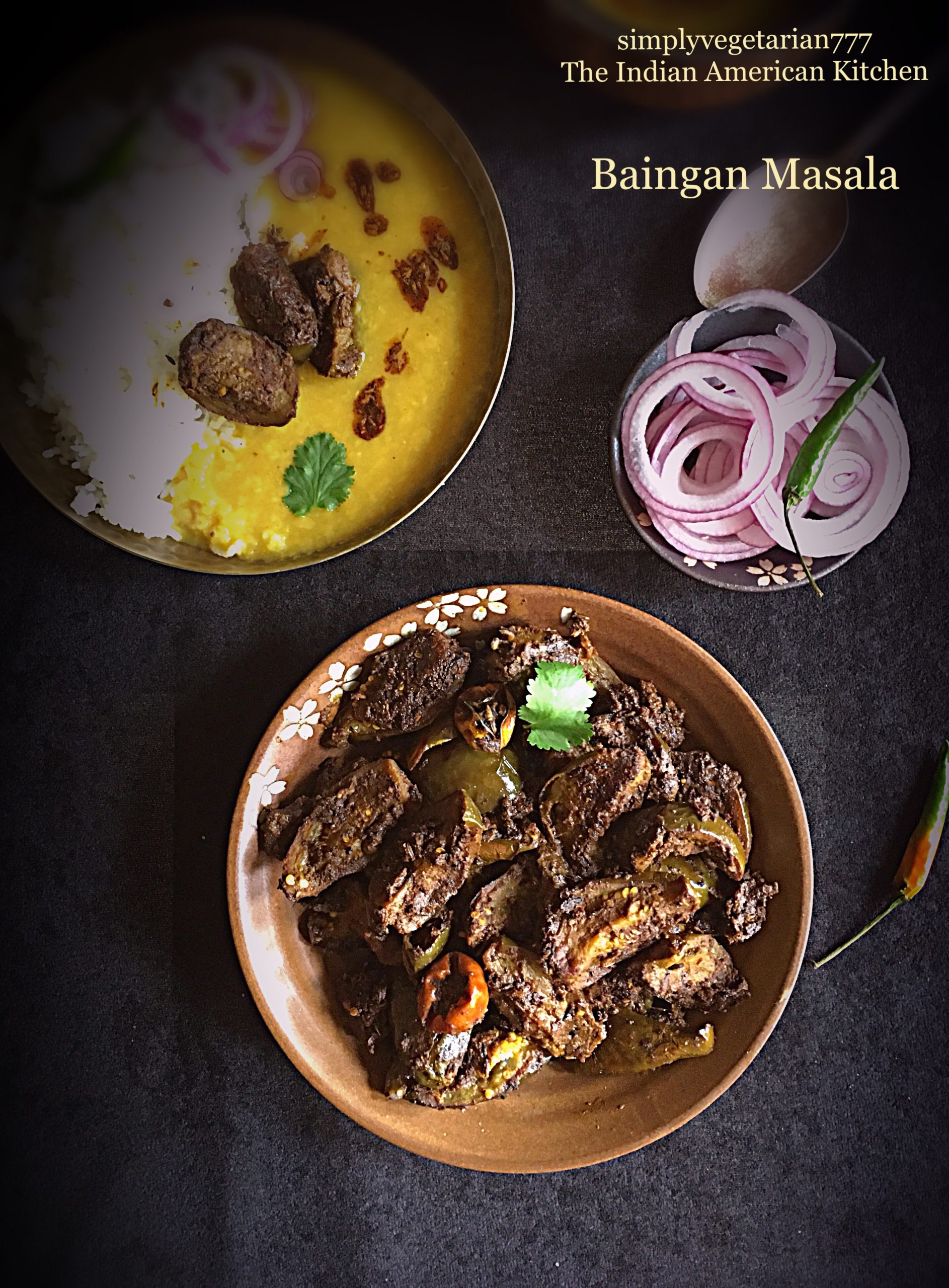 Baingan Masala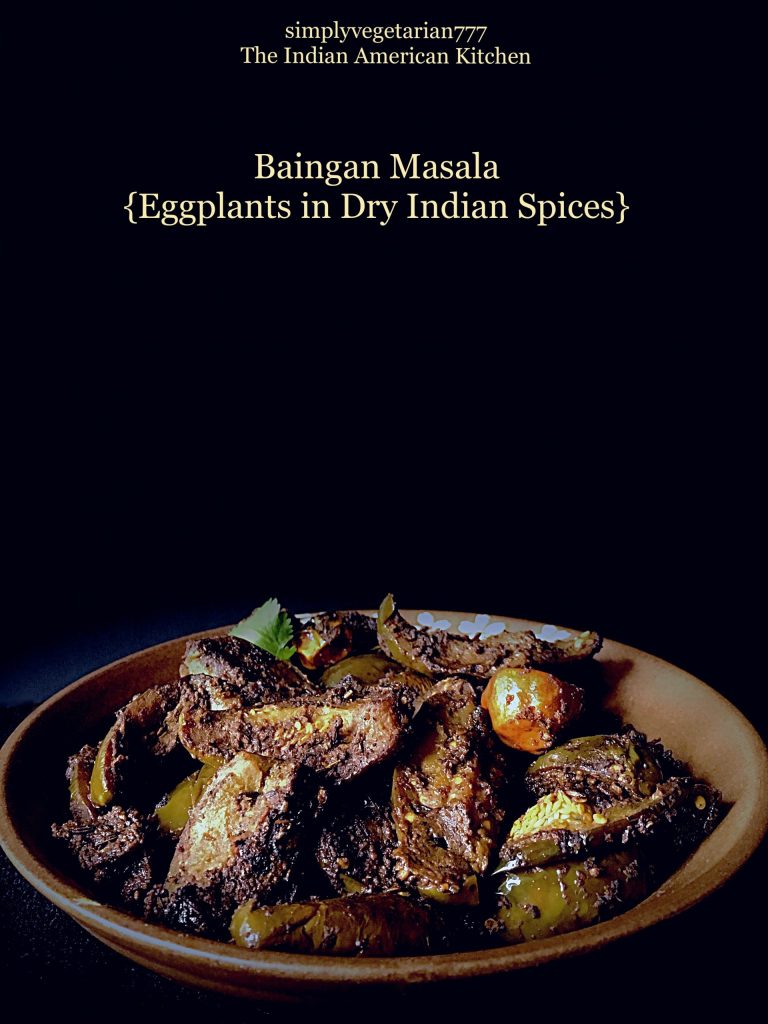 I think I have many, like many many many Eggplant aka Baingan recipes on my blog. Can't help it, you may call me Baingan Maniac. I can eat this vegetable almost every day, without any complain. And now I am adding Baingan Masala to my collection.
Baingan Masala = Eggplants in Spices
And here it is Eggplants are cooked in dry Indian Spices. It is not a CURRY, mind you. It is a dry preparation like a stir fry but slightly softer because of the eggplant texture.
Do you know that Baingan is known with many names all around the world, like – Eggplants, Aubergines, Brinjal, Baingan, Terong, Badinjan and many more. It is one popular vegetable all across the globe, used in many cuisines. I still have to use it on my blog in different cuisines, besides just Indian.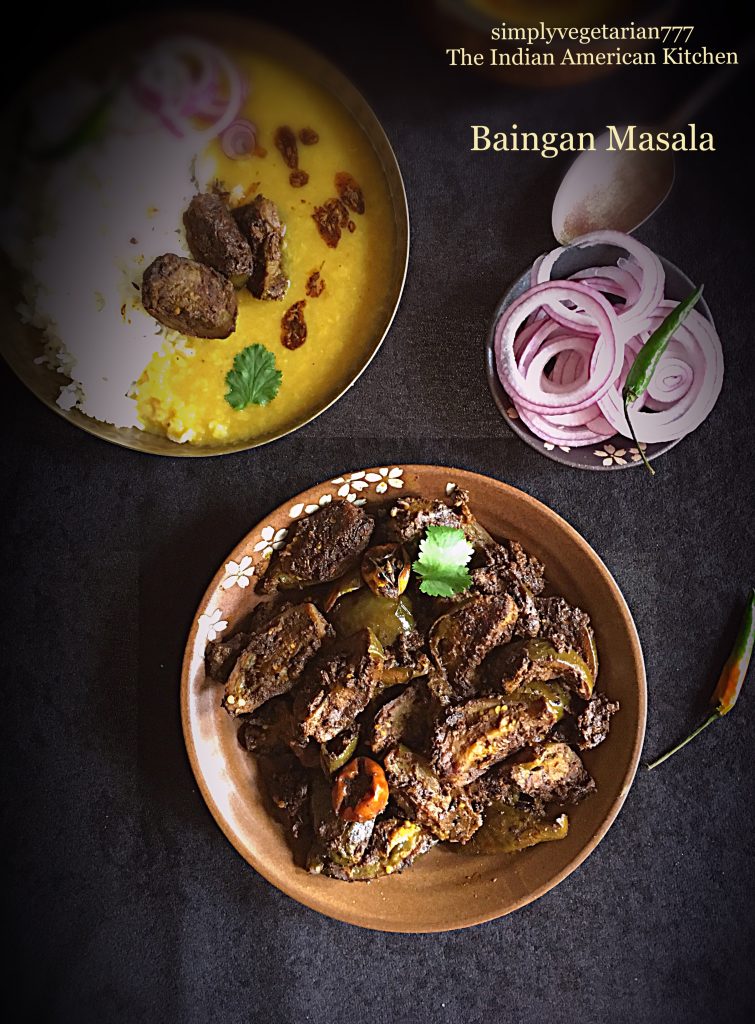 The beauty of this dish is that it goes along with everything so well. I eat it up with some rice and dhal and I am telling you that it is one of the most amazing and comforting combination ever. I eat it with roti and dhal and that is another satisfying meal. When sandwiched between slices of the bread, it doesn't disappoint then either.
The possibilities are endless and I use it as a load of pickle to go with my lunch or dinner. So many times, I open the refrigerator, and I pick up out a piece of Baingan Masala and pop in my mouth, just like that. YUM YUM YUM!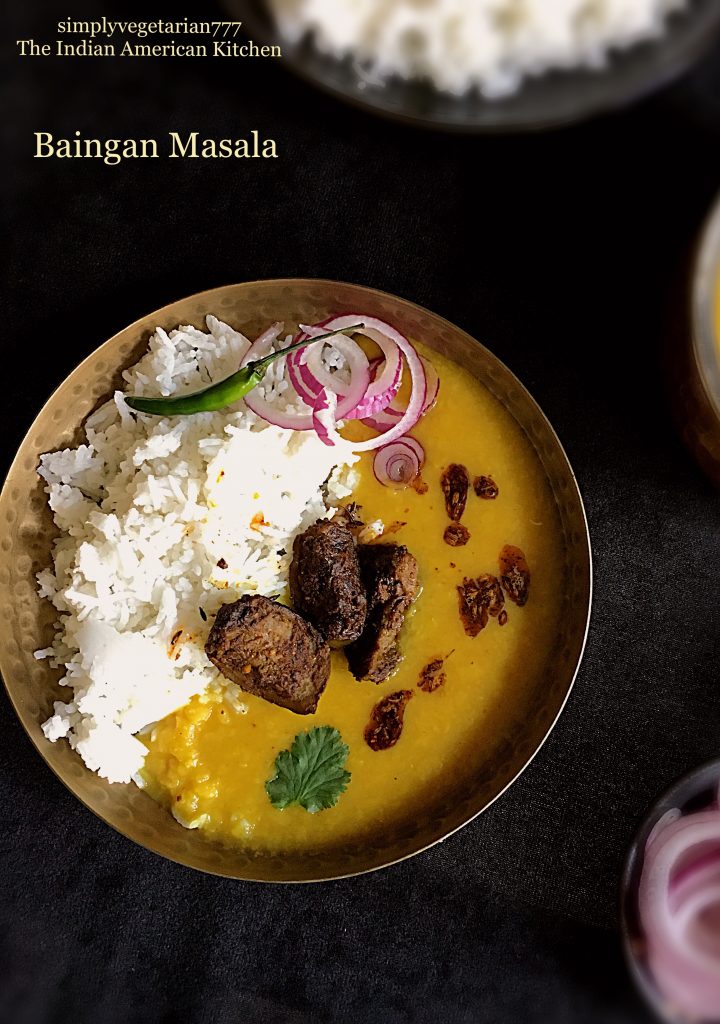 Some delicious EGGPLANT RECIPES from my blog are – Schzwan Eggplant Stir Fry , Punjabi Bharwaan Baingan , Curried eggplant steaks with chickpeas , Khatte Meethe Baingan , Stuffed Eggplant Poriyal and many more.
I often cook my Indian vegetables in mustard oil. The most important thing to remember about cooking with mustard oil is – MUSTARD OIL needs to be heated till its smoking point first. When the smoke starts coming out, then reduce the heat and wait for few seconds. Now add your ingredients.
This is how I made it!
Baingan Masala
A lip smacking easy recipe using Eggplants with Indian Spices.
Ingredients
Baby Egg plants - 8 to 10

Water - 1 tbsp
Oils & Spices
Mustard oil - 1&1/2 tbsp

Asafetida/ Hing - a pinch

Cumin seeds - 1 tsp

Coriander powder - 1 tbsp

Fennel powder - 1/2 tbsp

Turmeric - 1/2 tsp

Red chili powder - 1/2 tsp or to taste

Kashmiri Lal Mirch - 1/2 tsp

Ginger powder - 1/4 tsp

Dry Mango powder/Khatai - 1 tsp

Salt - 1 tsp or to taste
Instructions
Wash and dry the baby eggplants. Remove the stem and cut these into 4 pieces.

Take a heavy bottom pan and heat the mustard oil till it smokes.

Reduce the heat to medium low and add asafetida (hing) and other dry spices to the hot oil.

Stor the spices in oil for few seconds. Make sure that you control the heat or else the spices will be burnt.

Now add the baby eggplant pieces and toss well in the spices. Make sure that the eggplant pieces are coated well with the spice mix.

Sprinkle 1 tbsp water on the eggplants.

Cover with lid and cook on medium heat till the eggplants are soft and cooked. Stir in between to avoid burning.

Switch off the flame and serve it warm with rice and dhal or roti and dhal
Notes
You may use other kind of eggplants also if baby eggplants are not available.
This can be a star dish for your Indian Dinner theme parties as well. They taste so awesome in the company of all the spices, that your guests will lick their fingers. These stay well in refrigerator in an air tight container for a week. So you can make in advance when you are preparing for the whole week menu.
I have used these to make Baingan Masala.
Disclaimer – If you will order anything from amazon, through my blog then it helps me earn a little amount to keep my blog running.
Can't make it now? PIN IT FOR LATER!


In my kitchen, you will always EAT HAPPY & STAY HAPPY!
Sonal