Baked Methi Mathri
As an Amazon Associate and member of other affiliate programs, I earn from qualifying purchases.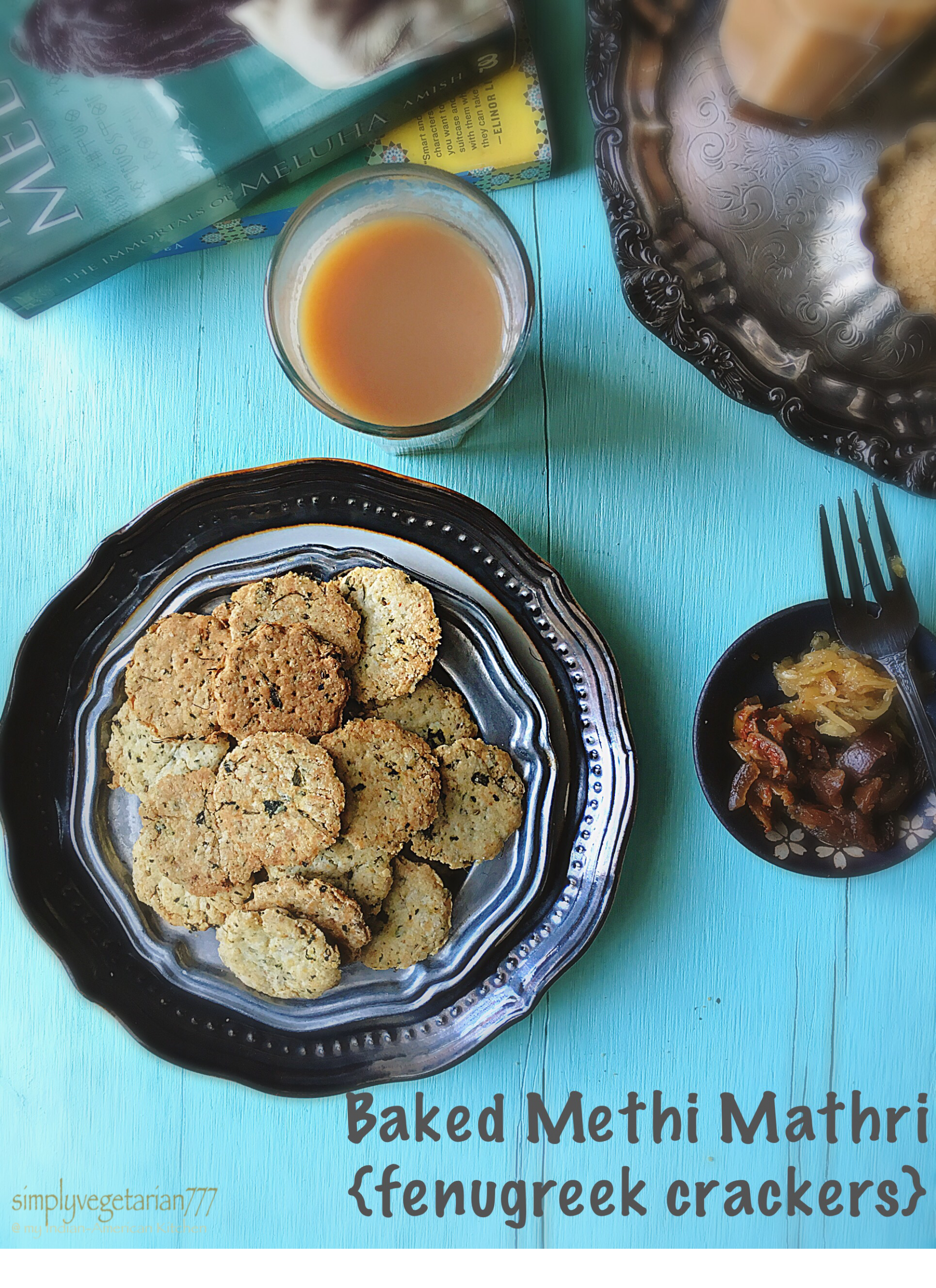 Baked Methi Mathri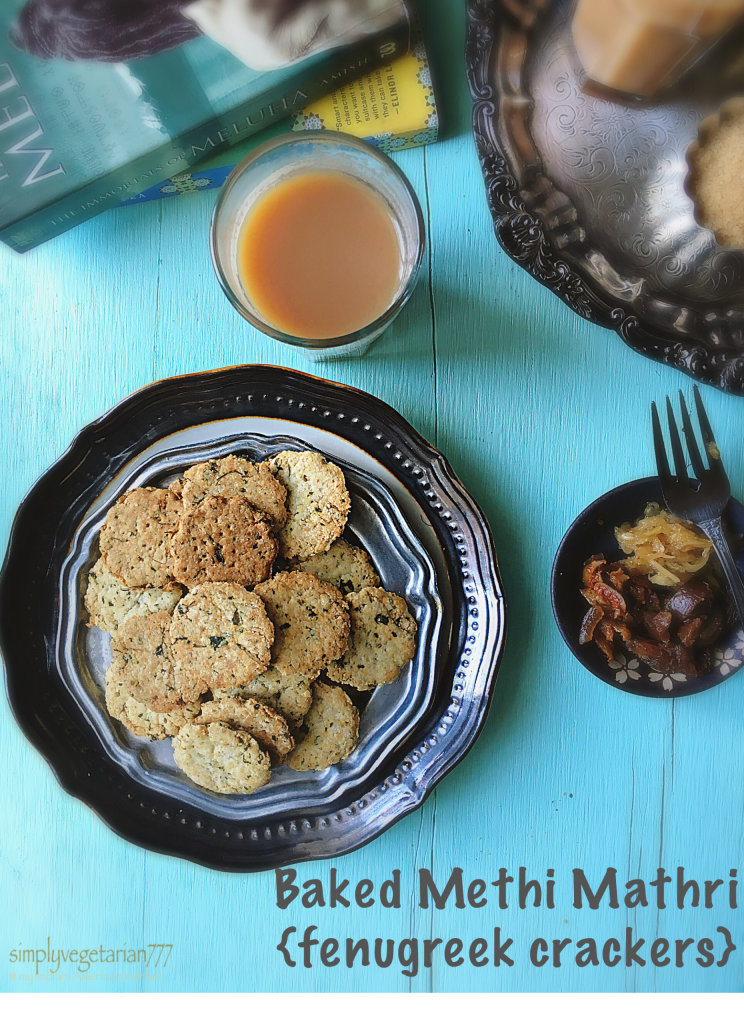 The fall is here and my appetite somehow increases over the cooler weather. My chai in the after noon needs some serious company. I love Mathris and this Baked Methi Mathri is the perfect pairing with my Garam Chai ki Pyali  Glass…
Mathri is a Deep Fried Biscuit. It is a popular snack of Northern India and is one of the favorite Chai Nashta for evening tea time in most of the households. Mathri goes so well with a cup of masala chai. These small mini avatars are super cute and disguise you in eating more, so better watch out ;).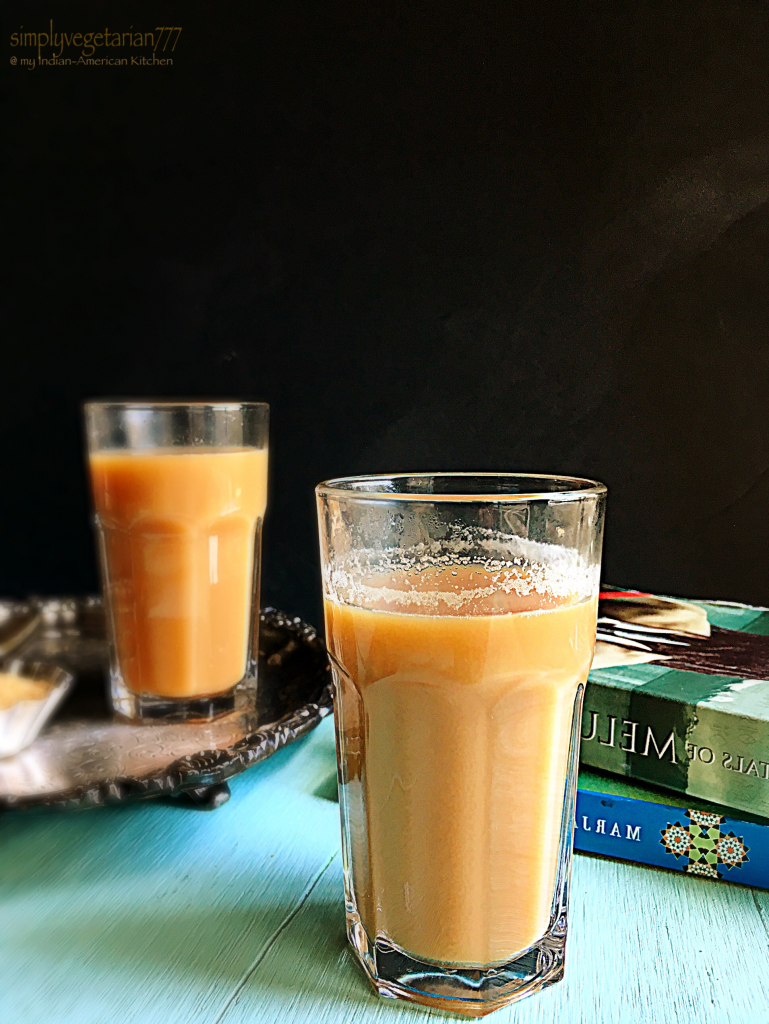 Are you a chai fan or a coffee fan? I love both of them but CHAI is my forst love. I can drink cups of chai in a day without a blink.
Chai is not what starbucks serve you as Chai Latte. Real Indian Desi (local) Chai is – water boiled with milk and brewed with loose black tea leaves and made to perfection. When I saw these lovely glasses at the World Market , they immediately reminded me of our road side chai wala and dhaba wala chai.
Kuchh toh baat hai, is glass mein chai ka swad badh jata hai….
That translates as – There is something about drinking in these glasses that the flavors of chai are enhanced automatically.
I bet it is not the glass, but the nostalgia…the nostalgia of endless cups of chai been drank from such glasses while in college and while on road trips.
The chai in the glasses at the railway stations and at the road side pahadi dhaba where we would order chai with garam pakodas or a chai in glasses at a regular dhaba, where we would open the box of home made mathris, made by mom.
There sure is something magical about the whole experience.. I think I should hold my horses in chai terrain..that should be a story to tell in a CHAI POST, that will be popping up soon since the cooler weather is here.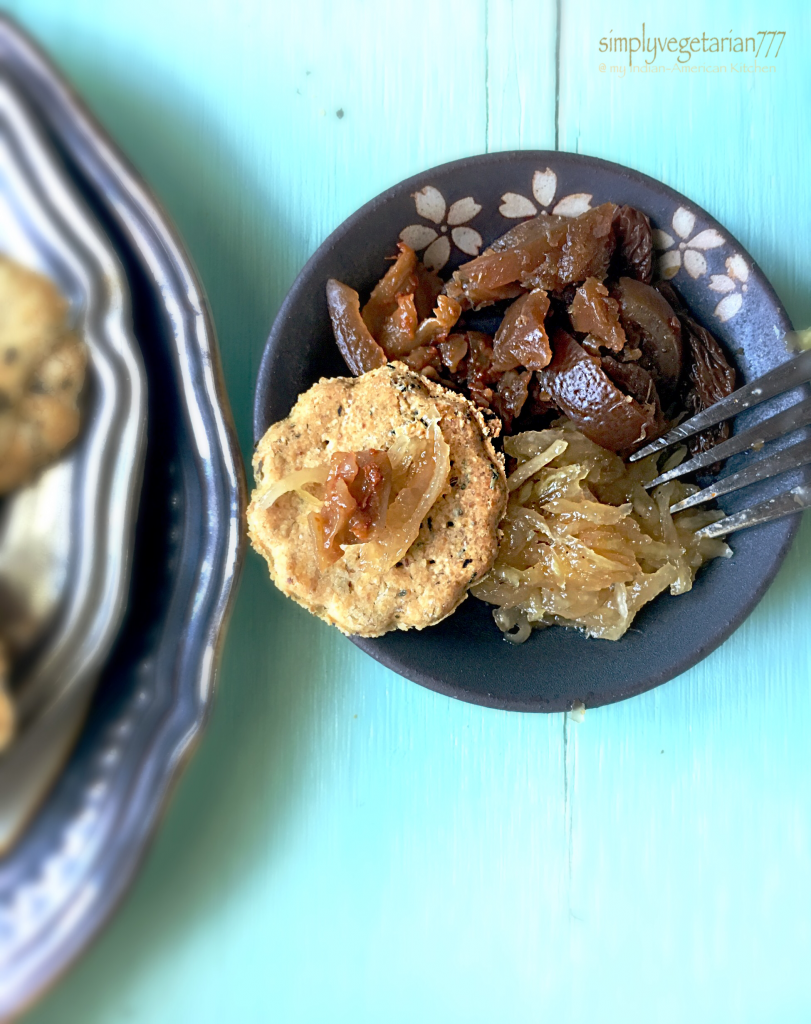 I have not come across anybody who doesn't like a good Khasta Mathri. My kids love mathris and had been asking me to make a batch since sometime. So this time, I baked the Methi Mathris, using Kasuri Methi.
The secret ingredient in making these bite sized mini snack mathris is the Sooji aka semolina.Yes, that is what adds to the texture of these baked biscuits.
The important notes to make are –
When you bake a dish that is originally meant to be deep fried, be prepared to face the difference in the color and the texture of the adapted version. It looks and tastes lighter. Baked version is all about better living. Having said that, it does not mean that it is taste less. It still tastes amazing.
You may probably air fry these.
You may use whole wheat flour for more nutrition.
Some other Mathri and Tea Time Snacks from my Blog are – Gudh Til ki Meethi Mathri , Khasta Achari Mathri , Rajgira Papdi, baked , Baked MIllet Mathri , Dry roasted Corn Poha chivda  , Chivda and mnay more.
This is how I made it.
Kitchen Equipments Required
A big mixing bowl, a microwave safe bowl or cup, a baking cookie tray, parchment/butter paper, a slotted spoon, a bowl to cover the dough, rolling pin and rolling board or clean counter, fork, small cookie cutter or a cap of any bottle.
Baked Methi Mathri
Baked Tea Time Snack Recipe using fenugreek leaves.
Ingredients
Sooji / Fine Semolina – 1/2 cup

Maida / Refined Flour – 1/2 cup

Kasuri Methi

fenugreek leaves - 1 tbsp

Ajwain / Carom seeds – 1/2 tsp

Hing / Asafetida – a pinch

Oil - 2 tbsp

Salt – 1/4 tsp

Baking soda – a very small pinch

Water – 1/2 cup
Instructions
Refer to the pictogram given below for more clarification on the steps.
Preheat the oven at 350*F / 180*C and line the cookie tray with parchment/butter paper.
Heat water in microwave safe cup or bowl for 1 minute. Set aside.

Take the big mixing bowl and add the Sooji, maida, kasuri methi, salt, ajwain, hing and baking soda together. Mix.

Now add 2 tbsp oil. Mix well and bring the flour together to bind. It should be of consistency that when you make a fist with flour, it should stay as a loose fist. Refer to the picture 2 in the pictogram.

Start adding warm water, 1 tbsp at a time. It will take about 2 tbsp of warm water to make a tight dough. The dough should not be soft. Knead for 1 minute to combine the ingredients. Cover the dough with another bowl or plate and let sit for about 20 minutes. After resting, the dough will become slightly loose as the sooji or semolina will swell up and make the dough a bit relaxed.

Now divide the dough in 2 equal parts. Cover one part and set aside. Oil the surface of the rolling board or clean counter lightly. Make a ball out of one dough portion. Roll it out into a medium thin disc. Do not roll it out too thin.

Fork it through gently in several places.

Cut out small bite sized discs from the rolled out dough. Set on the baking tray lined with parchment paper. Finish the rest of the dough likewise. Keep the rolled out discs on the baking tray. A large baking tray is good to carry all the mathris.

Bake the mathris at 350*F / 180*C for about 18-20 minutes till they turn slightly golden.
Important - Turn the mathris over after 10 minutes so that the other side is evenly browned too.
Storage
They are good at the room temperature for long time, when stored in air tight container, after cooled down completely. They make a good picnic or traveling snack.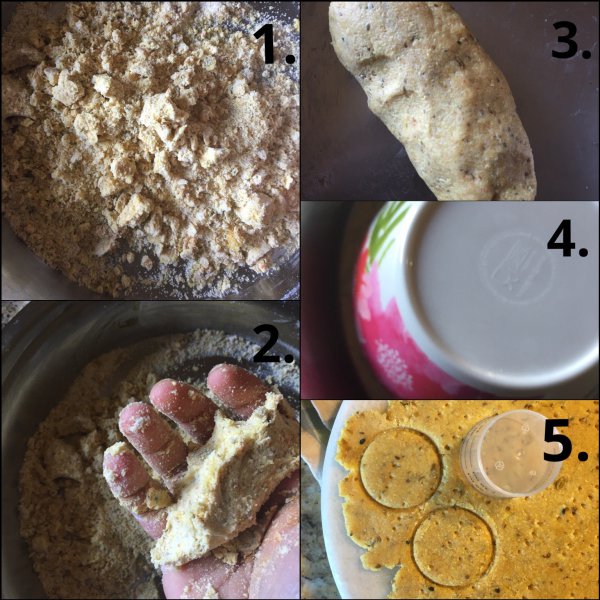 The shape and size of these mathris can vary and the seasoning or flavoring may vary as well. SO, get creative and make some.
I know you are making it soon ! :)… If you wish to deep fry these, please refer to the steps as given in my Khasta Achari Mathri .
In my kitchen, you will always, EAT HAPPY & STAY HAPPY !
Can't make it today? Pin it for Later!


Sonal