Dal Lehsuni – Red Lentils Cooked with Garlic
As an Amazon Associate and member of other affiliate programs, I earn from qualifying purchases.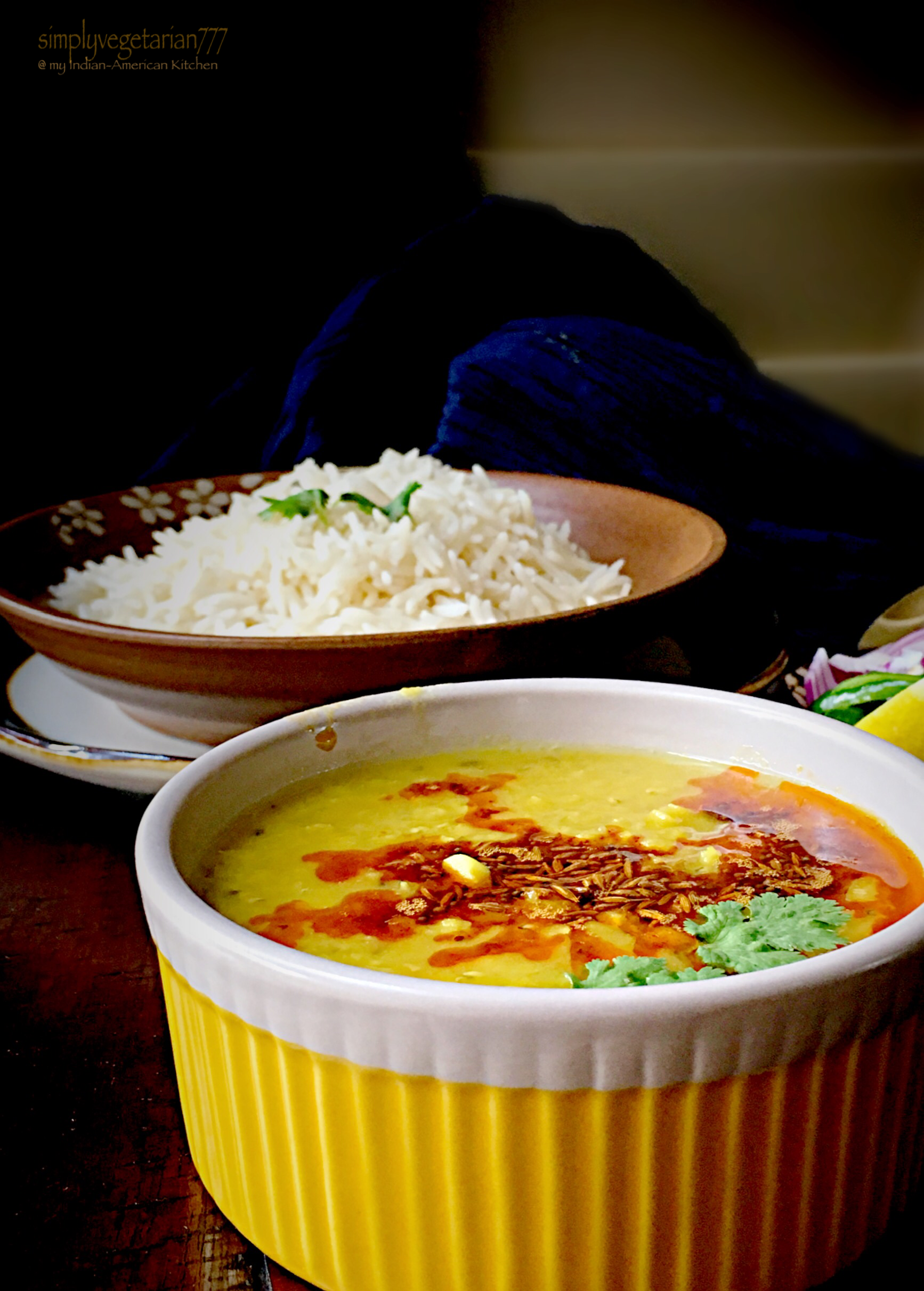 Dal Lehsuni – Red Lentils Cooked with Garlic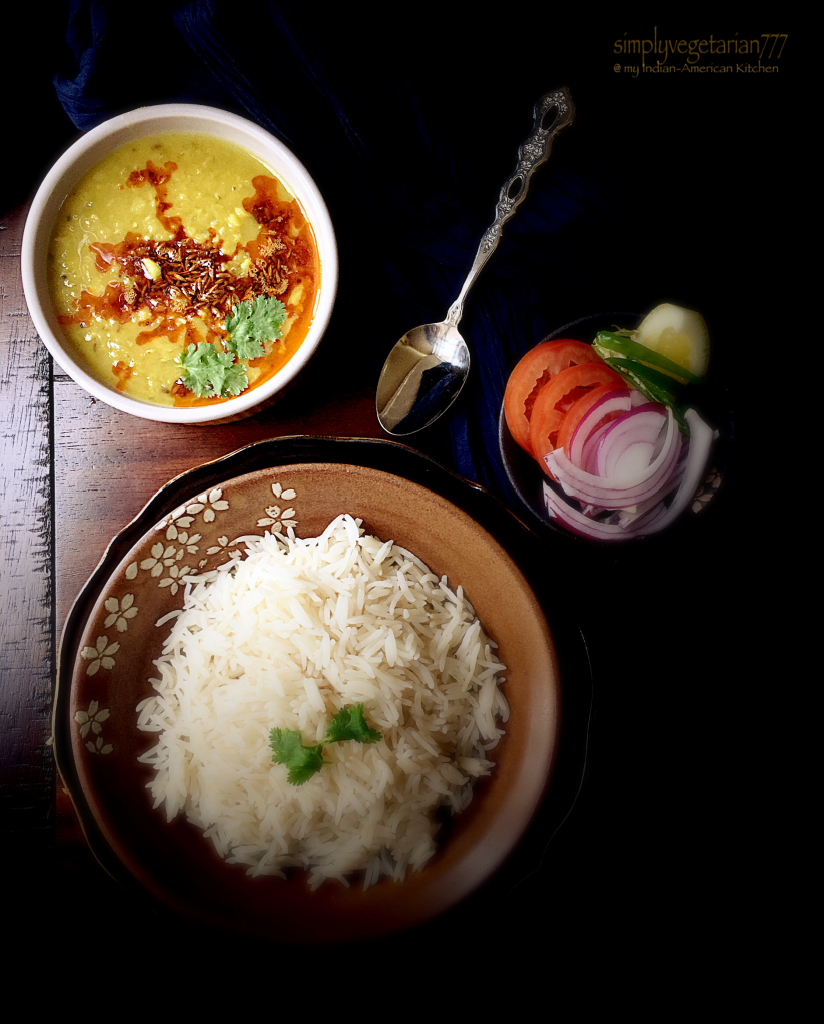 Dal Lehsuni – Red Lentils Cooked with Garlic, is an uber simple, easy, nutritious and filling dish. A dal made with dry red lentils and a magical potion of comfort and satiety of Indian flavors, is best enjoyed with either a Chapati / Roti or just plain Jeera Pulav / Cumin Rice . Honestly, I do not need any accompaniment with a bowl of hot dal  and can lick it off the bowl, by itself. It is that flavorful and filling.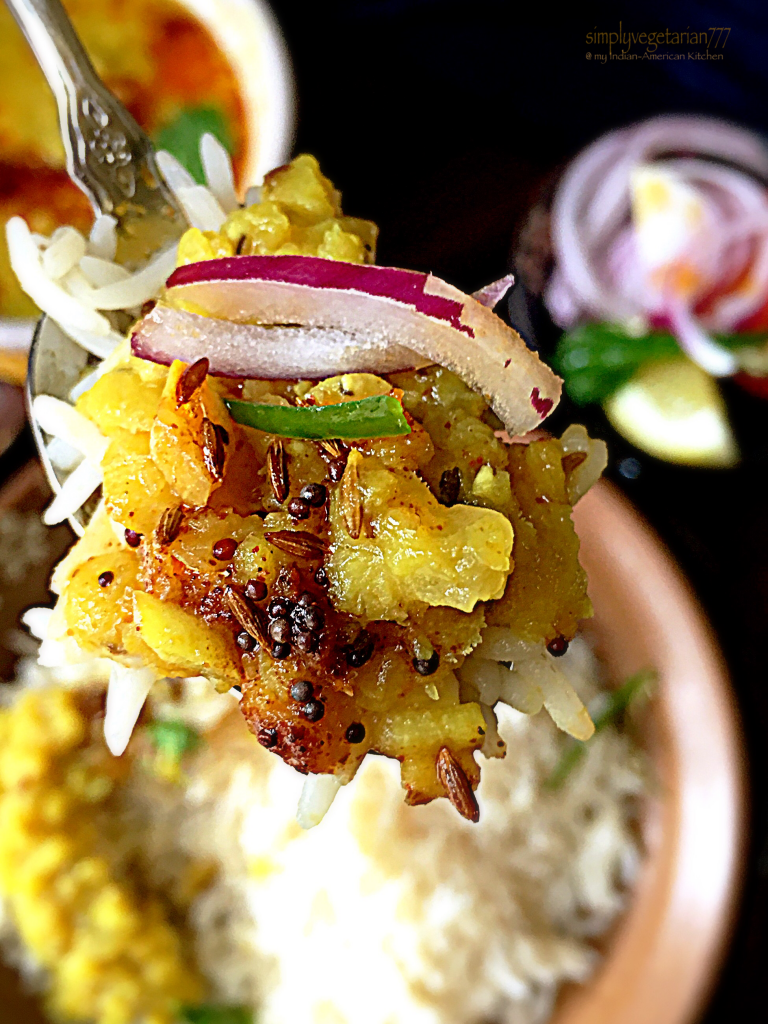 Dal Lehsuni – Red Lentils Cooked with Garlic is one of the simplest recipe and for quicker cooking time, use pressure cooker. I will explain the cooking procedure for the same under the notes in the recipe.
I always keep red lentils handy since they are quicker to cook and easy to use in the recipes of stews and soups as thickener. I love Zucchini & Red Lentils Soup and the way the red lentils add texture and flavors to zucchini. The other time, I used these to create these Red Lentils & Kale Power house Vegan Sausages and Lentils & Eggplant Stew. There are dinner nights when I am clueless and I cook some red lentils in curry masala to serve with rice for a quick and filling meal. These lentils are so versatile and easy to use in a lot of recipes. I find them very close to Toor/Arhar Dal in flavors which is heavier on digestion and therefore I prefer Red Lentils or Lal Masoor over Toor many a times.
Some other Dal Recipes from my blog are
and many more.
This is how to make this super delicious Dal Lehsuni.
Dal Lehsuni - Mung Cooked with Garlic
Ingredients
Red Lentils - 1 cup

Onion - 1/4 cup

finely chopped

Garlic - 3 large pods or 5 regular size

finely chopped

Ginger - 1 small piece

finely chopped

Green chili - 1/2 small

finely chopped

Water - 2 &1/2 cups
Oils & Spices
Ghee/ Olive Oil - 1 tsp

Hing / Asafetida - small pinch

Cumin seeds - 1/2 tsp

Turmeric - 1/2 tsp

Salt - 2/3 tsp or to taste
Tadka or Tempering
Ghee - 2 tsp

Asafetida / Ghee - a pinch

Cumin seeds - 1/2 tsp

Black Mustard seeds - 1/4 tsp

Red chili powder - fat pinch. Use Kashmiri or Degi Mirch or Fancy paprika for beautiful color.
Instructions
Making the Dal
Wash and soak the dal in 1 cup of water.

Heat 1 tsp ghee/olive oil in a pressure cooker and add asafetida and cumin seeds to it. Once the seeds crackle, add onions, ginger, garlic and green chili to it. Saute till onions and garlic are slightly golden.

Drain the water off the dal and add dal to the cooker along with turmeric and salt. Stir for 30 seconds and add 2&1/2 cups of water. If you are cooking in an open pan then use 3&1/2 cup of water.

Pressure cook for 1 whistle and switch it off. If you are cooking in open pan, then it will take good 18-20 minutes for it to be cooked.

Once the pressure escapes, open the cooker. Give it a good stir. If required, add more hot water for desired consistency. Adjust the salt to your taste. Dal is ready to be tempered with tadka.
Making the Tadka / Tempering
Heat 2 tsp of ghee and add asafetida/hing and cumin & mustard seeds. Once the cumin and mustard seeds crackle, add red chili powder and switch off the flame.

Add this tadka on top of the dal.

Serve it with Rice or Roti or Eat like a bowl of soup or stew.
A good amount of tadka on top of the Dal is so appetizing and such an aroma tantalizing experience, that no dal is complete without it. It gets cooked in pressure cooker in no time that it will soon become a staple on your busy weeknight dinners.
Red Lentils are one of the most versatile dry beans and easily available in almost all parts of the world. Lately, Red Lentils have gained a lot of popularity because of their nutritional value. They are great for your hearth health and digestive health. They lower cholesterol, balance the blood sugars, excellent for weight loss, full of protein and fiber and enhance the energy levels.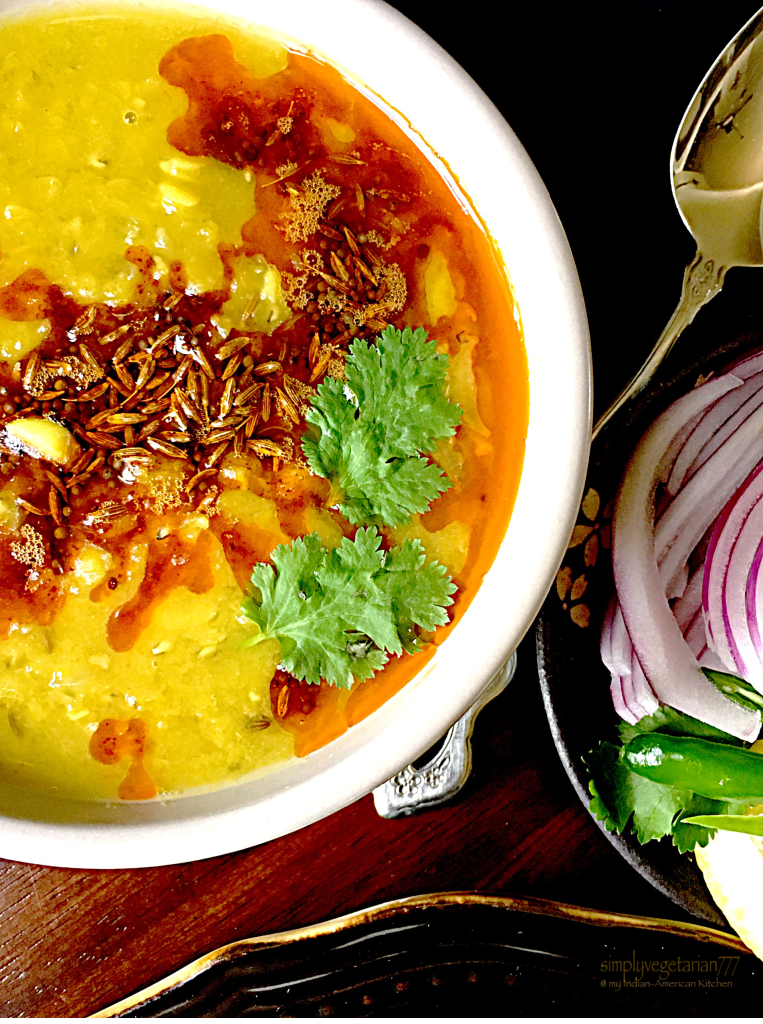 I had a great time cooking Dal Lehsuni – Red Lentils Cooked with Garlic, in my Indian American Kitchen. My children could not stop helping themselves with the second and third servings. Keep this recipe handy for your busy weekday meals and feed your family a nutritious meal.
Eat Happy! Stay Happy!
Sonal