Instant Pot Fig Walnut Halwa
As an Amazon Associate and member of other affiliate programs, I earn from qualifying purchases.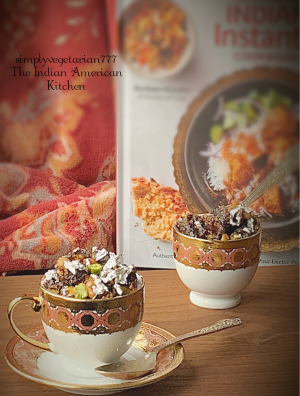 Fig Walnut Halwa is a delicious dessert made in Instant Pot. Since it is such a simple and easy recipe, this halwa is perfect for any occasion or festival.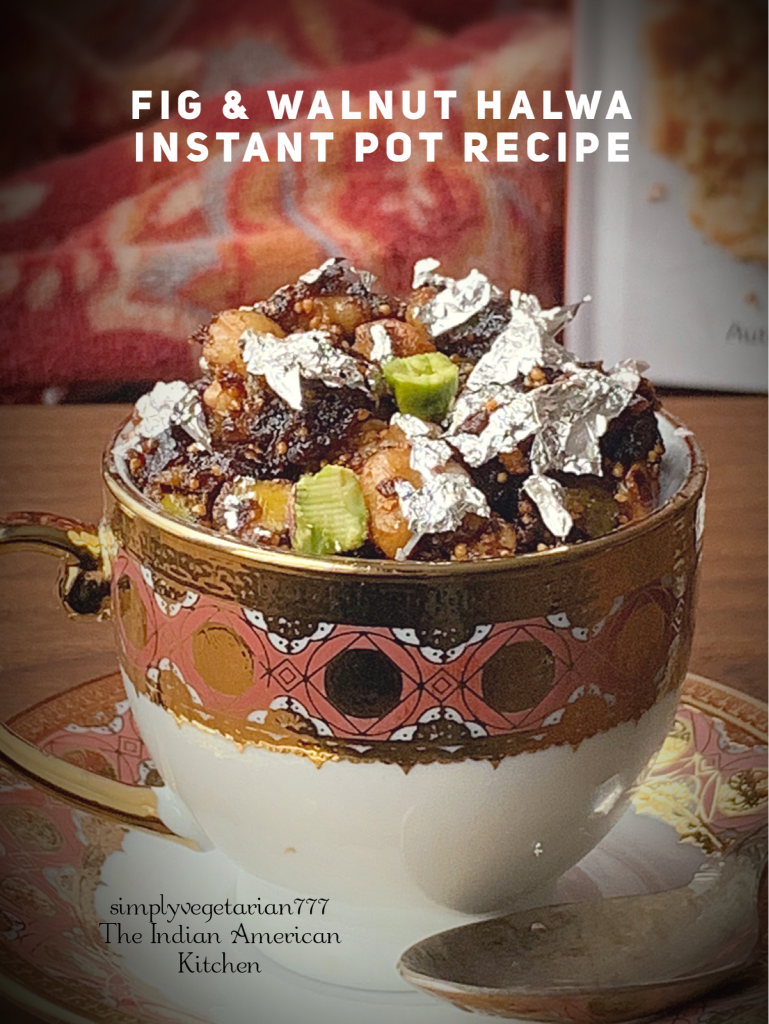 Save 75.0% on select products from Berta with promo code 75TUWS6M, through 11/4 while supplies last.
Important – This recipe is picked from Ministry of Curry's newly launched book. The book is called The Essential Indian Instant Pot Cookbook. You can find it easily at amazon.com, Barnes & Nobles and other Book Stores. But, all the opinions expressed here are mine.
Give Away – There is a giveaway going on my Instagram for USA Residents only. And you can click here and do the needful. Once you follow the instructions, you will be eligible for the giveaway.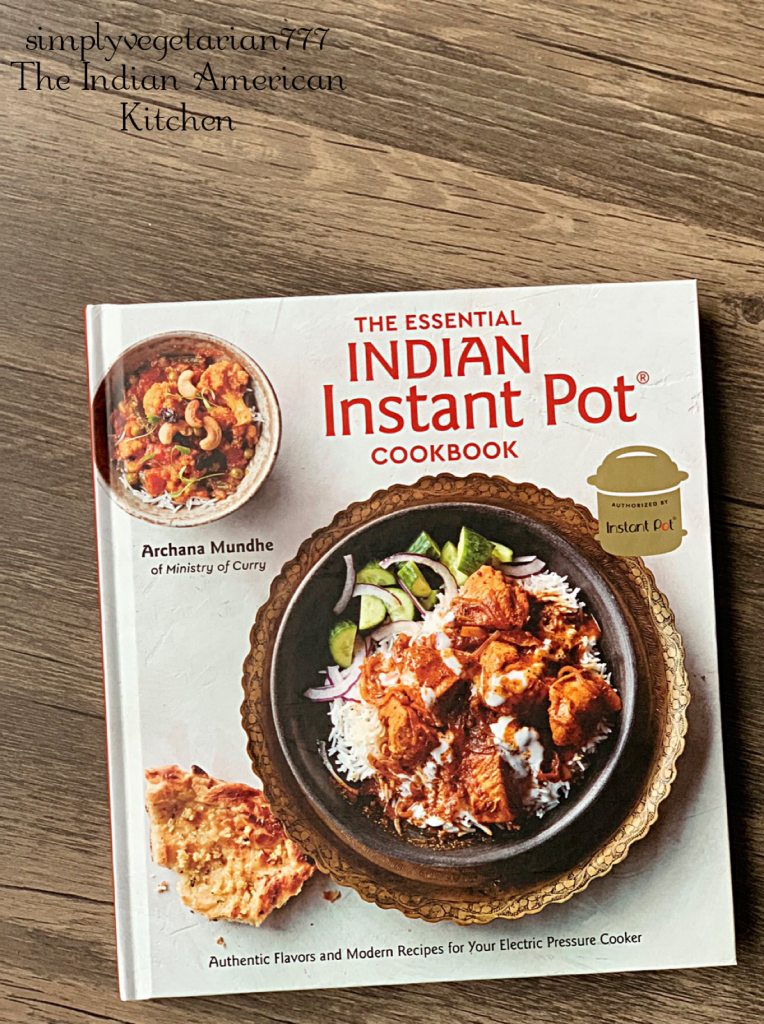 Disclaimer –  Reprinted with permission from The Essential Indian Instant Pot Cookbook, copyright © 2018 by Archana Mundhe. Published by Ten Speed Press, an imprint of Penguin Random House LLC.
Sugar-Free & Gluten-Free Dessert Instant Pot Fig Walnut Halwa
When my dear friend Archana published her first book, it was a happy moment for her fans, followers, and friends.
I am one of those people who turned into an Instant Pot lover from a hater. The credit goes to her. Her mouth-watering Instant Pot Recipes inspired me to get to my Instant Pot and get going.
I own 2 Instant Pots. One is 6 quarts Duo 10-in-1 and the other is 3 quarts Mini Duo 7-in-1 and love both of these. My 3 quarts is used every day for the family meal of 4 people.
Save 50.0% on select products from HOOFUN with promo code 50ZCFMOU, through 11/4 while supplies last.
I am really thankful that Archana asked me to do the review of her book. Fig Walnut Halwa made in Instant Pot caught my eye. The next moment I was up and near my Instant Pot, stirring this halwa.
Vegetarian Recipes to try from The Essential Indian Instant Pot Cookbook from Ministry of Curry
It is a beautifully composed book that has a very modern and easy approach to Indian Recipes.
As the name suggests, all these recipes are made in Instant Pot with ease.
The recipes are very easy to follow and simple in nature. Anybody can follow these recipes easily.
These recipes are modern Indian American Take on Traditional Indian cooking.
These are some of my favorite Vegetarian Recipes from her book –
Breakfast Recipes – Quinoa Upma, Oatmeal Kheer, Dill Lentils.
Rice Recipes – Paneer & Vegetable Biryani, Gujarati Khichdi,
Soups – Tomato & Beet Soup, Mysore Rasam,
Curries – Raw Mango Curry, Corn on the Cob in Peanut Curry,
Desserts – Fig & Walnut Halwa, Sweet Coconut Bhath and many more.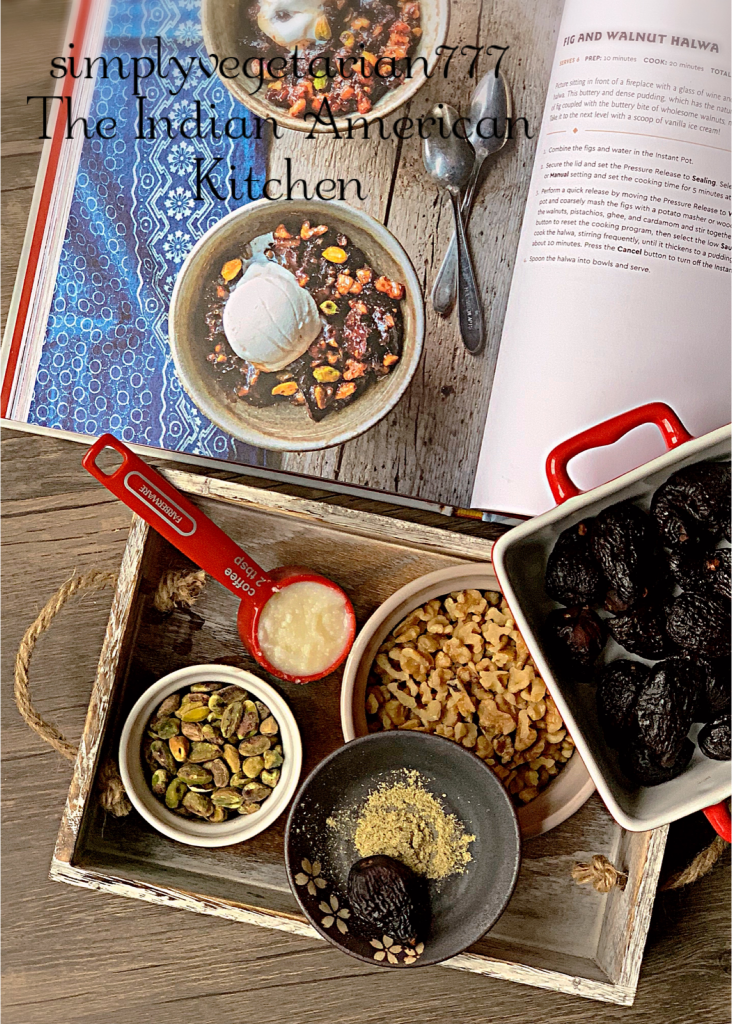 What is Halwa?
Halwa or Haluva is a thick porridge consistency kind of a dessert. It is a popular sweet dish from the India and the Middle East.
We can prepare Halwa from the following ingredients in different varieties-
Grains like semolina, Gram flour, Amaranth flour, Barnyard millet, Oats and Quinoa
Fruits like pineapple, apple, banana, peach
Vegetables like Potato, Carrots, Sweet Potatoes, Pumpkin
Since we make Halwa or Haluva from different ingredients, there can be tonnes of varieties. You can make Halwa with pretty much any ingredient.
The ingredients used in making Halwa or Haluva are-
The main ingredient as mentioned above.
Ghee or Organic Coconut Oil for Vegans.
Sugar or Jaggery
Nuts for garnish.
Saffron and Cardamom powder for extra flavoring.
Sometimes Edible Silver Leaf and Edible Golden Leaf are used towards the end to give it a more festive look.
Save 50.0% on select products from SkyGenius with promo code 507J6KNZ, through 11/4 while supplies last.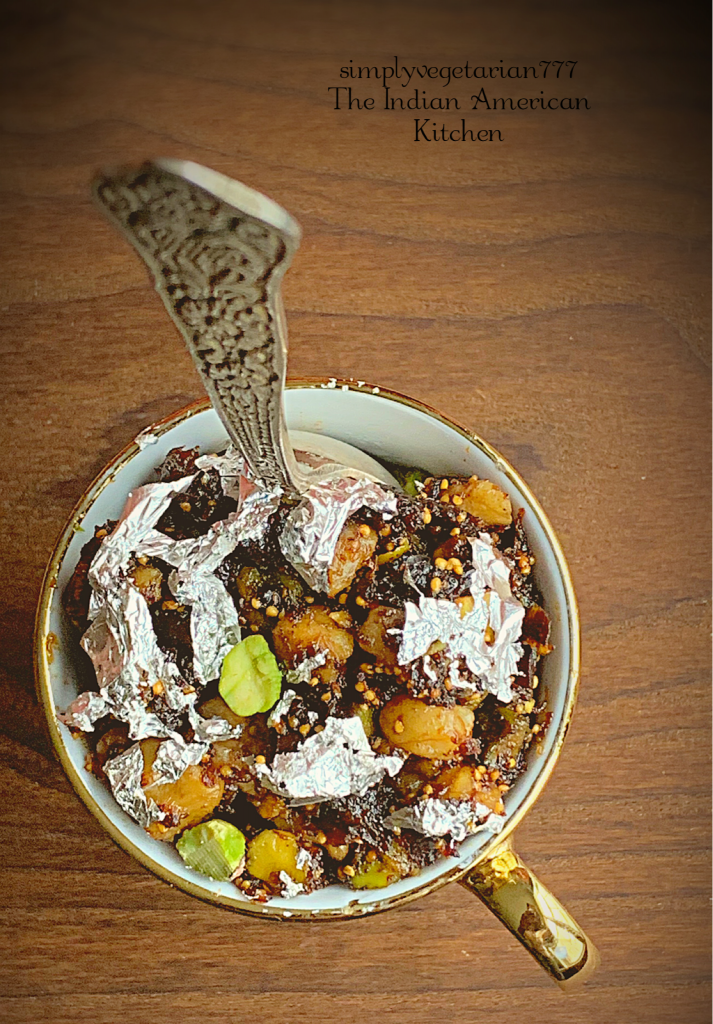 Instant Pot Fig & Walnuts Halwa is a Must-Try Dessert for upcoming Holiday Season.
Why?
Because it is Sugar-Free. This dessert recipe is free of any additional processed sugar. Though if needed, you can add some sweetener like agave, honey, maple syrup and such towards the end.
Because it is Gluten-Free. Fig & Walnuts Halwa is made purely of Dried Figs and Nuts. It has no grain included. It is a Grain-free dessert.
Because it can be veganized easily. The recipe uses GHEE. You can use Coconut Oil instead. Or skip the fat completely. It still will be delicious.
The Main Ingredients of Fig Walnut Halwa are
Turkish Dry Figs
Walnuts
Pistachio
Ghee
Important – Since We use amazon affiliate links for recommendations, hence we recommend the best available.
Therefore you don't pay anything extra. Your purchase helps us run the blog with the small commission. Thanks.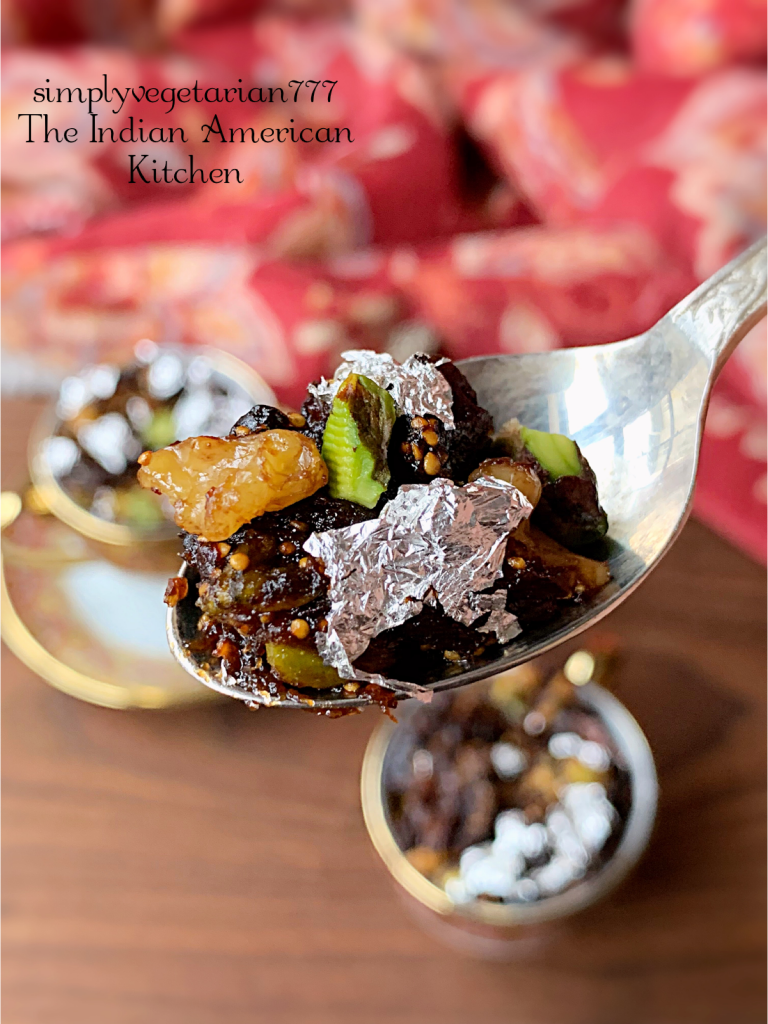 Here are few more Instant Pot Vegetarian Recipes from simplyvegetarian777
Red Thai Soup, Corn Chowder, Red Kidney Beans Curry, Taco Soup, Sweet Corn Soup, Kale & Potato Curry and more.
And here is how you make Instant Pot Fig & Walnuts Halwa
Instant Pot Fig Walnut Halwa
Fig Walnut Halwa is a delicious dessert made in Instant Pot. It is a simple and easy recipe. This halwa is perfect for celebrating any occasion or festival.
Ingredients
1

pound

Turkish Figs, dry

stemmed & coarsely chopped

1

cup

Water

1

cup

Walnuts

finely chopped

1/2

cup

Pistachios, shelled & unsalted

finely chopped

1/3

cup

Ghee

1

tsp

Cardamom powder
Instructions
Place the inner pot inside the Instant Pot and plug it in.

Combine the figs and water in the Inner Pot.

Secure the lid and set the floating valve to SEALING.

Press the

Manual/Pressure Cook mode

and set it for 5 minutes at High/More.

Once the timer goes off, do the QPR (quick pressure release). Open the Pot carefully. Mash the figs with a potato masher or with the back of a heavy spatula.

Add walnuts, pistachio, ghee & cardamom powder. Stir together with mashed figs.

Now select SAUTE mode and set the timer for 10 minutes. Stir and Cook the halwa till it thickens to a thick pudding consistency.

Press the cancel button. Your Fig Walnut Halwa is ready in Instant Pot.

Serve the Halwa in dessert bowls and serve it warm. You may further decorate the halwa with edible silver leaf.

I am sure you are going to try it soon. So, Keep me posted with your feedback once you try it.
Can't make it now? Pin Fig & Walnuts Haluva for Later.

In my Kitchen, you will always Eat Happy & Stay Happy.
Sonal