Lauki Parantha
As an Amazon Associate and member of other affiliate programs, I earn from qualifying purchases.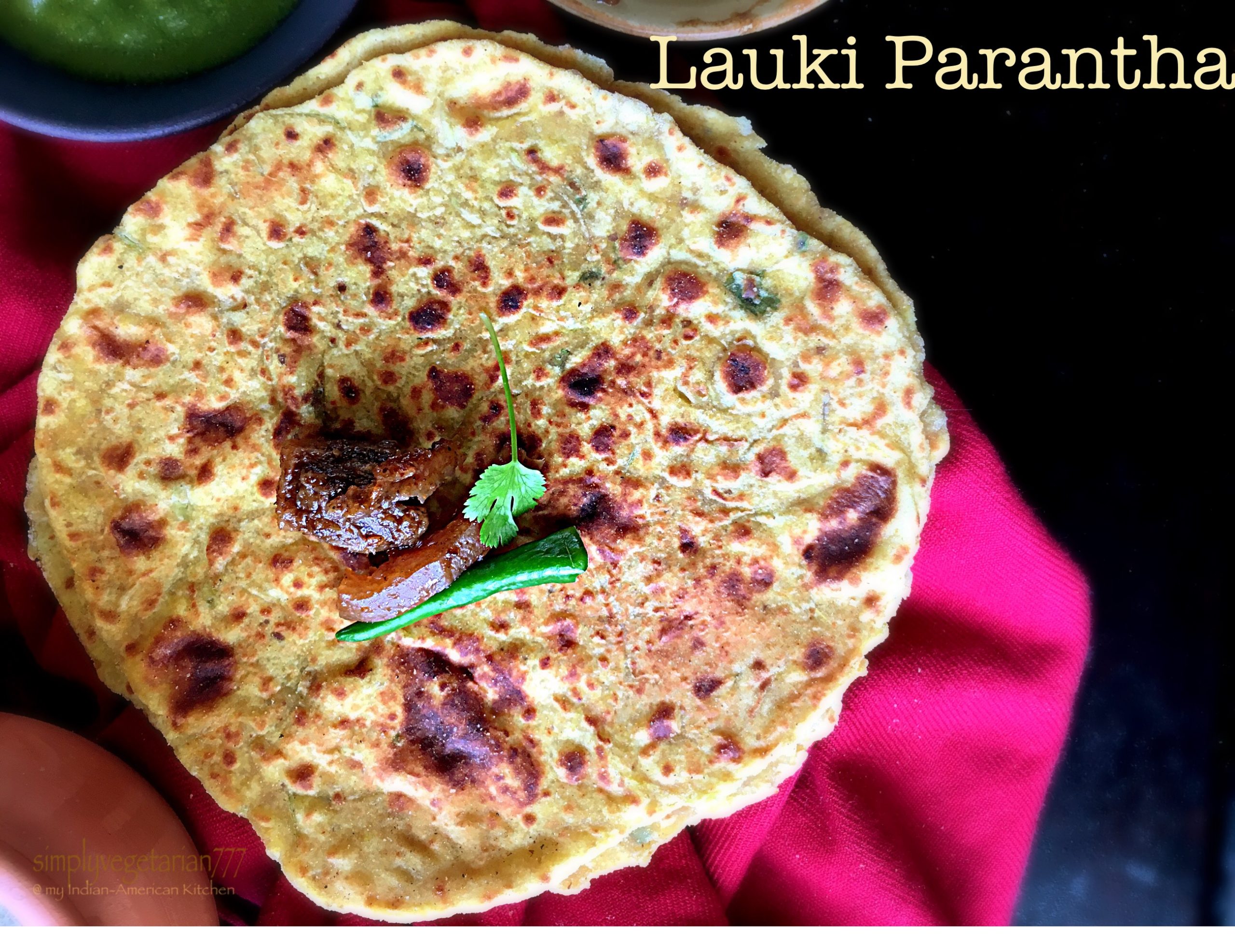 Lauki Parantha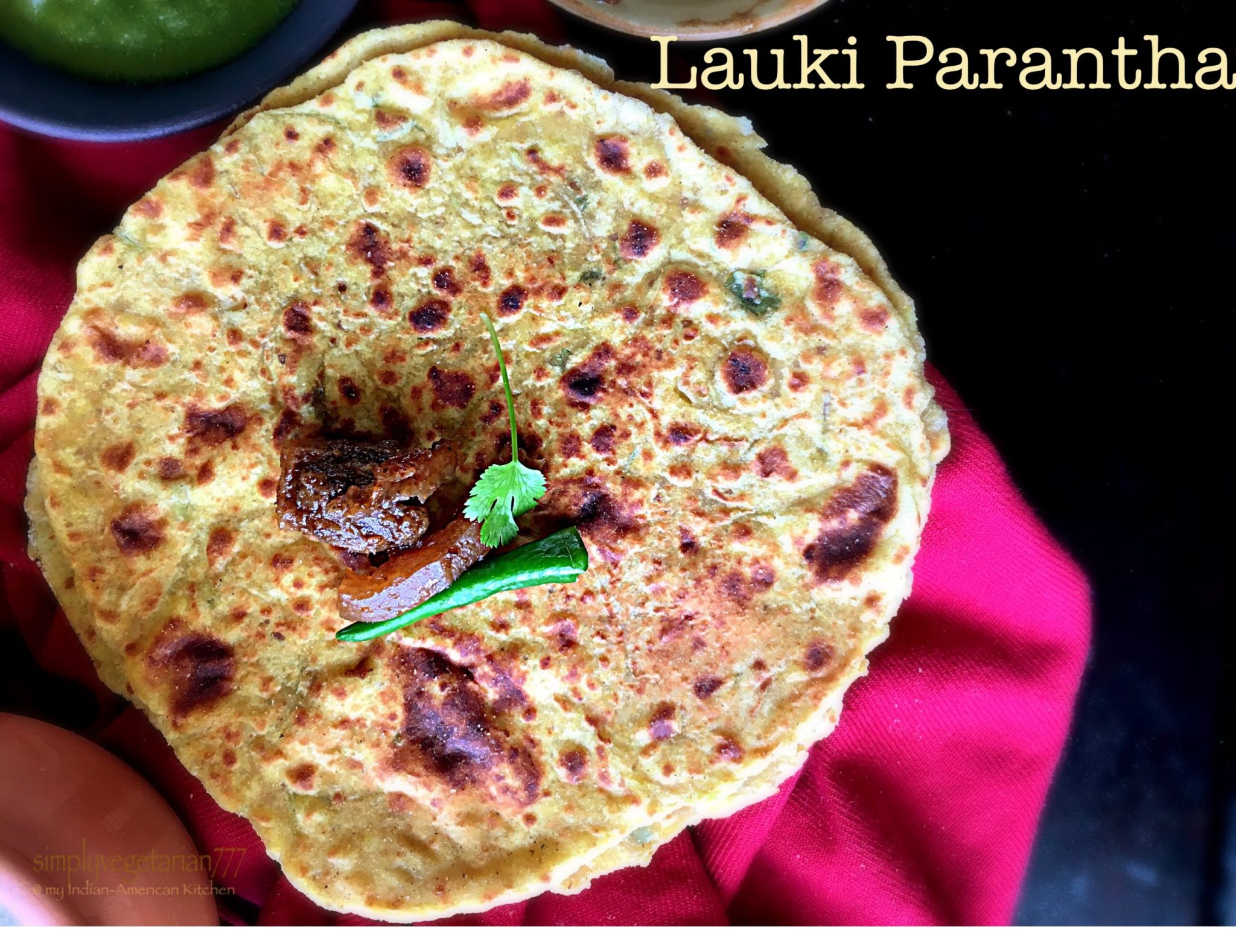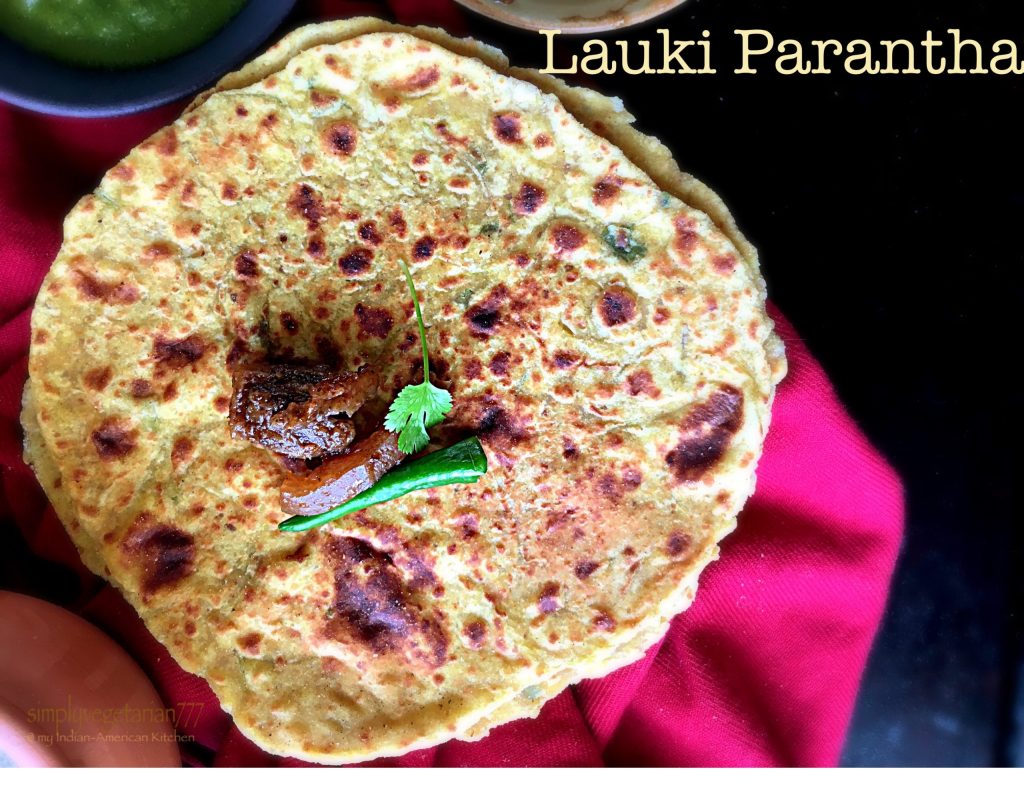 Lauki Parantha is an excellent dish that comes handy when you are in no mood to indulge in an elaborate cooking on a lazy day. A one stop complete, filling, nutritious and delicious meal is always welcomed in my house and Lauki Parantha is perfect to break the monotony of the regular Aloo Parantha and such.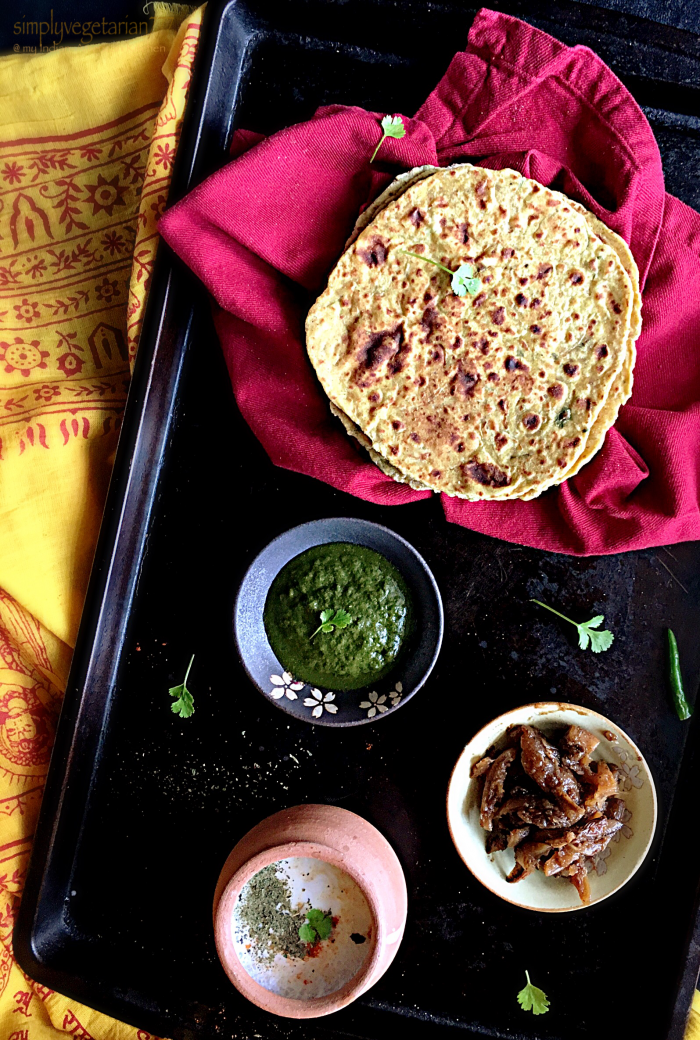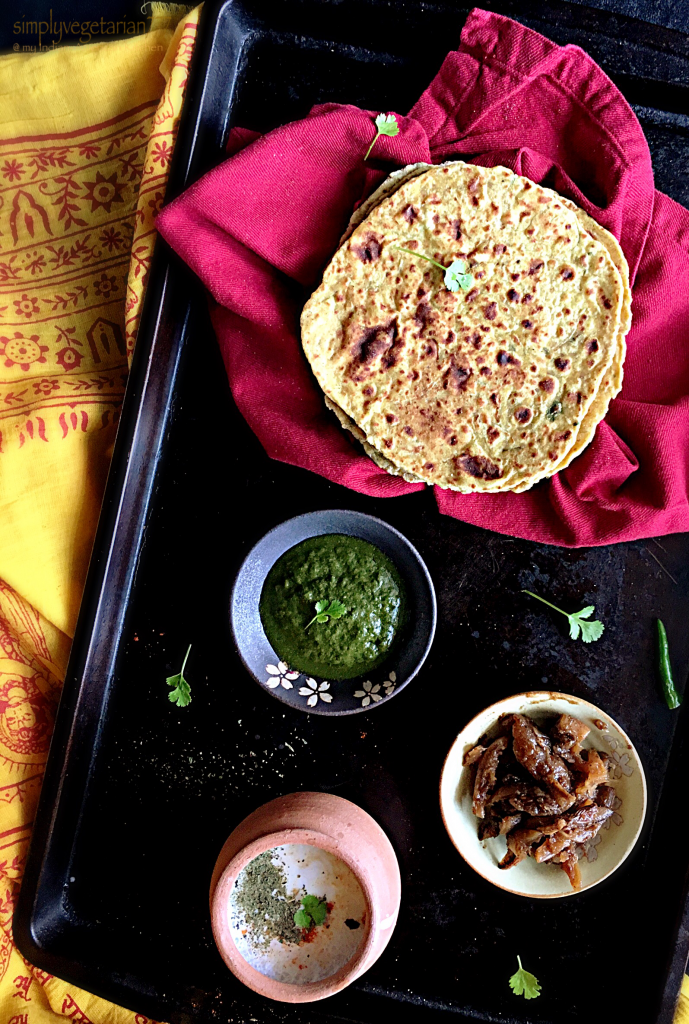 It is the easiest thing put together with the ingredients, already in the kitchen cupboard/pantry. Lauki, Besan (chickpea flour) and whole wheat flour combined together with few spices, bind into a dough and then rolled out to be grilled on the hot pan until browned – makes a humble Lauki Parantha. It tastes best when served with yogurt and pickles. I had lemon pickle and I absolutely loved it.
Some other Paranthas from my blog are –
Bajra Palak Gobhi ki Roti , Lachcha Parantha , Khasta Parantha , Cheese & Chili Parantha and more.
This is how I made the Lauki Parantha.
Lauki Parantha
Ingredients
Whole wheat flour - 1&1/2 cups + more

Besan / Chickpea Flour - 1/2 cup

Lauki - 1 cup

grated

Adrak / Ginger - 1 small piece

grated

Cilantro / Coriander leaves - 2 tsp

chopped fine

Green Chilli - 1 small

chopped fine

Water to bind

Yogurt - 3 tbsp
Oils & Spices
Salt - a fat pinch

Turmeric - a pinch

Red chili powder - a pinch

Garam Masala - a fat pinch

Cumin powder - 1/2 tsp

Oil - to grease your hand and to pan grill the paranthas
Instructions
Preparing the Dough
Take a wide bowl. Add all the above ingredients as mentioned above to it, besides water. Add water little by little to make a pliable dough. Make a little stiff dough since it will loosen up while working with it. Set aside for 5 minutes and not more than that. Grease your hands with some oil and work on the dough, if required. Because of chickpea flour and lauki, it will not be a very smooth dough and slightly sticky.
Making Lauki Paranthas
Divide the dough in 10-12 equal portions and make smooth balls by rolling in the dry wheat flour. Set aside.

Heat the griddle and grease it lightly.

Take one ball of the dough. Roll it liberally in dry wheat flour. Put it on a clean counter or rolling board and spread it out into a 4&1/2 to 5 inches round with the help of a rolling pin. Use dry wheat flour as desired to roll it.

Pick it up gently and place it on the hot griddle. Cook it on medium heat till you see small bubbles on the surface, about 1 minute. Check the bottom and if it develops some red spots, flip it gently.

Apply little oil on top of it and press down with a flat spatula. Cook for about 1 minute on medium heat.

Flip again. Now apply oil to this surface and press it down with a flat spatula. Cook for another 30 seconds. Flip for the last time and cook for another 30-45 seconds.

The Lauki Parantha is ready.

Finish all the dough balls likewise.
Serving Suggestion
Serve the warm Lauki Paranthas with yogurt, Lemon pickle and Green Coriander chutney.
Notes
You may use firm zucchini or yellow squash, in case lauki is not available.
You may make the paranthas in advance and heat and serve when required.
These are complete meal and excellent to pack in lunch boxes or make for breakfast or brunches, even for dinner.
These Lauki Paranthas are excellent as breakfast or brunch and can be packed for lunch boxes too. These can be served as a complete meal along side of yogurt and pickles for dinner too. Make these for your family this Sunday and enjoy a lazy day.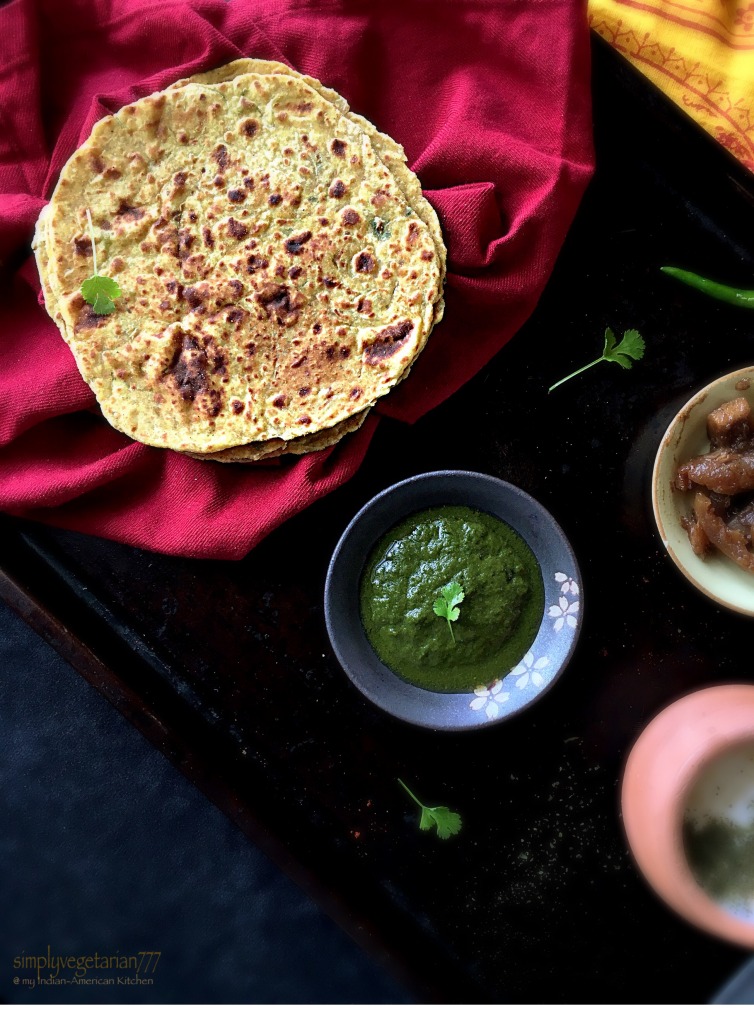 Eat Happy! Stay Happy!
Sonal