Zafrani Jei Badaam ki Kheer / Saffron Oats Almonds Porridge
As an Amazon Associate and member of other affiliate programs, I earn from qualifying purchases.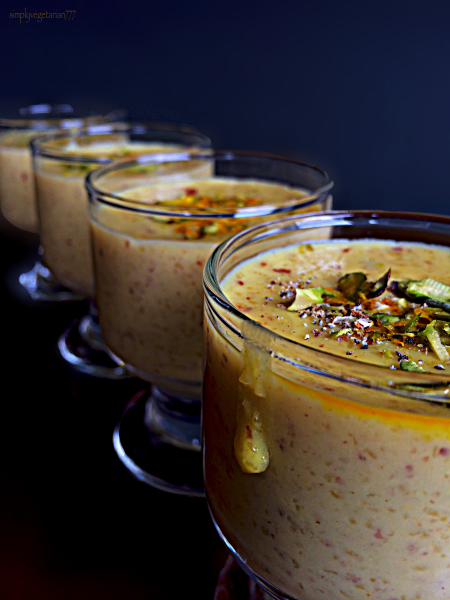 Zafrani Jei Badaam ki Kheer / Saffron Oats Almonds Porridge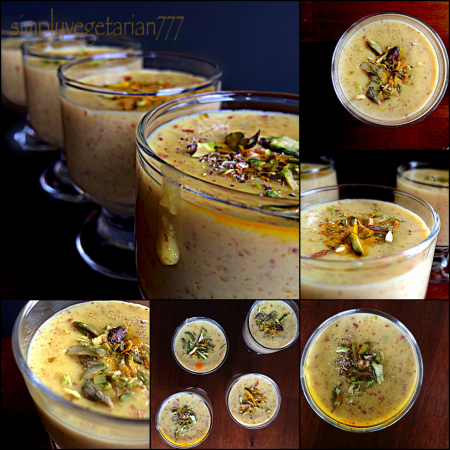 Some experiments leave you amazed and in an awe of the strength of the ingredients used. Zafrani Jei Badaam ki Kheer / Saffron Oats Almonds Porridge was one such experiment which left everybody in the family speechless and asking for more.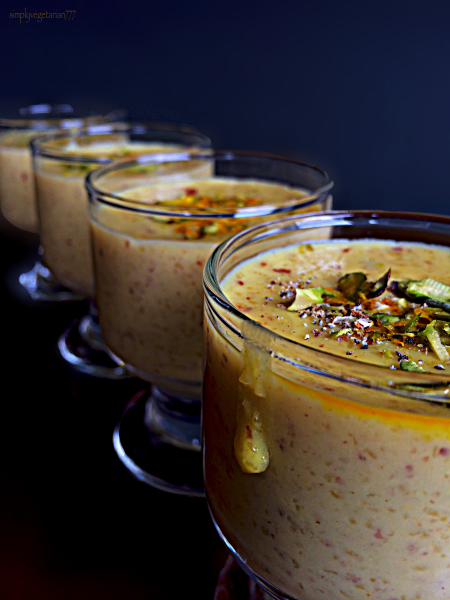 Jei or Jaee is Oats and Badaam is Almonds, Zafrani is Saffron infused.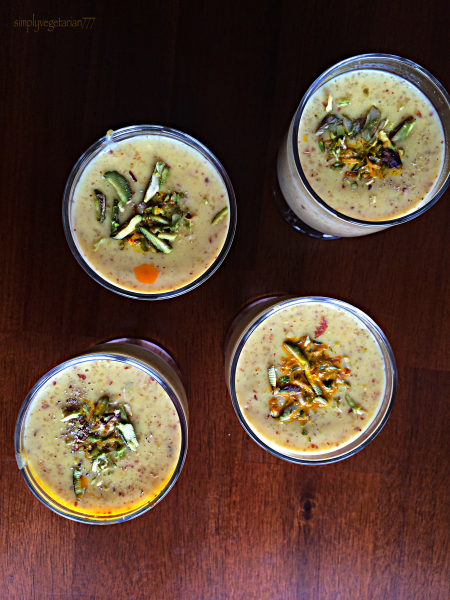 We are relocating to Dallas in summer. It is time for me empty the kitchen cupboards so that I don't have to transfer much of the open produce. This kheer originated in such need of finishing up the open box of oats and some almonds. So I took out the ingredients and started adding bit by bit, watching out carefully. Finally finished cooking, clicked and served with apprehension. There were oats and though I love them, can't say the same about the family. Amit finished his bowl quietly and I kept looking at his face for the reaction and he swiftly took another bowl and finished that too.
I knew it at that moment that the dessert passed with flying colors. The demand went high and supply was low.
I think I am going to make my kheer more often with oats than the rice from now on. It was hearty, delicious and healthy.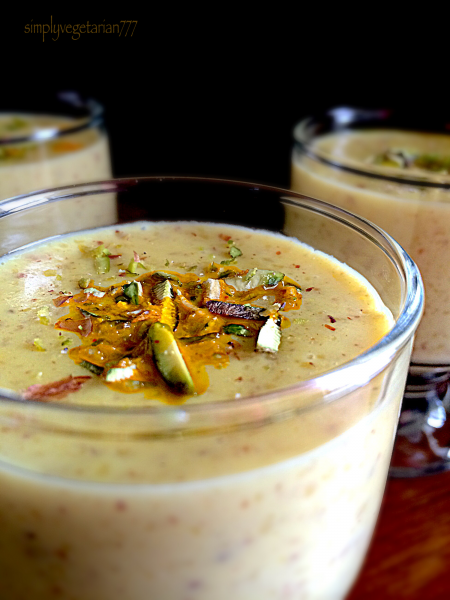 Some more desserts or kheer from my blog are – Chawal ki kheer , sewayi ki kheer , sabudana kheer , kesariya paneer ki kheer and more.
This is how I made it!
Kitchen Equipments Required
Heavy bottom pan, stirring spoon, food processor, a small bowl, chopping board and knife, stirrer.
Zafrani Jei Badaam ki Kheer / Saffron Oats Almonds Porridge
Easy, Quick and Healthy Porridge made with oats and almonds. Perfect as breakfast or a dessert.
Ingredients
Milk

skimmed - 3 cups

Oats - 1/4 cup

quick oats. Grind in food processor. I used Quaker 1 minute oats.

Almonds - 1/4 cup. Grind slightly coarsely in food processor.

Sugar 2-3 tbsp. I used 2&1/4 tbsp but then my desserts are not very high in sugar. So use as per your taste.

Cardamom / Elaichi powder - 1/4 tsp

Saffron - 2 fat pinches dissolved in 1 tbsp cold milk.

Pistachios - 1 tbsp

thinly sliced.
Instructions
Take the heavy bottom pan and add milk, ground oats and almonds to th pan. Take the stirrer and stir well so that there is no lump.

Start heating the milk and bring it to a boil. Lower the heat. Add cardamom powder and dissolved saffron to the pan. Stir well.

Cook the mixture on low flame for 10-12 minutes. Keep stirring often to avoid sticking.

It is done. Serve and garnish with sliced pistachios and elaichi powder. It can be served warm or cold.
Notes
1. You may make it Diabetes friendly by substituting sugar with sugar free substitute.
2. Serve it for dessert or breakfast.
3. It is heart healthy.
Keep me posted if you try this delicious kheer or porridge.
In my kitchen, you will always EAT HAPPY & STAY HAPPY!
Sonal