Diabetes Friendly Thursdays 1st Anniversary Round up
As an Amazon Associate and member of other affiliate programs, I earn from qualifying purchases.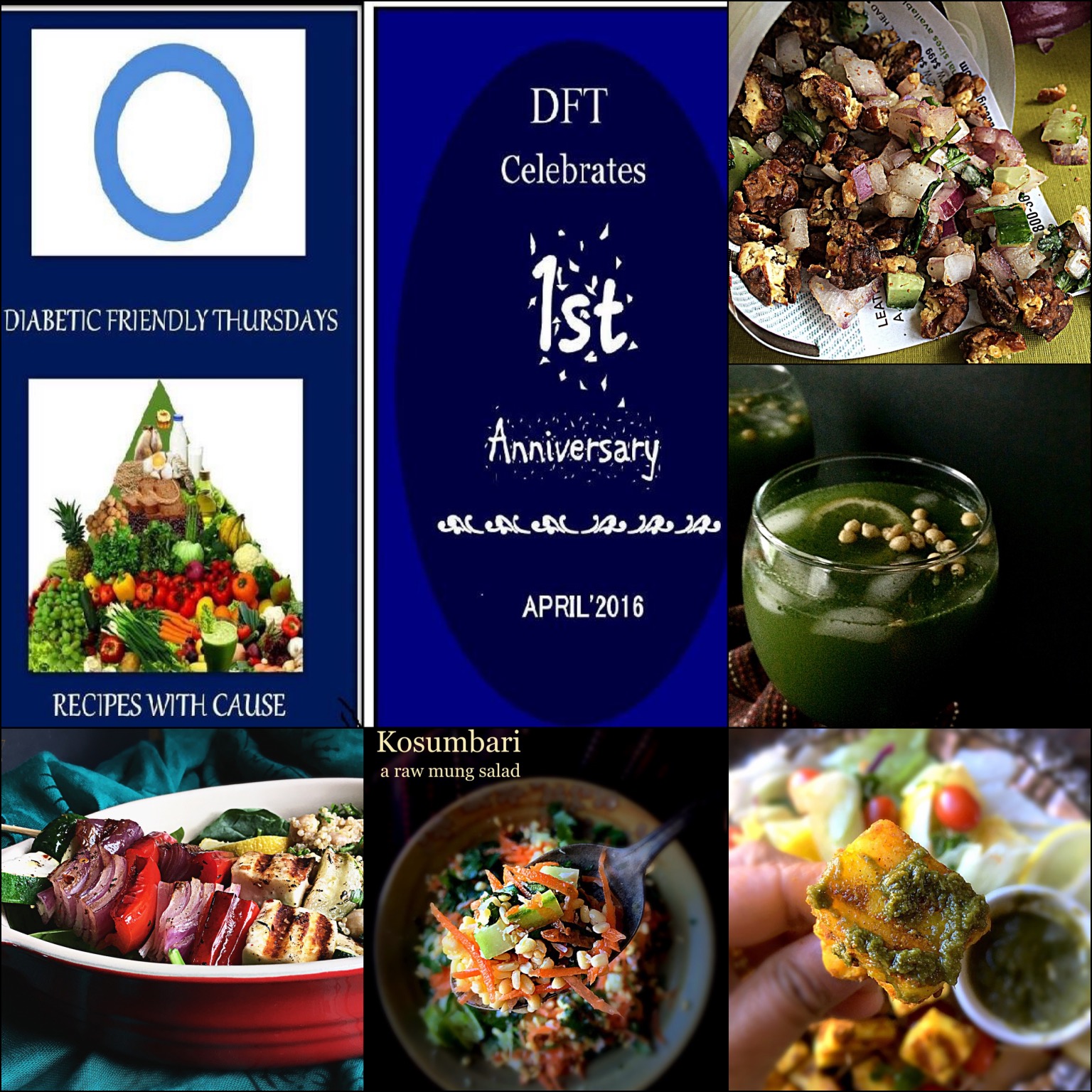 Diabetes Friendly Thursdays 1st Anniversary Round up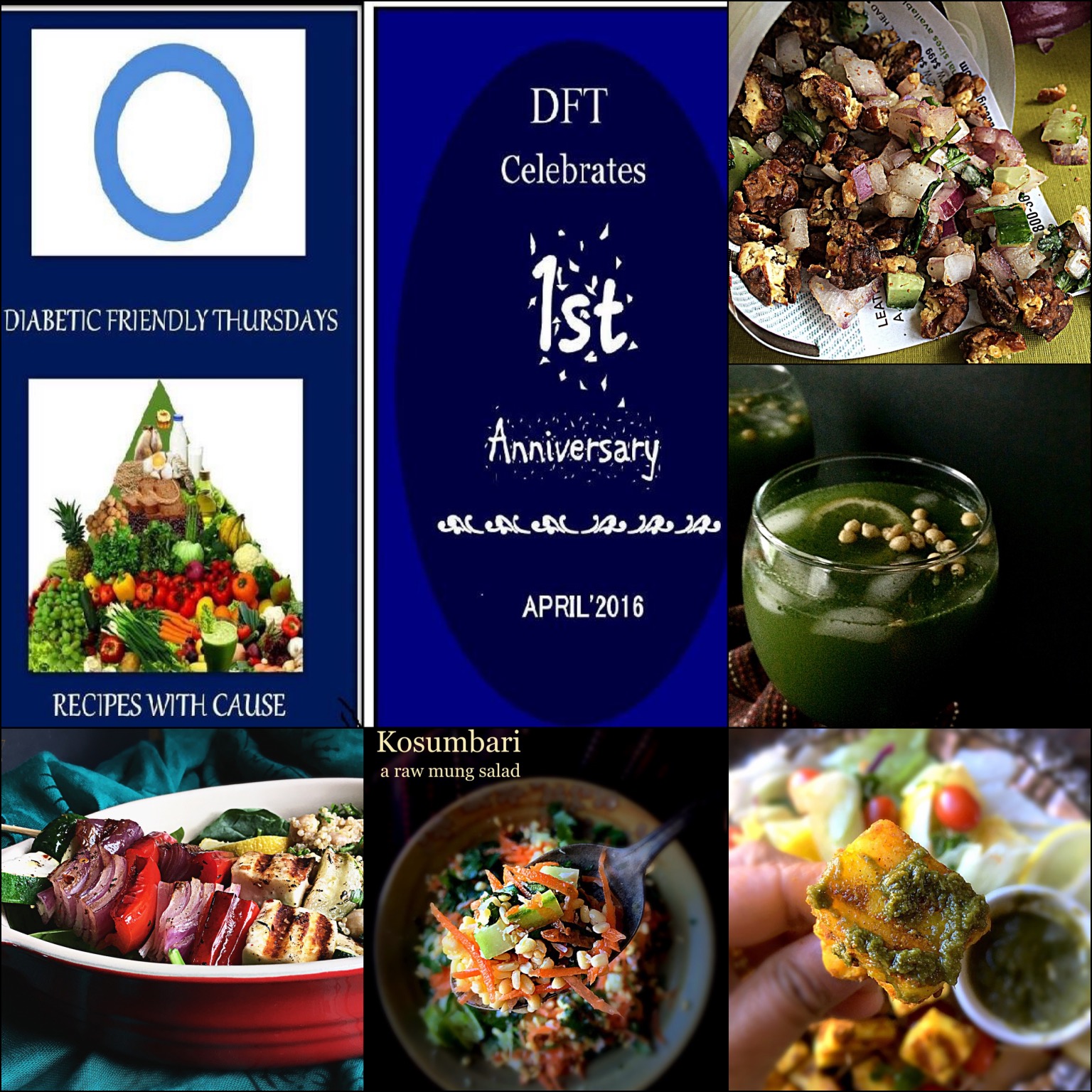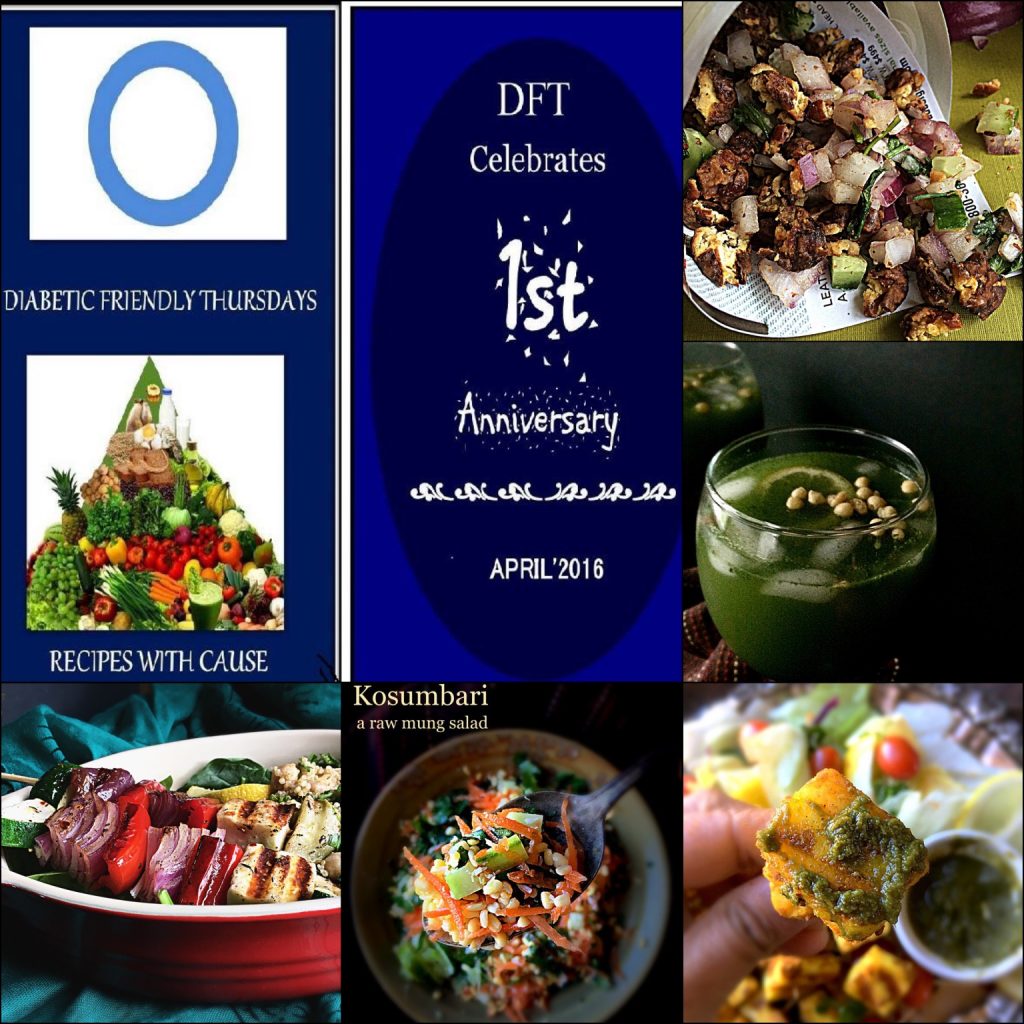 Diabetes Friendly Thursdays has completed 1st official year in April, 2016. A journey that I started solo on March 25, 2015 with my first post of Karela Kachri published under Diabetes Friendly Thursdays. It has been a very interesting journey so far. Slowly, other bloggers requested to join and this 1 person mission became a joint effort of many. We are celebrating the joy of working hard, making connections, bringing a change in the perspective of people that food can be Diabetic friendly as well as appealing, reaching milestones of being followed by American Diabetes Association and many such other organizations on twitter, spending hours on discussing the theme and execution of recipes, reading articles after articles, enriching ourselves with more information and actually benefiting our own life style with the knowledge. A journey that started at the spur of the moment, by requests from followers, has been very enriching, fulfilling and eye opening. Making Better Choices and Living with it!
---
The DFT Team is doing the collection of their best recipes on DFT, which is blogged and published by TEAM DFT, on every 2nd Wednesday Night/ Thursday Morning of the month. Do check out everybody's work for more Ideas and recipes to keep your Diabetes Friendly Recipe Box full and going. If this might motivate you more to follow, then these recipes are WEIGHT WATCHERS FRIENDLY RECIPES too.
1, Jal Jeera, a Mint Cooler . Click on the picture for recipe.
---
2, Grilled Spicy Paneer Skewers. Click on the picture for recipe.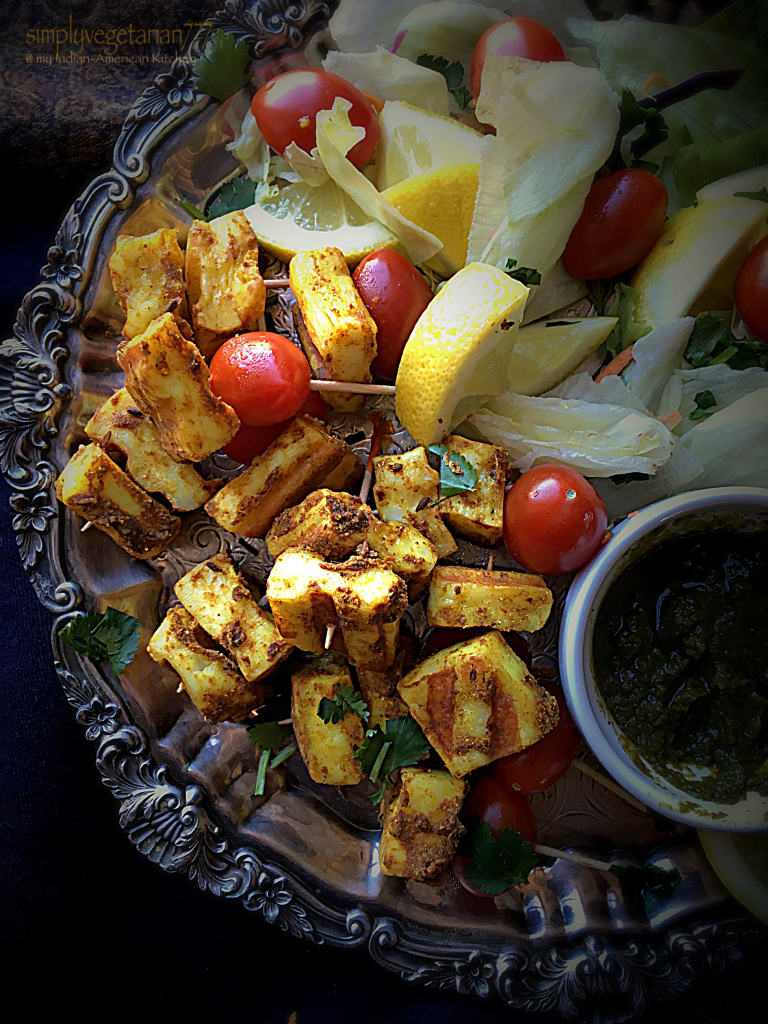 ---
3, Kosumbari, a Raw Mung Salad. Click on the picture for recipe.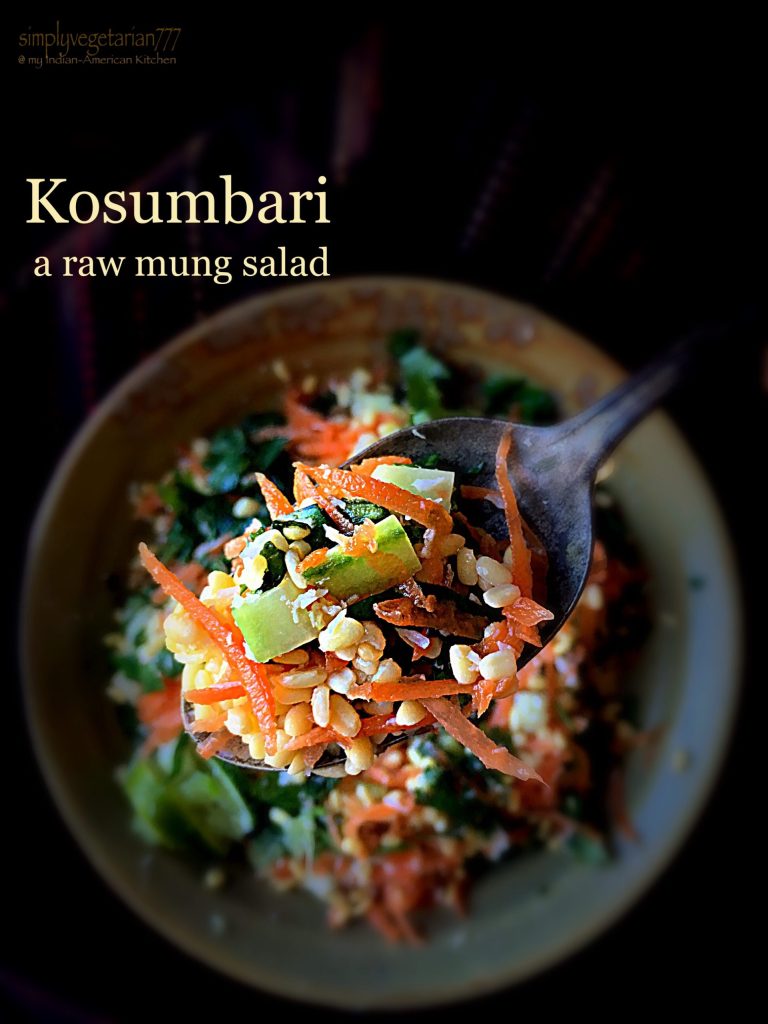 ---
4, Veg Kebabs with Quinoa Spinach & Chickpea Salad. Click on the picture for recipe.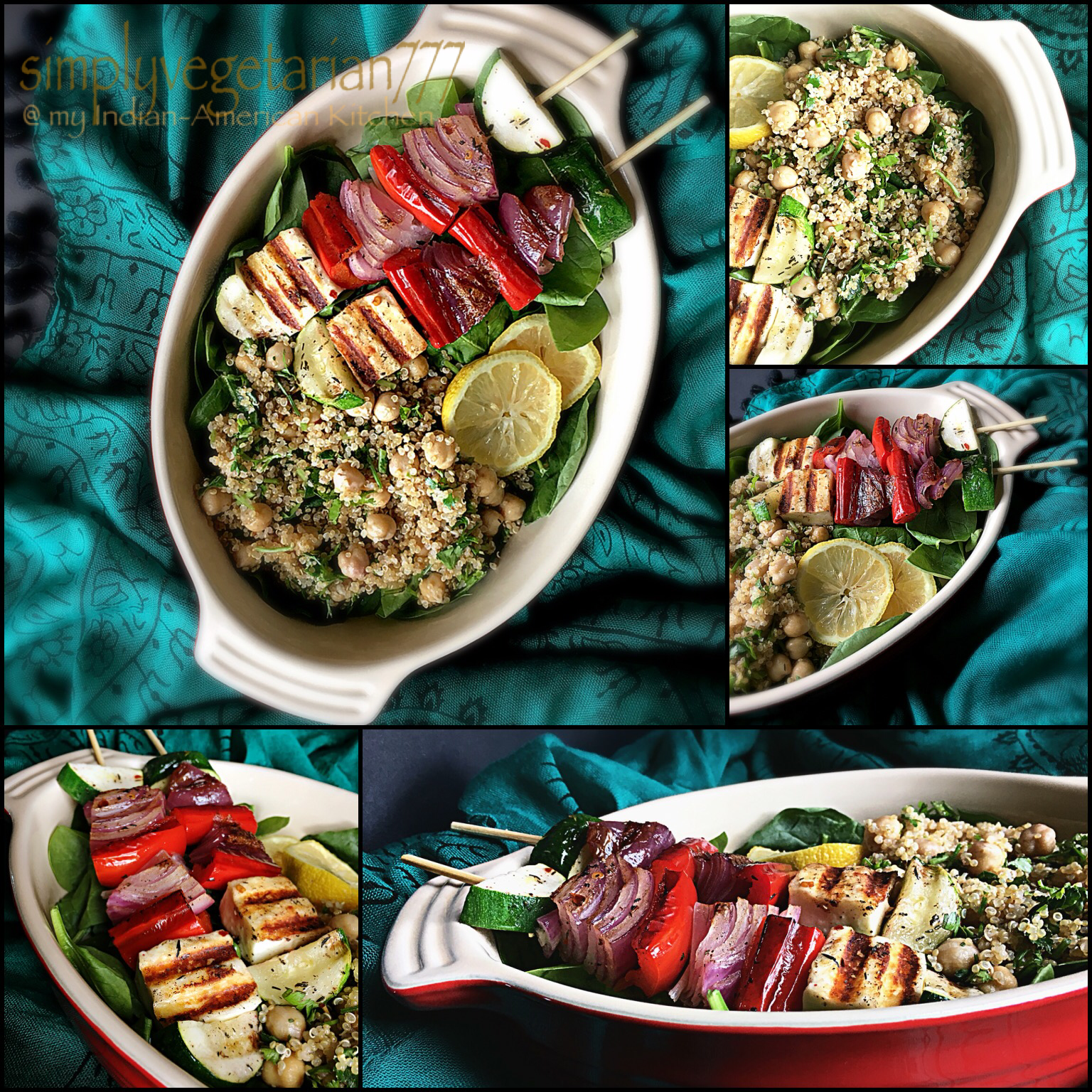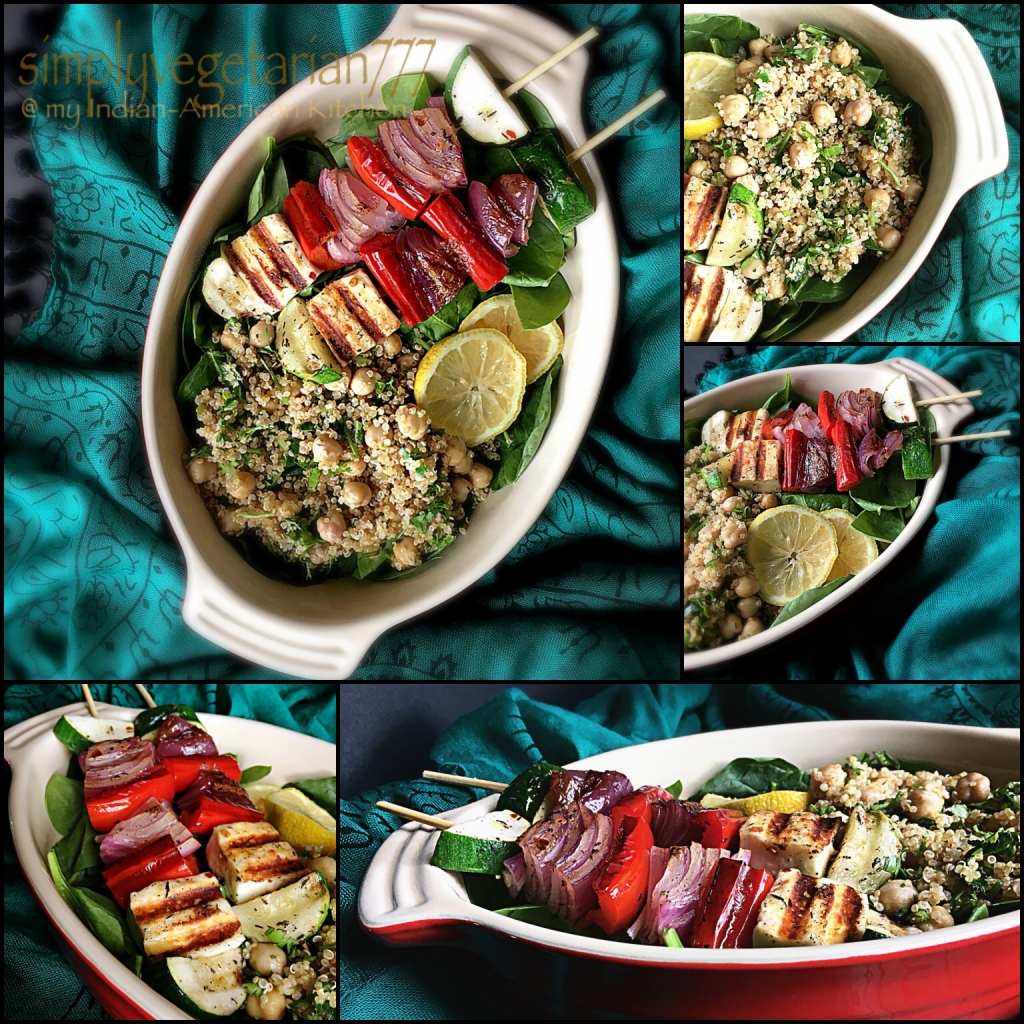 ---
 5, Kala Chana Jor Garam. Click on the picture for recipe.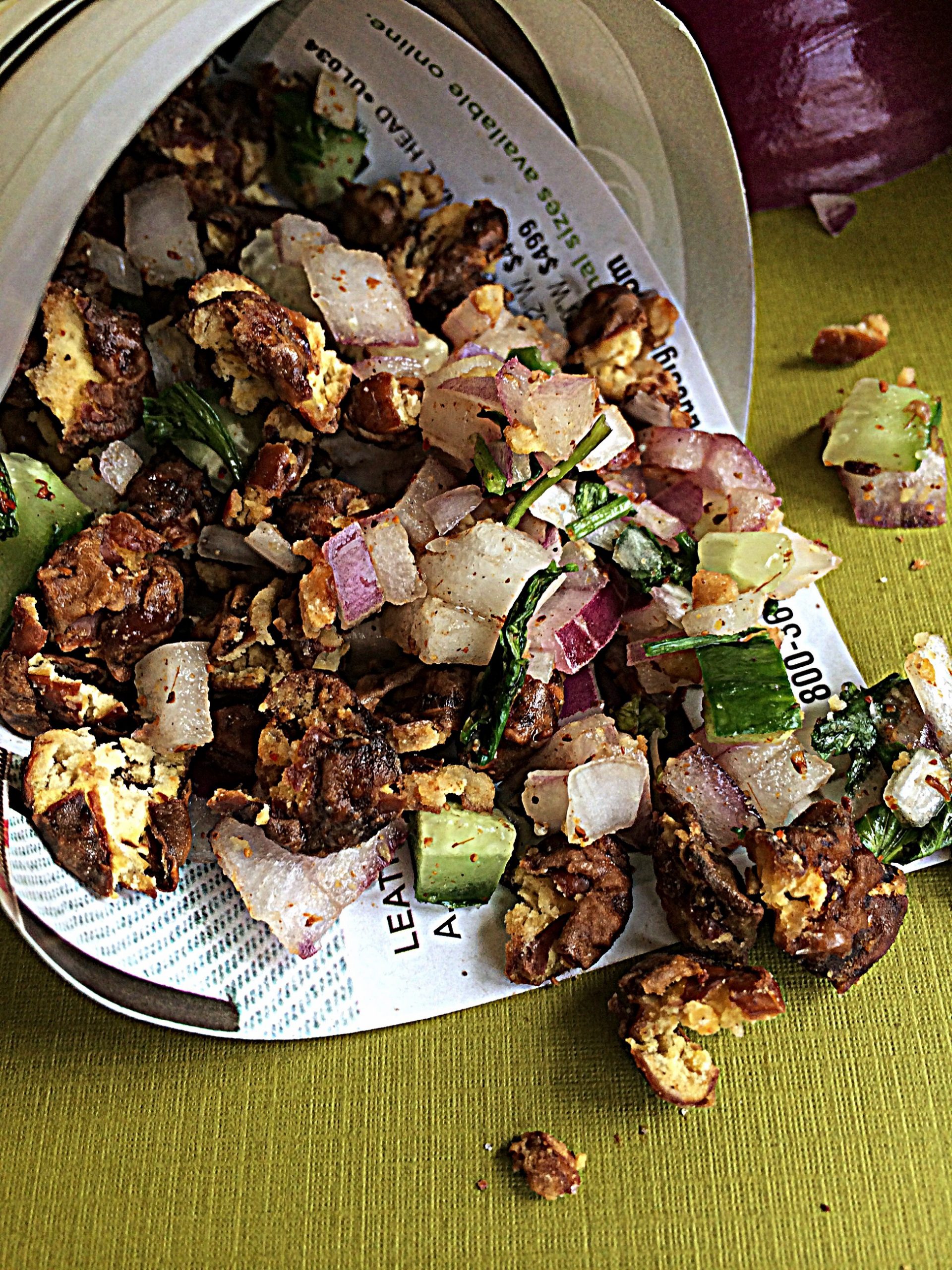 And there are many more recipes to explore and try. To find out more recipes, Click on DIabetes friendly thursdays category on the right column of the blog and you will find the treasure of the recipes.
---
It would be unfair on my part if I do not introduce the whole team, who makes DFT desirable and complete with their variety of recipes and enthusiasm. 
Shailja is the back bone of this group, if I am the master mind behind the conception. She keeps the group together with bubbling ideas and lot of mischief. She makes us laugh and she pinches us too, when we are late or acting up. She blogs from Sweet & Savory by Shailja and you have to visit her blog to get her talent.
Click on the picture to get the recipes on her collection.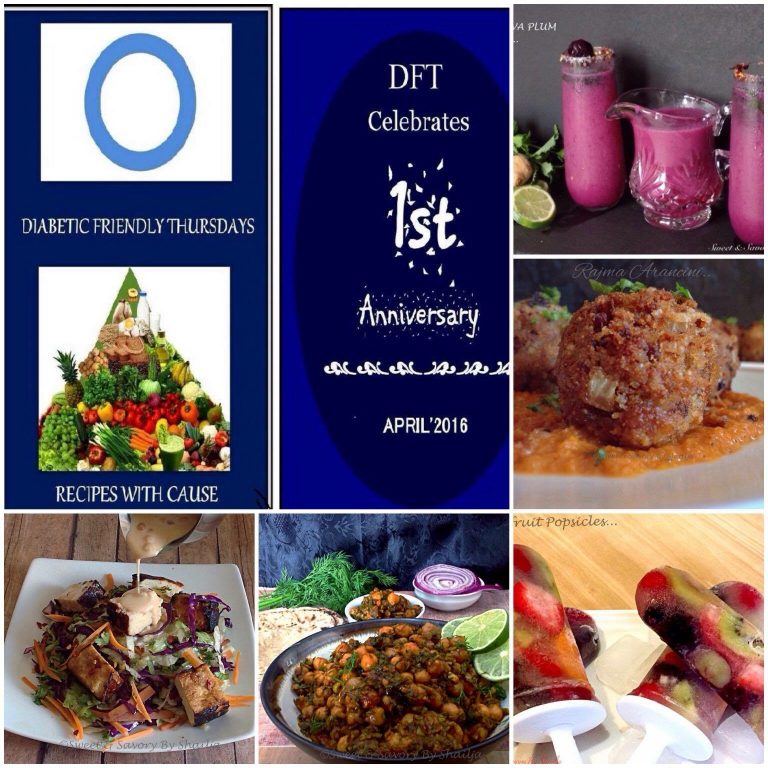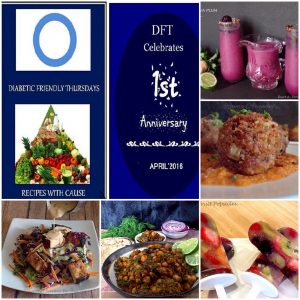 Swati is our creative soul. Whenever you have admired the DFT collage that begins our DFT posts, that art is done by no other than her, making it personal and unique. She blogs from Lets Cook Healthy Tonight. If you ever run short of ideas, go visit her blog. She has a wide variety of veg and non veg food.
Click on the picture to get the recipes on her collection.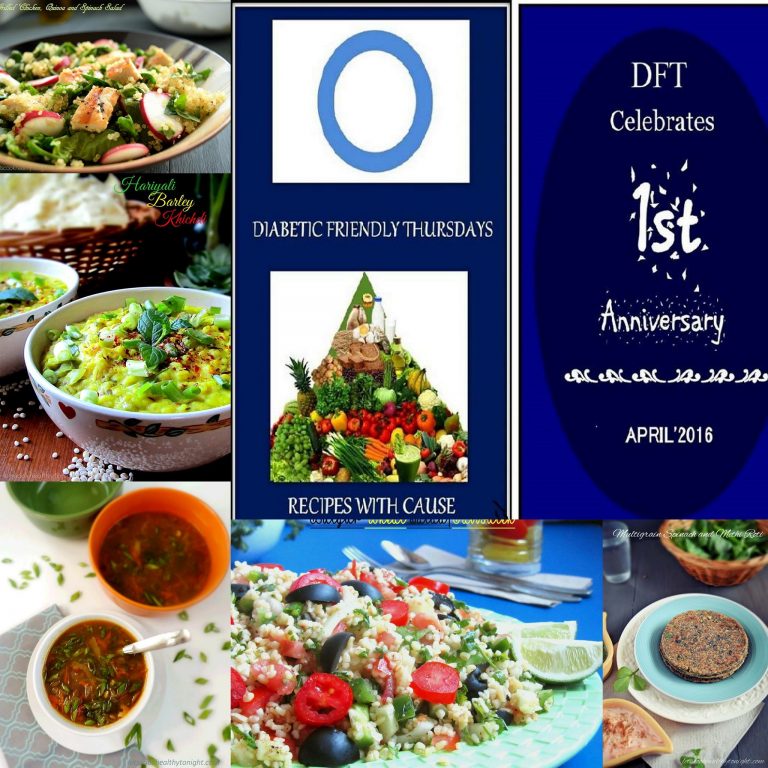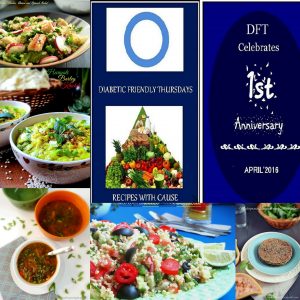 Apsara is our Gluten free, Organic & "mostly" Vegan blogger. Where our brain is out of the loop on ideas and themes, her mind kicks in and she is full of ideas. She even creates her own food coloring with natural resources. Thanks to her, that we have created some Gluten free recipes also for our DFT followers. Check out her blog at Eating Well Diary for some mind blowing ideas.
Click on the picture to get the recipes on her collection.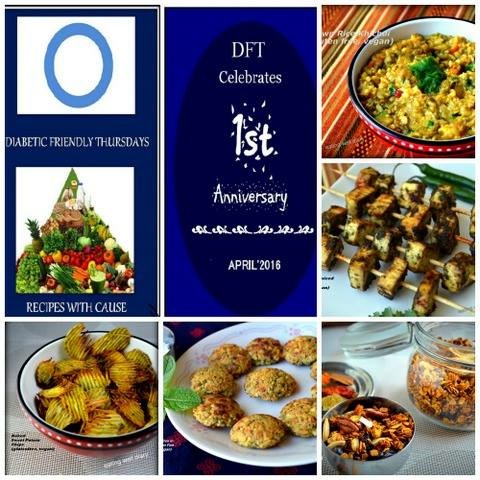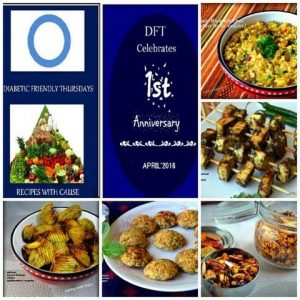 Suchitra blogs compassionately about the food that she cooks, the food that she has learnt from her mother, the food that her children would eat. She is always putting good spin on recipes. I am often amazed at her zest to learn more and improve every single minute. Members like her rub the positivity and  a good amount of zeal in others. She blogs veg as well as non veg recipes. Do stop by her blog at Su's Healthy Living. You will love her little anecdotes that she adds towards the end.
Click on the picture to get the recipes on her collection.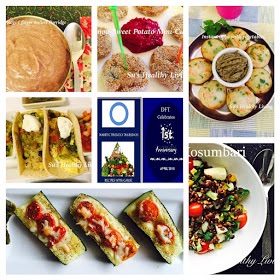 Sarika is our quiet (not shy) buddy on the Team DFT.  Another one who is always open to ideas and learn something new. Her honesty and commitment is reflected in her work. She joined us after a huge gap and has always been keen on catching up and do better each time. She has a beautiful blog called, Spice Zone, which is always bubbling and bursting with flavors and aromas.
Click on the picture to get the recipes on her collection.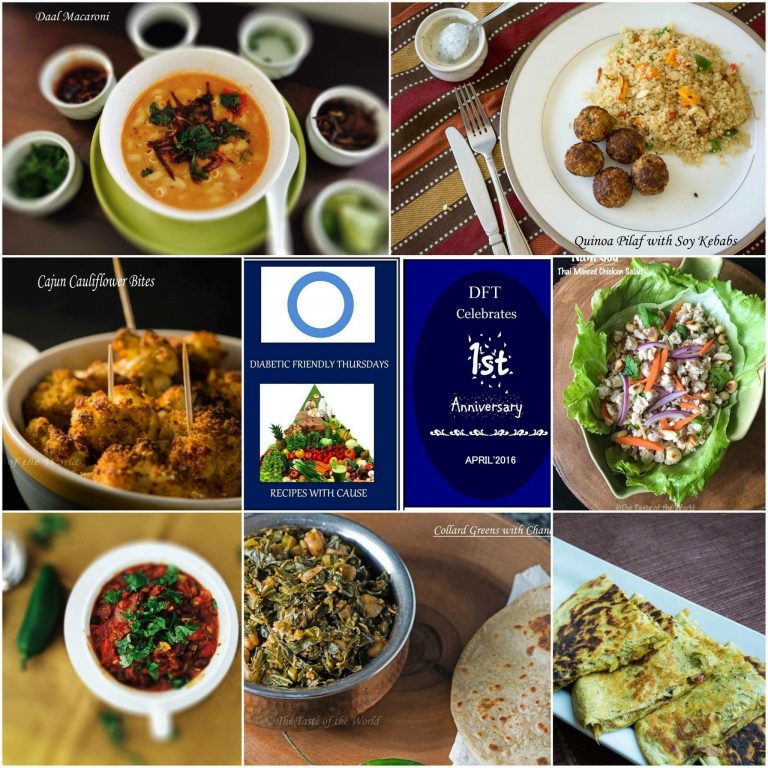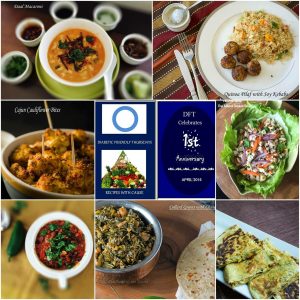 Parvathy is the young and happening kid on the DFT block. I adore her for her love for life and food. She is always partying with her food, yet making it simple, scrumptious and wholesome. A busy body and adorable to bits. She blogs at Crackle and Temper. Now that name suggests something. Ain't it?
Keep checking back with us, every 2nd week of the month and keep motivating us with your love and support. Thanks to all the readers who inspired this chapter.
Sonal