Asian Broth – How to make a Basic Asian Broth?
As an Amazon Associate and member of other affiliate programs, I earn from qualifying purchases.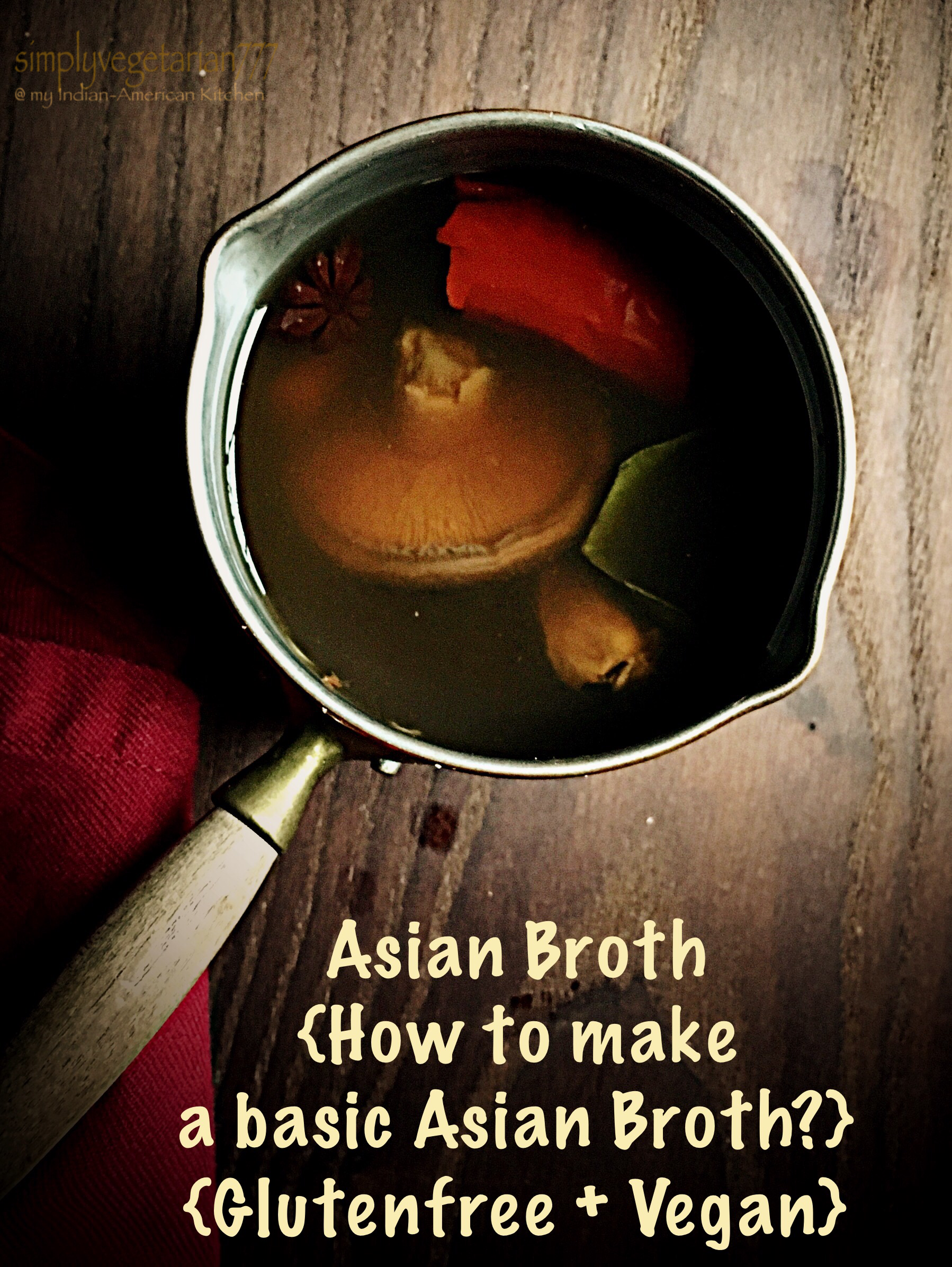 Asian Broth – How to make a Basic Asian Broth?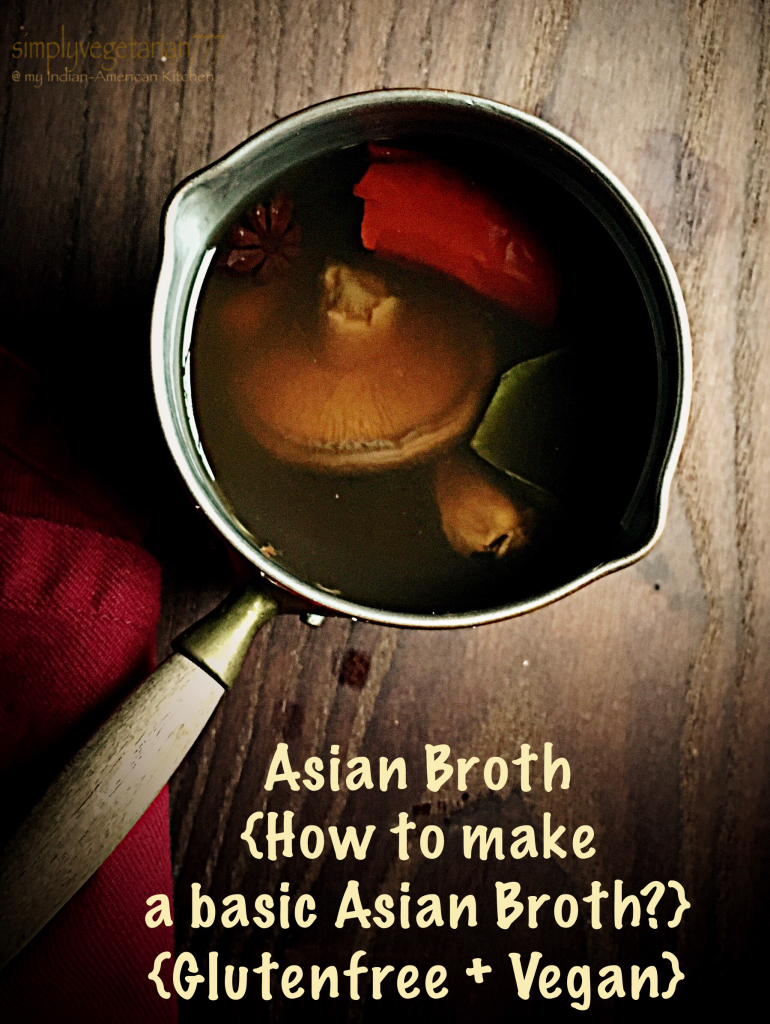 Asian Broth – How to make a Basic Asian Broth? If you are a fan of Asian cuisine then you must boomark it or save in your folder where you save all your favorite recipes.
If you have been following me for a long time, then you probably know that I am an ardent fan of East Asian cuisine, particularly Thai and Viet with a good mix of Chinese and Japanese. The Asian broth based soups and stews are a regular affair in my house for meals.
As a matter of fact, we go often to Thai and other Asian food inspired restaurants for family weekend dinners. Asian broth is just amazing – a perfect blend of spicy, sweet and tangy, bursting with the flavors of kafir lime leaves, lemongrass and galangal.
There is this restaurant called Ban Thai, near my town which serves the best Thai and other Asian food. If you go there for lunch, they serve you Broth based soup with tofu and other vegetables as a part of their Lunch deal.
If you ask me, I can dwell on this broth everyday. The aromas are strong and the flavors of all the ingredients can be distinguished delicately.
The best part about this Asian Broth is that you can make a large batch and store in refrigerator and use as desired. This broth can be used as a base for Asian Vegetable & Tofu soup. You may add noodles to it to make a more wholesome meal.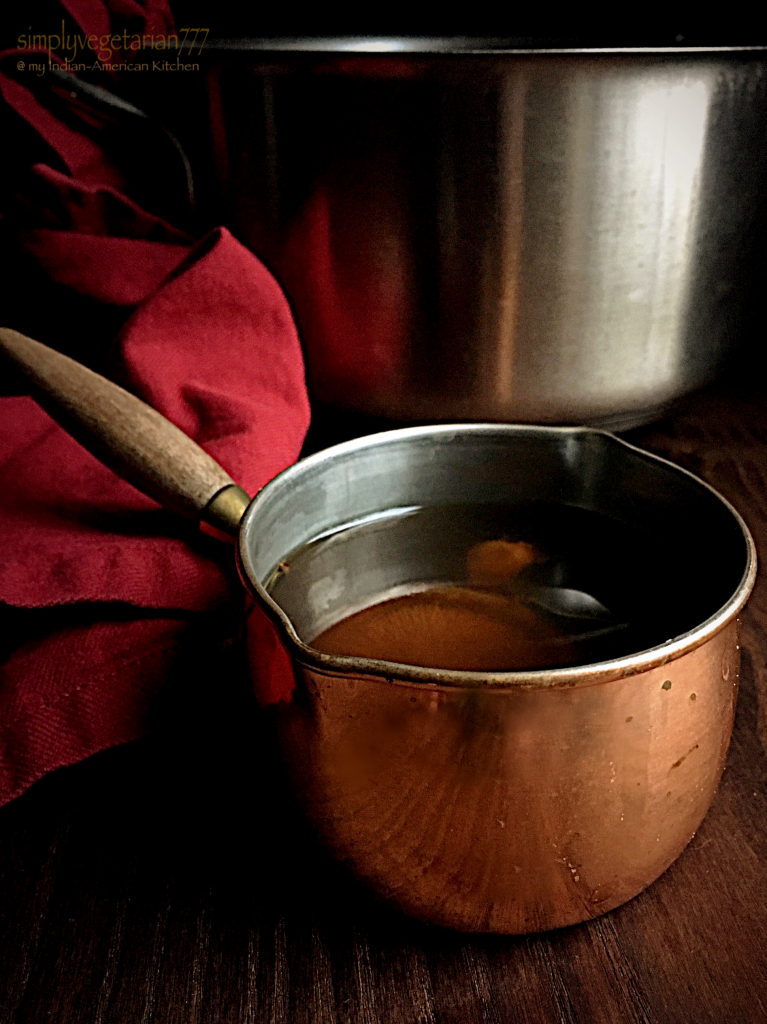 Some other Asian Recipes from theblog are – Kung Pao Tofu and Burnt Garlic Mushrooms , Vegetable Tom Kha , Vegetarian Tom Yum , Hakka Noodles , Soba Noodles Bowl with Curry Broth , Tofu in Orange Ginger Sauce and more.
Disclaimer – Please note that I do not take any responsibility to its originality or authenticity. I have developed this recipe over the period of time with many trials and errors to match the flavors that I am used to, as available in the local Asian restaurants here.
This is how a basic Asian Broth is made, as I make it at home!
Asian Broth - How to make a Basic Asian Broth?
How to make a basic Asian broth for soups and stews.
Ingredients
Water - 10 cups

Lemon Grass - 3 stalks

outer husk removed, cleaned and chopped coarse

Kafir Lime Leaves - 15

washed. You may use the zest of 1 large Lime in case kafir leaves are not available.

Galangal - 1 large piece

chopped coarse. You may use ginger to substitute galangal

Garlic - 2 pods large

chopped coarse

Shitake mushrooms

dry - 5 large. You 8-10 fresh shitake or any variety, in case dry is not handy.

Soy Sauce - 1 tsp

Red Chillies

dry - 2 chopped coarse

Star Anise - 2

Brown Sugar - 2 tbsp or less

to taste

Salt to taste
Instructions
Take a large stock pot.

Add water and all the other ingredients to it.

Bring it to a boil and then reduce the flame to medium.

Simmer it for 20-25 minutes till the broth is reduced to half or 5 cups. Switch off the flame and Asian Broth is ready.
Use
You get a stock or broth which is deep in flavors. It can be used as is when required or can be diluted further. In that case, adjust salt, soy sauce and sugar to personal preference.

This makes an excellent base for a noodle soup.

This is a great base for a clear vegetable broth. Place some thinly sliced vegetables like mushrooms, beans, carrots, sugar snaps, broccoli, peas, baby corn, spinach in a bowl and pour boiling hot broth on top for a scrumptious soup.

You may make a noodle and vegetable soup with it.

You may add firm tofu and sea weed to it.

You may drink it as is.
Storage
You may cool it down and store it in refrigerator as is.

You may store it with all the ingredients or strain it through a sieve and store clear broth for further use.
I know that many of you must be ready to make this soon. Do give it a try and make a large batch and store in refrigerator. When you are hungry, just pour on your favorite filling side and slurrp. It is healthy and filling, burstig with flavors. It is gluten free, vegan and free of any fat. Manage the salt in it, if you are on low sodium diet.
Can't make it now? Pin "Asian Broth – How to make a Basic Asian Broth" Recipe for Later!


In my kitchen, you will always COOK HAPPY & STAY HAPPY!
Sonal