Dal Bukhara Instant Pot Recipe
As an Amazon Associate and member of other affiliate programs, I earn from qualifying purchases.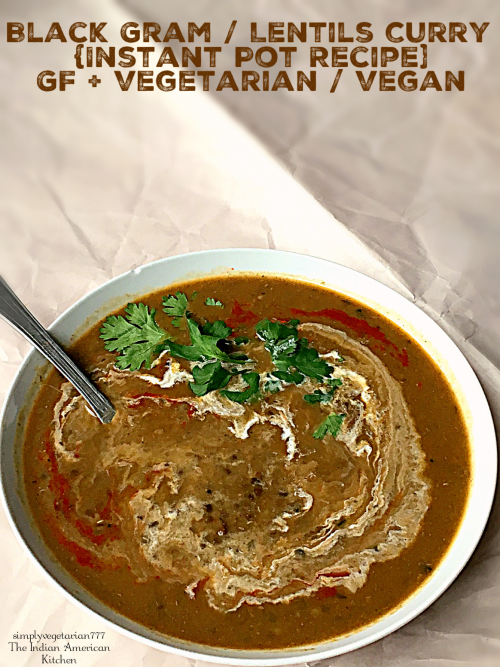 Dal Bukhara Instant Pot Recipe is so creamy and delicious that you will make it again and again. It is a popular Dal from the BUKHARA (restaurant) kitchen of ITC Maurya, Delhi. This daal is best enjoyed with some Naan and Jeera Rice.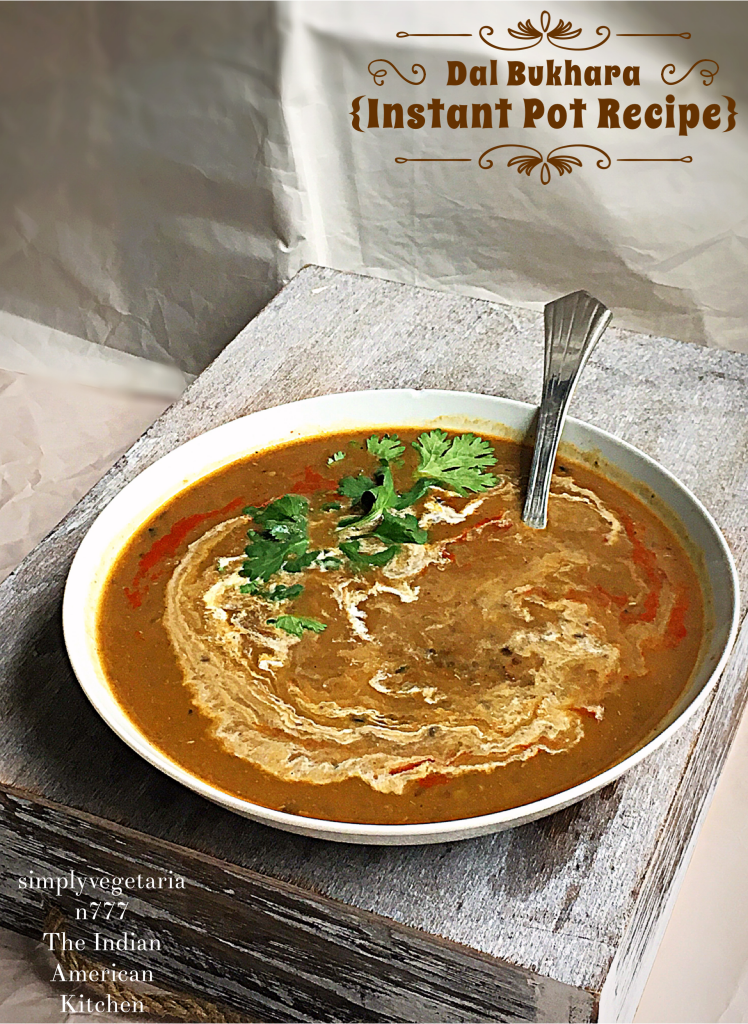 Dal Bukhara Instant Pot Recipe
Have you ever heard of this daal? If not, then you have missed out on one of the finest dish from Northern India. The daahl is so creamy, rich, delicious and is simply bursting with flavors. It sends you in a sweet FOOD COMA that you never want to come out of.
I published this dahl for the first time in the November of 2013. It was the first year of my blog. Honestly, there were hardly any Daal Bukhara Recipes floating on the net that time. I remember it clearly since I was trying to find some tips and tricks to make it Bukhara than the Makhani. Now the net is stuffed with Dal Bukhara recipes….sigh! Well oh well… I am not saying anything….
——————CLICK HERE FOR STOVE TOP / GAS TOP DAL BUKHARA——————-
What is Dal Bukhara ?
Bukhara is actually a city in Uzbeikistan, located on the Silk Road and associated with trading, merchants and food. Though Dal Bukhara is not associated with Bukhara directly.
Dal Bukhara is a world famous dish credited to ITC Maurya hotel in New Delhi, India, for developing this creamy and rich dish.  The traditional style of cooking overnight on Tandoor is typically used to make it. And this recipe is all modernized and adapted to be prepped in  INSTANT POT. But I promise that the tastes and flavors are not compromised.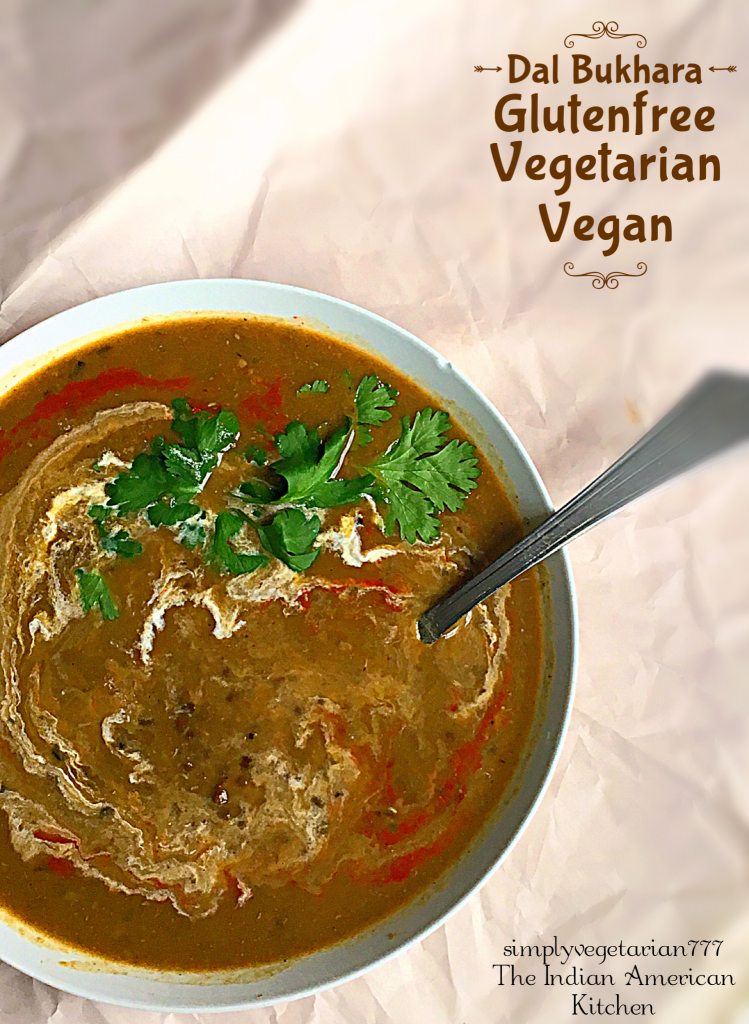 Dal Makhani is made with Whole Urad Beans, which are also known as Black Lentils and sometimes as Black Grams. These are different from regular small whole black lentils.
I would highly recommend to include Lentils and Beans in your weekly diet. Here is Why?
Lentils are Complete Food.
Since these have high soluble fiber, they lower the cholestrol
Support Heart Health
Good source of Protein, Fiber and Minerals
Helps in Weight Management
Why Should you cook it in Instant Pot?
Have I told you that I am an Instant Pot Convert from a Hater to Lover? Yes, you got me right. Now I own 2 Instant Pots – 6 quart and 3 quart. The mini one is more used as it is perfect for daily cooking for a family of 4-6 people. The 6 quart comes out mainly for party preps or when I am making whole beans, chili or Rice Pulav. Here is why you should also cook in Instant Pot –
No Baby Sitting or Attending to the Kitchen Gadget is required. You saute, you put the lid and close and set the timer and done.
The cooking in Instant Pot is ONE POT COOKING.
It is a MESS FREE Cooking.
The food preparation and cooking is VERY EFFICIENT and is perfect for busy moms and professionals in today's day and age.
It is so SAFE TO USE, that even your teenager can use it like my daughter does.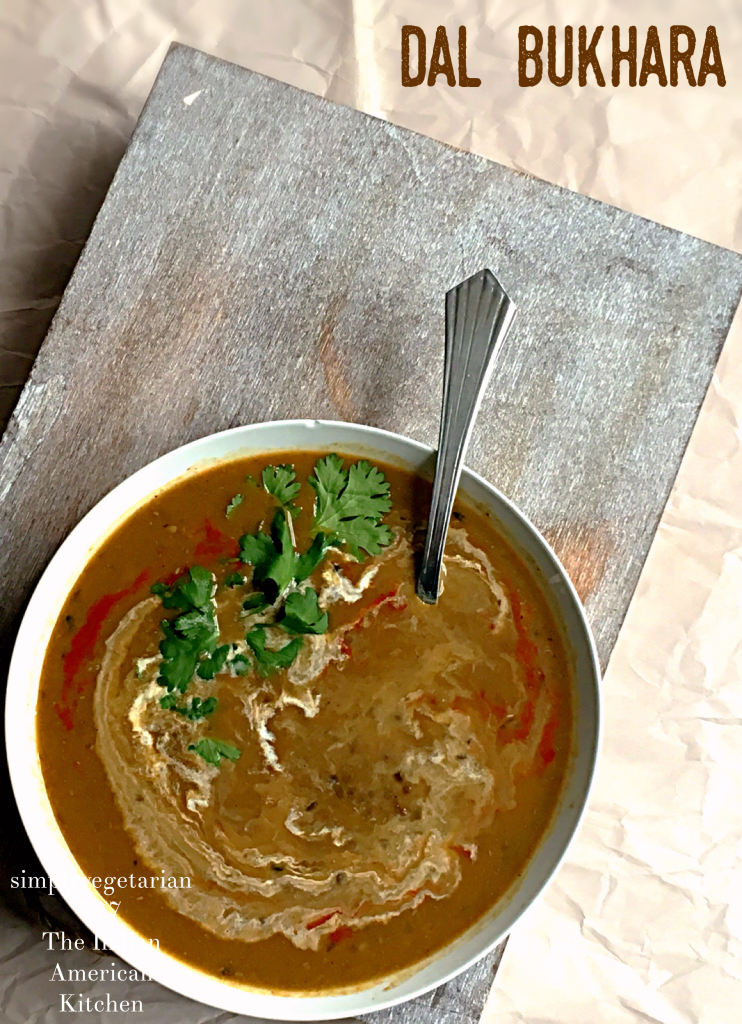 Here are some close cousins of DAL BUKHARA –
Some Popular Instant Pot Recipes from my BLOG are –
This is how to make DAL BUKHARA IP RECIPE
It has 4 components – Soaking the Beans, Making Pastes, Sauteing and Manual/Pressure Cooking. Read the NOTES FOR VEGANS towards the end of the recipe.
For Pressure Cooker/Stove Top/Gas Top Recipe, CLICK HERE 
Dal Bukhara Instant Pot Recipe
Dal Bukhara Instant Pot Recipe is so creamy and delicious that you will make it again and again. It is a popular Dal from the BUKHARA (restaurant) kitchen of ITC Maurya, Delhi. This daal is best enjoyed with some Naan and Jeera Rice.
Ingredients
2

cups

Urad Dal Sabut / Whole Black Lentils

2 small

or 1 Large

Onion

chopped roughly

5 small

or 3 Large

Tomatoes, ripe and plum

chopped roughly

1

large piec

Ginger

chopped roughly

1

small

Green Chili

chopped roughly

1

clove

Garlic

1/4

cup

Cashews

soaked for 1/2 hour

1/4

cup

Yogurt

whisked

1/4

cup

Fresh Cream

5-6

cups

Water
Oil & Spices
1

tbsp

Ghee

Vegans use cooking oil

1

tsp

Cumin seeds

1

tbsp

Coriander powder

1/2

tsp

Turmeric powder

1

tsp or more

Garam Masala

1/2

tsp

Red chili powder

1/2

tsp

Kashmiri Lal Mirch

1/2 tsp

tsp

Kasuri Methi

To taste

Salt

about 1&1/2 tsp or adjust to taste

1

large

Bay leaf

1

small stick

Cinnamon

2

Black Cardamoms

4-5

Cloves

4-5

Black pepper corns

1 fat pinch/

1/8 tsp

Nutmeg powder / Jaifal
Instructions
FOR CONVERTING THIS RECIPE TO VEGAN, READ THE NOTES TOWARDS THE END.
Preparing the Whole Urad / Black Lentil Beans
The whole urad or black lentils are tough beans and need to be soaked for at least 6 hours and if possible over night. So wash them in cold water and soak. After soaking the beans swell up and almost double in size. If you do not have time, then soak in slightly warm water. Once soaked for the required time, drain the water and set them aside for the use.
Making Onion Ginger coarse Paste + Tomato Cashew Paste
Take a food processor and add chopped onions, ginger, garlic and green chili to it. Process till the ingredients are processed into fine particles.

Take a blender and add chopped tomatoes and soaked cashews to it. Blend it till you get a fine paste.
COOKING ON SAUTE MODE IN INSTANT POT
Gather all the ingredients as mentioned - soaked & drained Dal, onion paste, tomato cashew paste, ghee/oil, other spices and water.

Insert the inner pot into IP and Plug in your Instant Pot. Set it on SAUTE MODE TO HIGH.

Now add ghee/oil in the pot and then cumin seeds. Saute for few seconds. Then add bay leaf + cinnamon stick + black cardamom + cloves + black pepper corns. Saute these whole spices for few seconds. Add onion paste to the pot. Give it a good stir. Cover with a glass lid and cook it for 5-7 minutes, till onions are soft and slightly red. Stir in between to avoid burning at the bottom.

Once the onions are done, add tomato cashew paste to the pot. Give it a good stir mixing with roasted onions. Add all the spices - turmeric, red chili powder, kashmiri lal mirch, garam masala, kasuri methi and salt. Give it another good stir. Cover and cook for about 10 minutes. Keep stirring in between. Cook till it becomes a thick paste.

Once you get a thick paste, add soaked + drained Dal + water to the pot. Give it a good stir. CANCEL THE SAUTE MODE NOW.
COOKING ON MANUAL/PRESSURE COOK IN INSTANT POT
Put the IP LID and set the floating valve at CLOSED. Set the Manual/Pressure Cook Mode on More and Pressure High for 30 Minutes.

Once the timer goes off, let the PRESSURE release NATURALLY. Once the Security pin drops down and pressure is released, open the lid carefully. Add whisked yogurt and Cream to the cooked dal. Mix it properly. Let it sit for about 10 minutes before you serve it. You may add a dollop of butter on top before serving. Truth to be told, I have always enjoyed it more the next day.
VEGAN NOTES
Use Cooking oil in place of Ghee. To replace the yogurt, simply skip it. To replace Cream, use more Cashew Cream. Instead of making cashew cream with 1/4 cup cashews, make it with 1/2 cup cashews. Use 1/2 of cream at cooking and then add rest of the 1/2 later.

How to make Cashew Cream - Take 1/2 cup soaked cashews and use 1/4 cup of any plant based milk. Blend together in a creamy sauce. It is ready to use.
I am sure that you are going to try it soon, either in Instant Pot or Pressure Cooker or Stove Top. If you tr it, then please send the feedback.
You can order the following from Amazon to make this recipe.
It will not cost you anything extra but will keep the blog running.
Can't make it now? PIN IT FOR LATER!


In my kitchen, you will always EAT HAPPY & STAY HAPPY!
Sonal