Navratri Fasting Food list and Dos & Don'ts
As an Amazon Associate and member of other affiliate programs, I earn from qualifying purchases.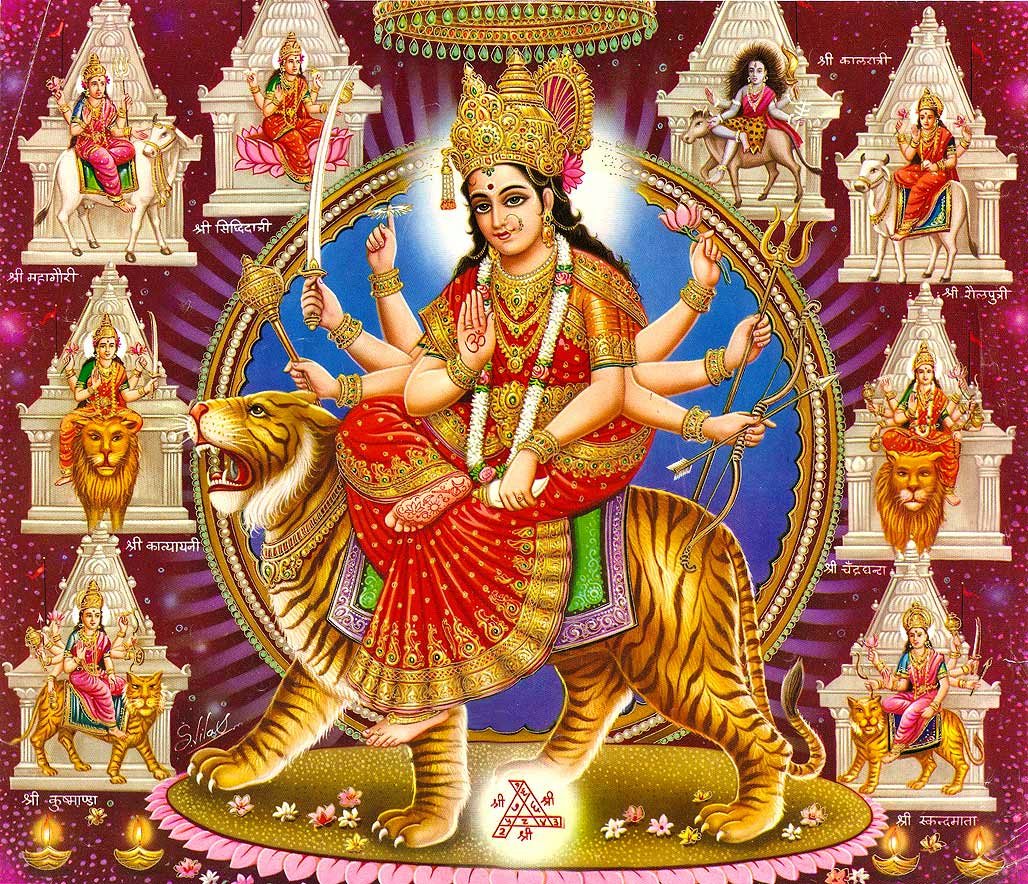 Navratri Fasting Food list and Dos & Don'ts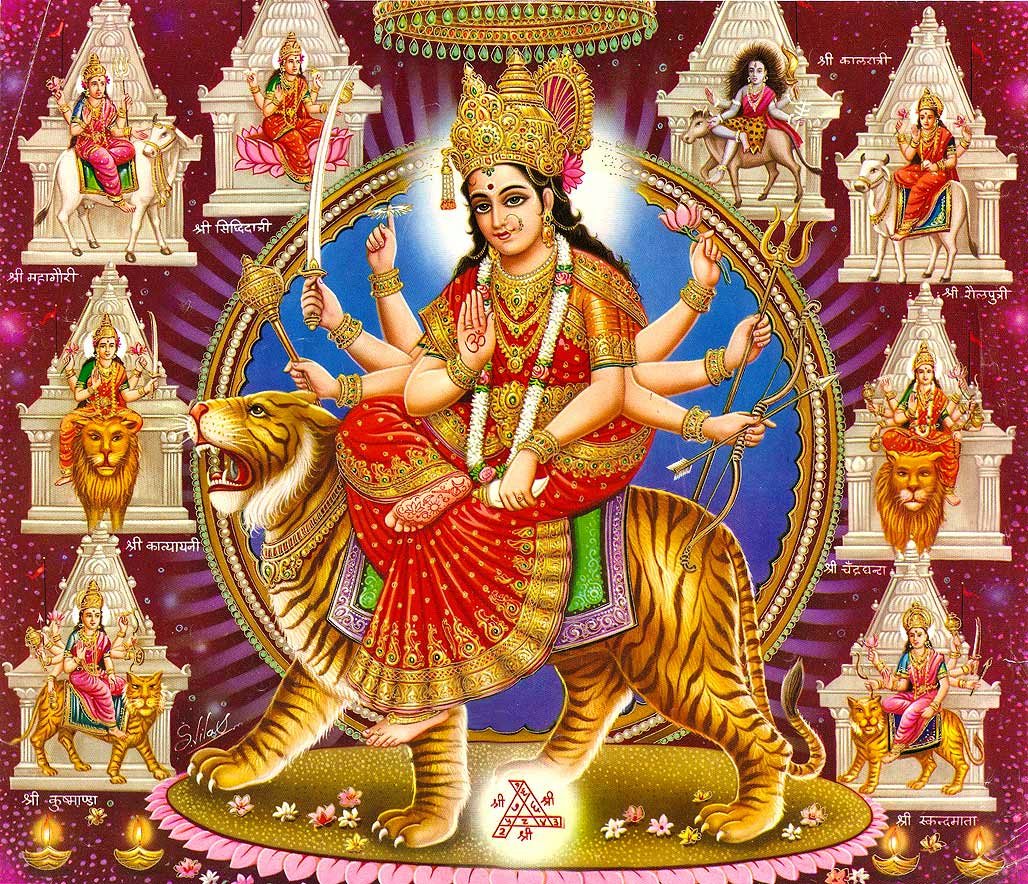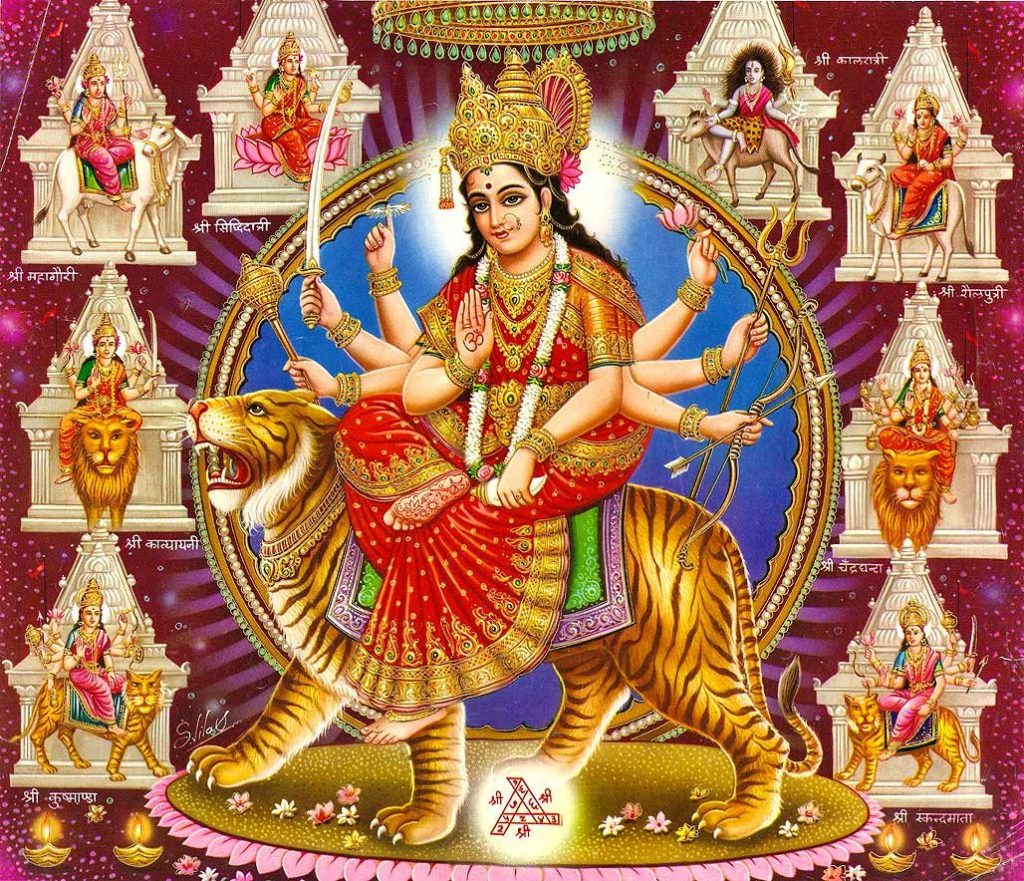 Image Source – Google Images (www.dekhnews.com)
Navratri Fasting Food list and Dos & Don'ts is the post that you need to bookmark for every year.
Dates of Navratri this year – Navratri beings on October 1st and ends on October 8th, 2016.
Nav = Nine & Ratri = Nights
It is a nine nights and 10 days festival. Goddess Durga, the avatar of Shakti, is worshipped during this time in her 9 different forms. At its commencement, the 10th day is celebrated as Dussehera.
The incarnations of the Divine Mother Durga are: Brahmcharñi, Chandraghanta, Kushmanda, Skandamata, Katyayani, Kalratri, Mahagauri and Siddhidatri in that order. These nine manifestations of Shakti, are worshipped as "Nava-Durga".
To know more about Navratri Festival in detail, Click here!
Many people fast during Navratris. There is a list of food items that can be consumed and that should be avoided, if you are fasting.
Disclaimer – The given information is derived from the Wikipedia and from my family, how we follow the eating rituals in my family and community in Uttar Pradesh (State of India), but is mostly generic in nature. It's a safe list to follow when in doubt.
DO's  – Foods to be consumed during Navratri –
 Grains & Flours  – Kuttu ka Atta (Buckwheat Flour),  Singhade ka Atta (Water Chestnut flour),  Rajgira/Chaulai ka Atta (Amaranth flour),  Sama ke Chawal (Barnyard Millet),  Sama ka Atta (Barnyard Millet flour) and Sabudana (Tapioca Pearls). Phool Makhana (Fox nuts) are commonly used too.

 Nuts – All kind of nuts can be consumed during Fasting. It includes Baadam (Almonds), Kaaju (Cashews), Mungfali (Peanuts), Akhrot (Walnuts), Magaj ke Beej (Melon seeds), Chilgoza (Pine Nuts), Kishmish (Raisins), Pista (Pistachio).

 Oils – Ghee, Vegetable Oil & Peanut Oil are commonly used oils.

 Spices – Sendha Namak (Rock salt),  Jeera (Cumin seeds), Jeera Powder (Cumin seeds powder), Kali Mirch powder (Black pepper powder), Elaichi Chhoti (Green Cardamom) are the only used spices in my household and community.

 Fresh Herbs & Fresh Seasoning Agents – Ginger root,  Green Chillies, Coriander Leaves (Cilantro), Lemon juice are commonly used.

 Fruits – Fruits of all kinds are allowed to be eaten. Apples, Grapes, Bananas, Papaya, Pears, Peaches, Berries, etc, any seasonal fruit can be consumed.

 Milk & Dairy Products – Milk, Yogurt, Paneer (Cottage cheese), Fresh Cream, Butter, Malai, Khoya/ Mawa are commonly consumed milk items during fasting season.

 Sugars – Raw sugar, Jaggery, Honey, regular sugar are consumed commonly.

 Vegetables – Only a limited variety of vegetables are allowed during Navratris. Aloo (Potato), Arbi (colacasia), Yam (Jimikand), Kacha Kela (Raw Banana), Kacha Papeeta (Raw Papaya), Lauki (Bottle Gourd), Kaddu/Kashifal (Pumpkin) are most commonly consumed vegetables.

 Miscellaneous – Coconut powder or grated coconut and coconut milk.
Don'ts – Foods to Avoid during Navratri Fasting –
 Flours & Grains – Wheat in any form & Wheat flour, Rice & Rice Flour, Chickpea Flour or Besan, Sooji or Semolina, Maida or Refined Flour, Corn Flour or Starch, Millets & Millets flour like ragi & Pearl millet etc, are strictly  prohibited to use in cooking.

 Vegetables – Onions and Garlic are strictly prohibited. Even eggplants (Baingan), okra (Bhindi), Other Greens, etc are not consumed. Some people consume spinach, tomatoes and cucumbers. Please check with your elders on it.

 Legumes & Pulses – No legumes and pulses are allowed during this period.

 Spices – Table Salt or regular namak is not allowed. Haldi (turmeric), Garam Masala, Curry powder, Dhaniya powder (Coriander powder), Sarso or Rai (Mustard seeds), Hing (Asafetida) are not allowed either. Some people use Ajwain (carom seeds) and some not.

 Alcohol, Eggs and Non Vegetarian is strictly prohibited.

 Tomatoes – Some people use tomatoes and some do not. In my community, we avoid any souring agents in Vrat recipes like lemon, kokum, tamarind or pomogrenate seeds. Some people do use these. The only sour ingredient that we use is Yogurt and that too not for souring but as a probiotic and a complete meal.
How to Follow Navratri Fasting
 Many a times, people follow all 9 days of fasting. In that case, they observe fasts on all 9 days. Some families fast in paired days, where they fast either on first 2 days of Navratris or the last 2 days of Navratris. Then there are some families who fast on the first day and last day (7th or 8th day) of Navratri. Either way is fine. You may pick and choose the way you want to follow.

 Many families celebrate the commencement of fasts on 8th day where they do Ashtami Poojan. Their last fasting day is the 7th day. On 8th day, they open their fast and do Kanjak or Kanya Poojan, where they worship little girls as Devi Roop.

 Many families celebrate the commencement of fasts on 9th day where they do Navami Poojan. Their last fasting day is the 8th day. On 9th day, they open their fast and do Kanjak or Kanya Poojan, where they worship little girls as Devi Roop.

 This is how I follow Devi Poojan at my home – I clean a corner in my house nicely and disinfect it. Establish a cleaned and wiped idol or picture of Durga in that corner. Put a red color cloth around it. Every day, after I take my bath, I offer my prayers to Mata Rani. I light a ghee lamp. Keep a plate with some dry fruits as prasad offering, some kumkum, Chawal, flowers and water in a small container. I recite the Durga Arti. Offer Dhoop Diya, flowers and prasad. Then I eat. I do one more thing which I bring from my mom's side. I burn a small piece of camphor or a spoon full of hawan samigri in another heavy metal lamp and offer & burn 4 pairs of cloves (Laung) in front of Durga ji. 4 pairs for 4 family members in my family here. This is optional. My Nani used to do it and then my mom and no even my mother in law does it. It burns the negativity out of the house, from our soul and wards off any nazar or drishti. Also, with weather change, it wards off the mosquitoes and spreads good aroma around the house. If you practice this, please monitor the Jyoti. After burning, I normally keep it outside to avoid any fire hazards in my Indian American kitchen. Houses are built different here so more precaution.

 Navratris mostly fall during spring and autumn at the onset of change of season. It not only has religious significance but also scientific significance. Fasting helps our digestive systems to rest, cleanse and detox during the 9 days. Especially when followed through change of the season, it boosts our immunity too. The Navratri fasting is all Gluten Free. That says a bit about its scientific significance. So if you are not very religious, follow it for seasonal cleansing.

 The eating pattern is very simple during fasting. The modern days and restaurant style eating has challenged the Navratri recipes and style of eating to evolve. It is more of "Charat" than "varat". My only advise is KEEP IT SIMPLE! Start with taking a bath, offering prayers and meditation. Then go for Fruits and Milk (Tea/Coffee) base breakfast. Lunch can be followed with some yogurt, potatoes or other vegetable and some fruits. Munch on some nuts and fruit for late noon snack. Dinner can be fasting flours base flat breads & vegetables and yogurt. Focus on better eating and not more eating. Believe me, Navratri fasting is not depriving you of food, but is disciplining you for good eating.

 Most important thing to follow during Navratri is the purity of heart and thoughts. THINK GOOD! DO GOOD! SPEAK GOOD! BE CALM AND PEACEFUL!
I believe that when heart is pure, even God forgives any unintentional mistakes. So, do not panic if you think you missed something or conducted something that you should not have. In modern times, life is so fast that it sometimes becomes difficult to follow the "set rules". Keep the "Bhav" pure and rest Mata Rani will take care!
Some Fasting recipes from my blog are – sabudana kheer , sabudana aloo coins in appe pan , sabudana paneer thalipeeth , magaj makhane ki kheer , kuttu ke paranthe , rajgira ke wade , aloo rajgira ke paranthe , rajgira kuttu ke cheele , lauki kuttu ke kofte , navratri fasting recipes collection and many more.
An interesting recipe is Vrat Chaat Masala that you can sprinkle on any thing while prepaprig the food for fasting.
If you are looking for the Ashtami / Navmi recipes to perform kanjak pooja, then here is a detailed link  Basic guidelines to perform Ashtami/Navami Kanjak Pooja and Sookhe Kale Chane and Sooji ka Halwa .
For kids, here is a great buy at amazon – Amar Chitra Katha Collection!
Bolo Jaikara Sherawali da!!
Wishing you and you family very happy and peaceful Navratris!
Keep a track of my blog for Navratri Recipes!
Sonal